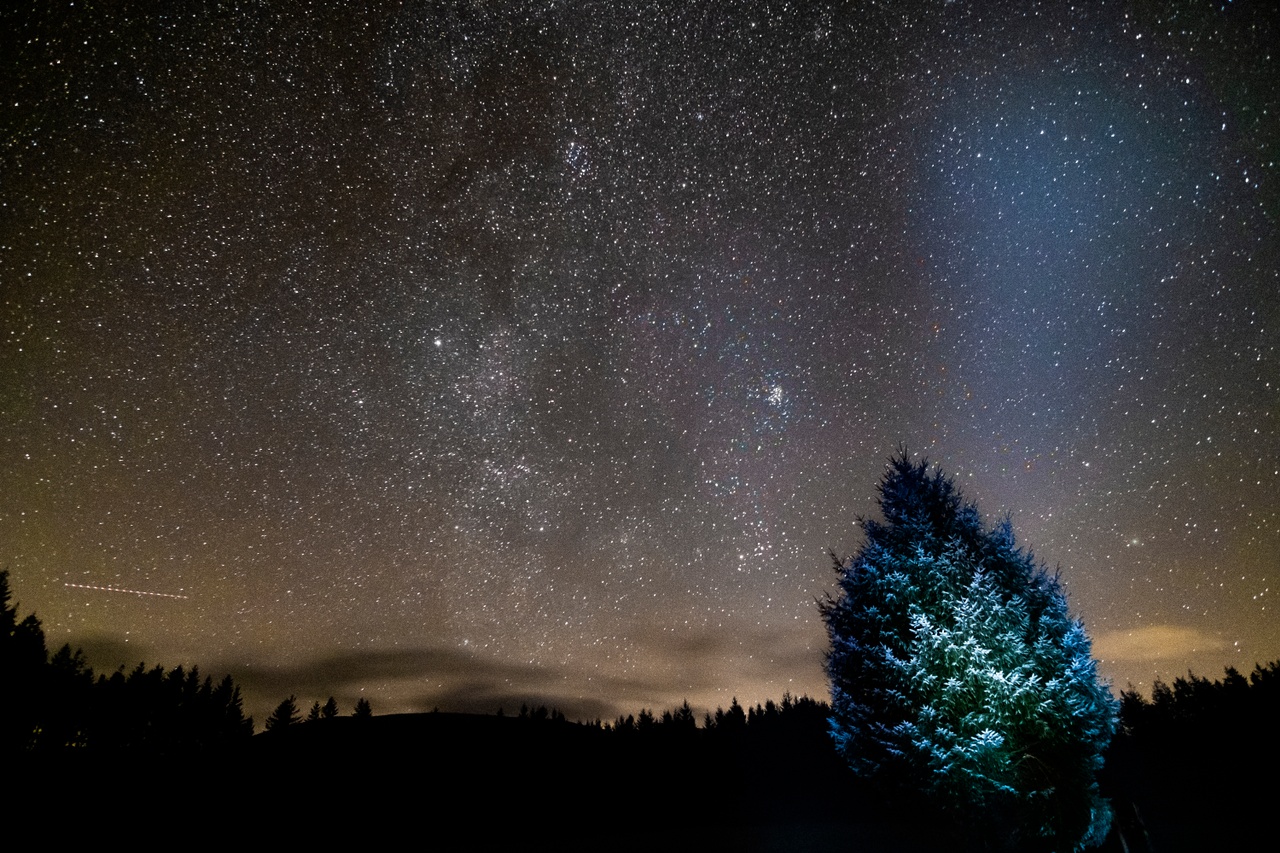 Today, 53 years after Captain Kirk and his crew set off on their 'five-year mission, to explore strange new worlds, to seek out new life and new civilizations', Scottish engineers are still boldly going where no man (or woman) has gone before.
In fact, the sheer wealth of engineering and science talent throughout Scotland is one of the main reasons that the UK Space Agency selected Sutherland - in the north of Scotland - out of 26 possible locations for the first UK spaceport.
A growing sector
Scotland has a dynamic and growing space sector, which focuses on a number of high-tech, high skill and research and development intensive areas. Today, the space industry in Scotland has over 130 organisations, with 7,600 employees at the cutting edge of their specialisms. Not only that, these organisations are also backed by strong relationships with researchers in Scotland's world-renowned universities and research pools, meaning they are perfectly positioned to select from the freshest talent available.
However, we don't want to rest on these successes - in fact, they're really only the start of what we know we are capable of achieving. Our space economy was worth an estimated £2.5 billion in 2017, with the industry hoping to grow its value beyond £4 billion by 2030.
It's also worth pointing out that our ambitions reach far beyond our own shores - evidenced by the recent success of David Mackay - who became the first Scottish-born person in space. Mackay is the chief pilot with Virgin Galactic and on 22 February he piloted Virgin Galactic's VSS Unity into space. He took the ship to a faster speed and higher altitude than ever before, becoming the 569th person in space in the process.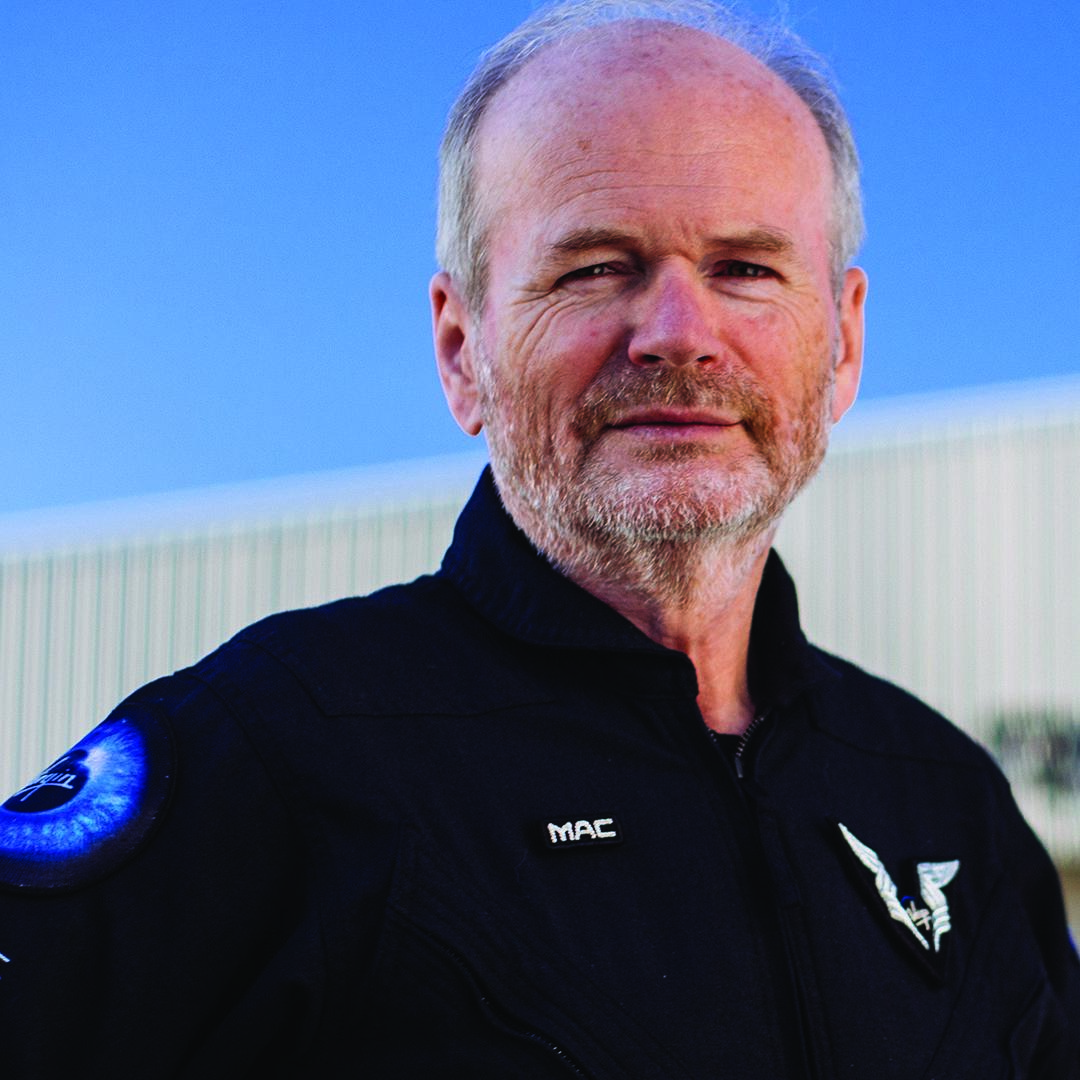 Virgin Galactic Chief Pilot, Dave Mackay
Glasgow goes global
From galaxies far, far away, to a city on the west coast of Scotland - Glasgow. Scotland's largest city already manufactures more satellites than anywhere outside of the United States and is currently the centre of the universe when it comes jobs in the Scottish space sector. The city's appropriately-named SkyPark business centre is already home to two of the industry's big players, Clyde Space and Spire Global. Make no mistake, these are Scottish players with global ambitions.
Joel Spark, lead engineer at Spire, believes the company has benefited from a high-skilled workforce already in place from the days of the dotcom boom. He points out that they are able to employ an in-house engineering team and have on-site facilities for manufacturing. In total they spent close tot £20 million building the facility in Glasgow and hiring highly sought-after, local talent.
"Silicon Glen was where a lot of handset manufacturing took place, small electronic devices with radio technology, and that is very similar to what we are doing so we were able to tap into that skillset".
Getting big by thinking small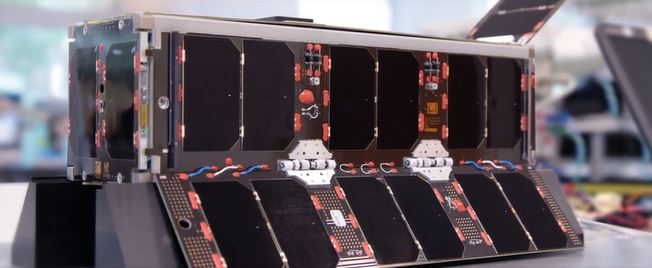 In the satellite sector, Scotland has grown big by thinking small, with the development and manufacture of CubeSats. These smaller satellites can 'piggyback' on larger satellite launches, leading to the creation of what is virtually a new industry. Amazingly, there are already over 70 Glasgow-built satellites orbiting above our heads.
Scottish universities have also been quick to adapt to the opportunities in space technology, offering a range of dedicated courses to launch the next generation of physicists, engineers, and product designers on successful career paths.
Glasgow's Strathclyde University now boasts one of the largest space institutes in Europe and they are busy developing frontier research on innovative concepts and solutions. These range from present and future space systems and aerospace transport, to satellite applications, the sustainable exploitation and exploration of space and physics in space and from space!
Some of those working on the programme are also graduates of the University's Nasa-backed Scottish Space School, which encourages school students to follow a career path in aerospace and space technologies.
Since its inception in 2002 over 1800 pupils from high schools across Scotland have taken part in the Scottish Space School, with over 900 now employed in well paid jobs in the science and technology sectors. Next month, the University of Edinburgh will host its own 'Careers Launch' event for students aged 15 to 18, who have an interest in a career the space sector.
We have the capabilities
William Hosack, chief executive of Glasgow's Orbital Micro Systems (OMS), which builds miniaturised instruments for satellites, says:
"It surprises me that people are surprised that a satellite company would pop up in Glasgow - the capabilities have always been there, but because this is a new market there is a lot of space for new and creative thinking. You can build the industry around the capabilities in Scotland."
The commercialisation of space is also opening up opportunities for other small start-ups to get in on the act.
Alba Orbital, in Glasgow, is preparing to launch its first satellite, while fledgling satellite firm Orbital Access has set up shop at Prestwick Airport, in Ayrshire, and UK rocket maker Skyora has bought facilities in Edinburgh and Glasgow. Alba Orbital was also named in 2015 by CNN as one of the top 10 start-ups to watch.
Assume launch position
At the Scottish spaceport in Sutherland, they are already counting down, and hope to see their first rocket lift off in 2021. Economists predict that by 2023 the facility will support around 40 local jobs and about 400 in the region as supply chain jobs.
The average annual salary for aerospace engineers in Scotland in 2017 was £45,286. Couple that with a great work/life balance, buzzing cities, superb scenery, and the whole of the solar system to explore, touching down in Scotland could really see your career take off.