Glasgow punches well above its weight in terms of galleries and museums, owning one of the finest municipal art collections in Europe. At the heart of the city is a belief that art and culture should be open to all, which explains why entry to all Glasgow Life's main cultural attractions is completely free.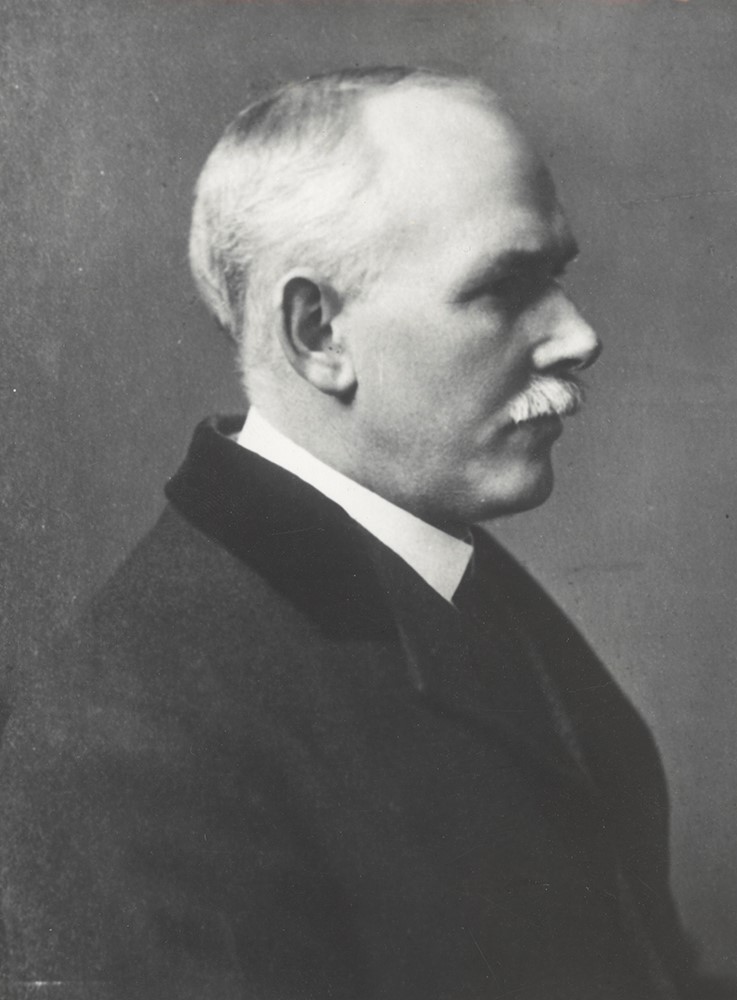 The artworks in these collections help Glasgow understand the wider world, and the world to understand Glasgow. As well as this, they emphasise how and why this city on the western fringe of Europe – once a byword for heavy industry – reinvented itself to be named in November 2019 as the cultural and creative capital of the UK.
Just as the city holds some cultural jewels, its history is littered with the names of collectors with a magpie eye, who scoured the world for the most beautiful and best and brought it back to Glasgow. Chief among them was local ship owner Sir William Burrell (1861-1958), whose huge and varied collection still attracts art enthusiasts from around the world.
From industry to art
Burrell was a collector from an early age, buying his first painting when aged only 15, but it was Glasgow's industrial ascendancy that would allow him to continue financing his passion for art. After joining his father's shipping line, Burrell proved as smart a businessman as he was a canny collector.
Building and buying ships when world markets were weak, Burrell built up and sold two great ocean-going fleets, providing him with the wealth needed to search the world for art and antiquities. Even better, his global shipping contacts meant he knew where and when certain treasures were being auctioned.
Burrell was far from alone in this passion, and as his fellow Glasgow industrialists grew wealthy, they too invested in art – both ancient and modern – to show off to their friends. Where Burrell differed, however, was that he was no show-off.
He was a serious collector, with wide-ranging interests and passions. By 1900 he had become a respected collector in the fields of late Gothic and early Renaissance European art and late 19th century French art.
Generous and gifted
In 1901, Burrell was one of the largest donors of artworks to the Glasgow International Exhibition. This was an event which left an indelible mark on the city, with the opening that year of the much-loved Kelvingrove Art Gallery and Museum. In 1927, Burrell was knighted for services to art and for his public work.
But Burrell was certainly no snob when it came to his collection. He was a believer in free education for all and wanted the people of his home city to be able to access his fine collection. It's for this reason that, in 1944, he donated his entire collection to his home city – a collection that contained more than 9,000 items at the time.
Shortly afterwards, Sir Hector Hetherington, then Principal of Glasgow University, famously said of Burrell's collection that it was:
"One of the greatest gifts ever made to any city in the world".
By the time of his death in 1958, Burrell had been collecting for 75 years - and what a collection it is. From Chinese and early Islamic ceramics to Late Gothic and Early Renaissance works of art from Northern Europe, including tapestries, stained glass, sculpture, arms and armour, architecture and furniture.
Burrell's collection takes visitors on a tour of 6,000 years of world history, connecting them to the people who made the exquisite works and to the people who have owned them down the centuries; making exciting new connections through time and place.
Building a home for the Burrell
Even after he had donated his collection to the city, Burrell kept on buying, using a council fund to add yet more important purchases to Glasgow's municipal collection. The only trouble was, his collection didn't have a permanent home befitting its world-class status.
At the time of his gift, Burrell had stipulated that any new gallery must be 16 miles from the city centre. This was partly because he believed that a rural setting would show the works to their best advantage, but also to place them far away from possible damage by atmospheric pollution caused by Clydeside's heavy industries and tenement chimneys. By the time of Burrell's death in 1958, a suitable site had still to be found.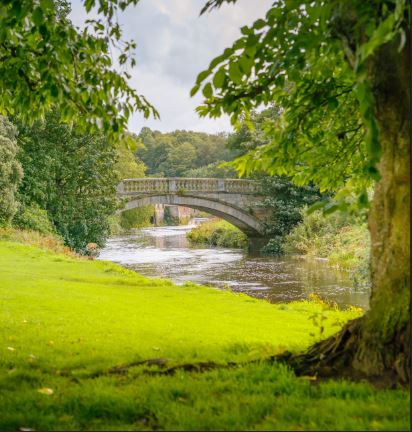 That problem was solved in 1966, when Mrs Anne Maxwell Macdonald gifted her family's 360-acre Pollok Estate to the City of Glasgow. Although a mere four miles from the city centre, it seemed the perfect location for the vast Burrell Collection.
That said, it took a further 17 years, and an international design competition, before architect Sir Barry Gasson's £20m building opened to the public in 1983. This was no ordinary museum, but one which included items from Burrell's Collection – Medieval doorways and stained glass, tapestries and full room settings from his final home, at Hutton Castle, in the Borders - into the very fabric of the building.
It was this building, along with the 1988 National Garden Festival and the building of Glasgow's new Royal Concert Hall, that helped Glasgow claim the 1990 crown as European City of Culture.
Bringing the Burrell back to life
Despite welcoming more than 10m visitors since first opening, the gallery – now managed by Glasgow Life on behalf of Glasgow City Council was never large enough to display Burrell's full Collection, with 80 per cent of it hidden away in gallery storerooms at any one time.
It closed to the public in October 2016, allowing work to commence on a £66m refurbishment of the Grade A category building and redisplay of the collections, creating a new visitor experience.
The refurbishment and redisplay of the Burrell Collection will see the museum's public space increase by 83% and gallery space increase by 35%, with storerooms on the lower ground floor open to the public for the first time. As well as improved facilities including café and retail opportunities, landscaped terraces will link the museum to its parkland setting, enhancing the visitor experience.
Refurbishment plans will also turn the building into an energy efficient, modern museum. In addition, a much greater proportion of the 9,000-strong Collection will be accessible with stores visible to the public for the first time.
While the work is going on, an international tour is also showcasing works from the Collection, raising the Burrell's profile worldwide and promoting Glasgow as one of the world's great cultural cities.
Ancient cultures, new stories
When the Collection reopens to the public in 2021, once again Glaswegians and visitors from around the world will be able to explore its global stories.
The new galleries will feature multi-layered interpretation of the collection, helping to reveal the lives of the people who owned and used the objects and works of art on display. This will include stories of Victorian Glasgow, as well as more ancient peoples and civilisations.
These objects tell many lifetimes' worth of stories of people around the globe, including more recent stories of Scotland, of Glasgow and of the city's relationship with the world. The displays featuring these objects will share and explore diverse cultures and provide a window into the beliefs, customs and relationships of the communities they are from.
Sir William's gift to Glasgow, and the world, just keeps on giving.