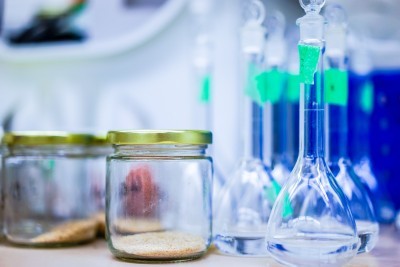 Prostate cancer currently claims more lives in the UK than breast cancer, and when hormone therapy fails the cancer is usually fatal. Now, a three-year Glasgow University study, which is being funded with a grant of £250,000 from charity, Prostate Cancer UK, aims to better target treatment through the use of immunotherapy.
Prostate cancer is the most common cancer in men in the UK with over 47,000 new cases annually. Over 10,000 men die of the cancer each year, and worldwide it is the second most common cancer in men. On top of this, there are currently no routine NHS screening programmes for the disease, with blood tests being considered too unreliable to use as a blanket detection tool.
Currently, advanced prostate cancer is mainly tackled with a hormone treatment known as androgen-deprivation therapy (ADT), which triggers cancer cells to kill themselves using proteins called caspases. However, this treatment is not very effective, and eventually fails in most cases as cancer cells become as ADT-resistant.
Study leader Professor Stephen Tait - who is the leader of this revolutionary study - believes that immunotherapy can be a really exciting development in the fight against cancer by using the body's own natural defences to attack the disease. The team discovered that by stopping these caspases from working, the hormone therapy kick-starts your immune system to kill these cells instead. Even better, it also clears up cancer cells that were missed by the initial treatment and may even protect men against prostate cancer in future.
The study will seek to prove the theory with tests on laboratory-grown cancer cells, animal models and tissue samples from patients, before hopefully progressing on to human clinical trials. If successful, he expects patients would be given immunotherapy alongside hormone treatment in future.
Dr Matthew Hobbs, Director of Research at Prostate Cancer UK said:
"Prostate cancer is on target to become the UK's most commonly diagnosed cancer by 2030, making it more important than ever to fund innovative research like this. This pioneering research could pave the way for new treatments".
Professor Tait added that if this therapy is shown to work, they'll be able to start clinical trials to show just how effective this can be alongside existing treatments. Simply put, this could be a real game-changer for men with advanced prostate cancer
This news reinforces Scotland's place as a centre for world-leading research. A new study released today by the Scottish Science Advisory Council, found that:
Researchers in Scotland produce a higher proportion of publications with international partners than the UK average, they also have a greater impact
Scotland produces more publications per researcher than any other UK nation and other international comparator countries
Researchers here have the highest number of citations per researcher than any other UK nation and other international comparator countries.
The Glasgow University research will come under the microscope in November when the city hosts the National Cancer Research Institute conference, the largest gathering of cancer researchers and scientist in the UK.