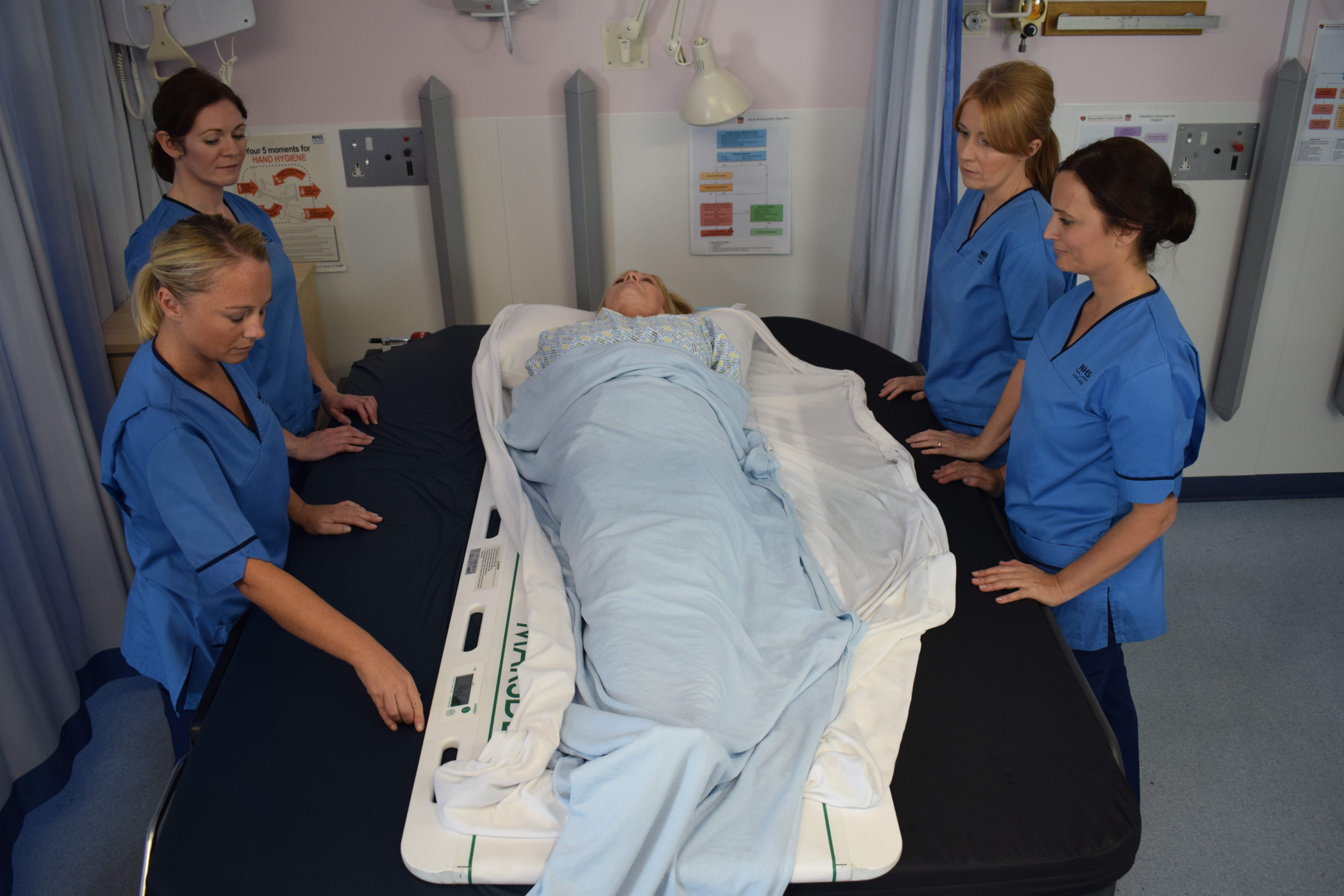 A Scottish nurse is revolutionising hospitals everywhere with her incredible new invention – the Patient Transfer Scale. Gillian Taylor, who worked for NHS Scotland in Lanarkshire, developed the innovative new device, which is the very first of its kind in the entire world and has the potential to have massive benefits to patients across the globe.
It might seem like a strange consideration, but when a patient comes into a hospital's accident and emergency department in a life threatening condition, knowing their weight could be the difference between life and death. This is because, in severe conditions like sepsis or stroke, the weight of a patient is crucial to knowing how much medication to administer.
Many patients, including the very sickest, have to be moved from their trollies to their beds using something called a transfer board. However, weight sensors inside Gillian's new Patient Transfer Scale mean that now medical staff can record this critical information during what is an already existing process.
In fact, it was during this transferring of patients – something she had done a million times before – that Gillian came up with the idea for the device:
"I realised that if a patient is weighed as they are transferred to a bed, using a transfer board, they can be weighed quickly without time being taken to weigh them. This means as soon as the patient is admitted to hospital, there is a weight reading that can be used to accurately administer medication as soon as possible".
Incredibly, before Gillian's invention existed, there was no quick way to weigh patients, with current procedures taking far too long and being incredibly cumbersome – but not anymore. Sure, the Patient Transfer Scale might just look like a normal board on the outside, but as we all know, it's what's inside that really counts.
With the help of NHS Lanarkshire, Scottish Health Innovations Limited (SHIL) and weighing scale manufacturer Marsden, Gillian was able to develop the product and bring it to market. Since then, it's been rigorously tested in more than 30 different hospitals, with feedback from all these tests helping to producing the final design that's now available.
This is yet another excellent example of the incredible innovations that are coming out of Scotland. For centuries, we have pioneered an incredible variety of inventions – from the telephone to the TV and penicillin to finger printing – and this tradition is just as strong today.
Find out more about Scotland's amazing modern innovations.