Meet:
Laura Young
From posting on Instagram to presenting to thousands at TEDxGlasgow, Laura is a sustainability advocate who is inspiring people in Scotland and beyond.
For the thousands attending the 2019 TEDx conference in Glasgow, this might have been the first time they'd heard of Laura Young – but they weren't about to forget her in a hurry.
After delivering an inspiring speech on living with less waste, and how individuals could be more sustainable, Laura stood in front of a year's worth of leftover milk cartons generated by a family of four. There were murmurs in the audience; some held up their phones to document the scene. She was, quite literally, surrounded by a sea of plastic.
Funnily enough, it was by the seaside on Scotland's east coast that Laura says her sustainability journey began - a full year before she took to the TEDx stage. Wandering the shoreline with her family, they were talking about New Year's resolutions – Laura, though, didn't yet have one. Not, that is, until she noticed signs of plastic pollution on the beach.
"In the beginning, Less Waste Laura was just a place to put my tips and tricks for friends. Now it's a lot more, branching into environmental advocacy, education and research".
Laura realised that the easiest way she could make a change to the plastic problem would be to start with her own habits. So, she decided to start reducing her waste – her impact on the world – and figured, why not document it on Instagram at the same time?
And so, her account Less Waste Laura was born. On it, Laura shares her journey towards zero-waste living, as well as highlighting simple tips that everyone can follow to be more sustainable in their daily lives. She now has an audience of nearly 40,000 followers across social media, thanks also in part to the eye-opening TEDx talk that created ripples online.
Although Laura credits that beach walk for kindling her activism, her passion for sustainable living actually started much earlier, at university. Thanks to the variety of sustainability-centred courses available at higher education establishments across Scotland, Laura had her pick of campuses and classes after leaving high school. She chose to study Geography and Environmental Science at the University of Dundee for her undergraduate degree, followed by a Masters in Environmental Protection at the University of Edinburgh.
"Scotland is leading in the field of environmental science, and we're making waves in sustainability movements. As a student, it's amazing to be part of that".
For Laura, studying the environment and its conservation here in Scotland was a no brainer. Not only does the country boast world-leading institutions, research and academics, but just leaving your home and going outside for the day can be a field trip in itself.
Laura was able to put learnings from her lectures into practice, exploring Scotland's landscapes from the heights of the Cairngorm plateau to the low-lying white beaches. The whole time, she was also developing a deep connection to the natural world from her doorstep. The unique surroundings here, Laura says, means that it's "silly to think of studying environmental subjects anywhere else."
Studying in Scotland also paid off in other ways, thanks to one of the staff at the University of Edinburgh. Seeing Laura's obvious passion for environmentalism, as well as her online advocacy for zero waste living, the colleague recommended Laura for a headline event in Glasgow. Next thing she knew, Laura was on the bill for TEDx!
"TEDx got me in front of people I might never have met, and got a message about plastic and the environment, on the big stage in Scotland".
Like other independent TEDx events, it's up to the organisers to curate and finalise their list of speakers – and the fact that Laura was up there shows the appetite for conversations about sustainability here in Scotland.
On the day, Laura says, the "buzz was incredible". Thanks to the support she'd received from the TEDx community, like public speaking coaching and networking opportunities with other inspiring speakers, the whole experience was unforgettable. Not only that, but it gave Laura an incomparable platform to inspire and encourage wider action in Scotland and further afield.
But what does climate action look like in the country Laura calls home? Well, Scotland has set some seriously ambitious targets for itself. As well as planting millions of trees every year, improving energy efficiency in homes, and investing in renewables, Scotland has also committed to ending its contribution to climate change within a generation. That's to say little about the myriad of small businesses, community initiatives and online advocates like Laura who are all playing their part in the bigger picture.
"I love that Glasgow and Edinburgh are competing to be the first net-zero carbon city in the world. Scotland is leading the way with renewables – it's now time to show that we mean business".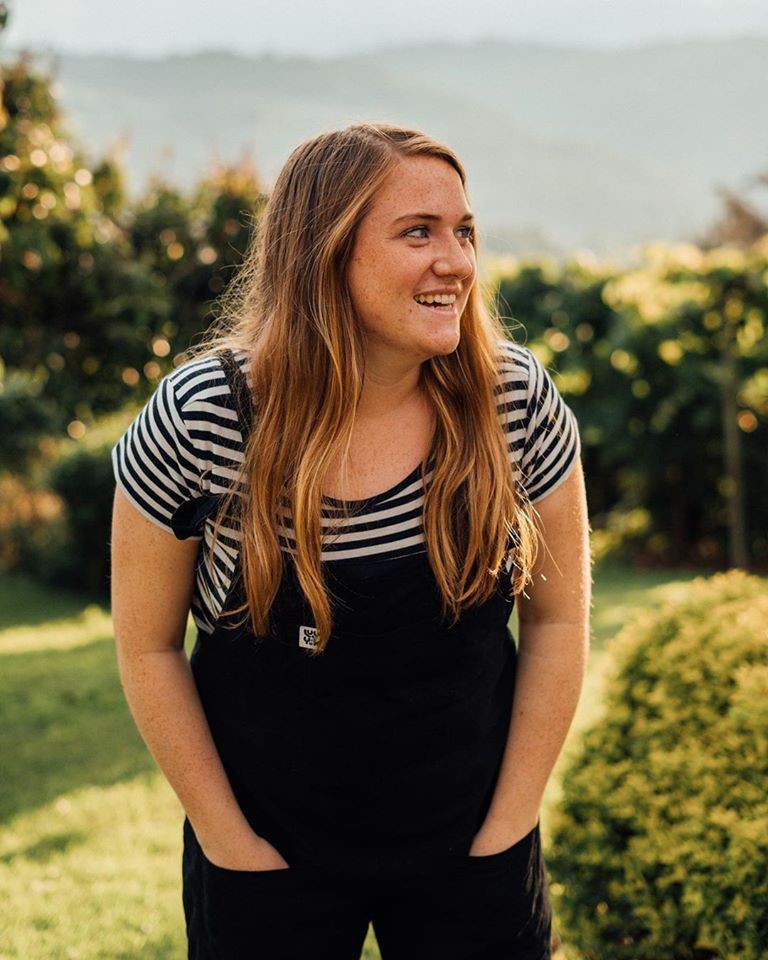 There's also big change happening in cities. As a Glasgow girl, Laura knows that people play a huge part in making the 'dear green place' what it is. It's that atmosphere of openness and determination that's seen Glasgow recommend and take forward initiatives like low-emission zones, rewilding derelict land and driving to become the UK's first net-zero emissions city.
As well as running her social media and blog, during the week Laura works for an international development NGO.
"My blog has developed into a platform to help educate, motivate and inspire others to take action – I am so grateful and hope it continues to grow".
They say that mighty trees grow from small seeds – and Laura's path is a perfect example of this. From humble beginnings sharing top tips online to being headhunted on campus for TEDx and watching in awe as the audience documented her talk - Laura's come a long way!
Laura's keen to continue to make others think about their own carbon footprint, and the small but collectively significant changes that people can make in their daily lives. That's why, by sharing her own journey with her followers in Scotland and beyond, Laura hopes to encourage more and more people to join her journey towards less waste.
Even now – as the world continues to deal with the effects of the coronavirus outbreak and various lockdown measures impact lives around the world, Laura has been reflecting on what it means to be sustainable in this different world. She has been has been sharing her tips and tricks for continuing to be green; looking at how we can upskill ourselves in our spare time, squeeze every last drop of goodness out of our foods, transform our gardens, and even begin planting when we don't have a garden space.
"Never before have we been able to imagine what independency from things like fossil fuels, fast fashion, constant consumerism, or fast paced life might look like – until now!"
The sustainability movement continues on – even during a pandemic – and actually provides a unique look into how a world with radical changes like we now face might function post-coronavirus times. However, one thing that definitely hasn't changed is Laura's commitment to a cleaner, greener planet, and she is constantly thinking about how we can better move forward – building a fairer world for everyone, and a just place for our planet.