Meet:
Bethany Kingsley-Garner
She was scouted by our national ballet company - but what made this Devon-born ballerina choose Scotland as her home?
Bethany is the first to admit that, when she was imagining the life ahead of her, she didn't expect to end up in Scotland. After all, having trained for years at the Royal Ballet School in London, the talented dancer quite literally had the world at her feet.
However, in 2007, she caught the eye of the then-director of Scottish Ballet while performing her graduation piece, who offered her a contract there and then. This contract offer was the start of Bethany's Scottish adventure – one that has continued for 13 years!
She arrived in Glasgow with a suitcase and no real sense of what to expect from a city she had never visited before. For anyone, touching down in a new city for the first time can be a scary experience, but her 'initiation' was far from that! Instead, her taxi ride from the airport to her new home was completed in the company of a friendly and chatty driver.
That friendly Glaswegian atmosphere continued, with the warm welcome of the locals really helping Bethany feel at home. It also helped that she had access to so many open, green spaces – something she knew a great deal about growing up in the Devonshire countryside. Put these two things together, and it's fair to say that Bethany settled straight in to her new neighbourhood.
"Glasgow felt very friendly and homely to me from the outset – people made eye contact, smiled and chatted casually like they already knew you"
As a fresh face on the streets of Scotland's largest city, Bethany suggests a few ways in which you can get to know Glasgow. She loves running along the pathways by the River Clyde and enjoys weekend trips out to nearby nature spots like Loch Lomond when she's not performing with Scottish Ballet. These two things alone provide excellent proof that city life in Scotland is much more than just bustling streets and the nine-to-five grind.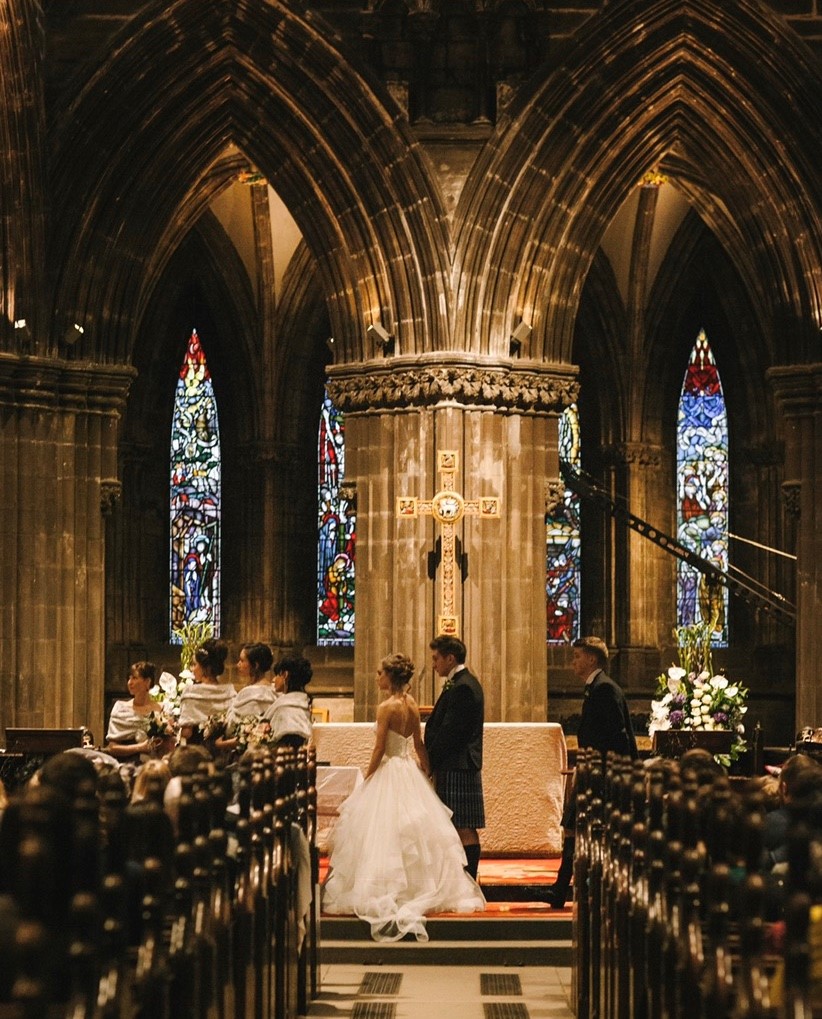 Bethany also points out that, unlike other cities she's been to, the pace of life in felt calmer in Glasgow. And, as if the city needed to provide any more evidence that it was the perfect spot for Bethany to start her new life, it was on a night out in her new home she bumped into the man who would become her husband. The couple went on to be married at the historic Glasgow Cathedral in 2018.
As Bethany began to put down roots here in Scotland, her career with Scottish Ballet was also blossoming. She was soon promoted to Soloist within the company and then, a few years later, became Principal Dancer.
(image credit: Christina Riley)
"Scottish Ballet is world-renowned for being bold and adventurous, but very much rooted in strong classical technique – I just knew this was the right place for me"
Aside from the company's acclaimed commitment to "promoting Scotland's pioneering spirit" in both theatres around the country and internationally, Bethany is also hugely proud of the company's charitable endeavours. Last year, Scottish Ballet went from stage to screen twice over the festive period, including the airing of their incredibly emotive television show, Five Wishes.
In the hour-long programme, the dance company marked their 50th anniversary by granting the wishes of a handful of people across Scotland. They asked a community choir to perform on stage with the dancers; an arts graduate was given her first step onto the career ladder helping the company's costume department; and a young girl battling childhood cancer realised her dream of taking to the stage with the dancers.
"Dance is a gift I want to share, to give people a moment in their lives where they can experience the freedom and joy that it can bring".
Bethany's interest in giving back to the community has also seen her take to the internet during the global coronavirus pandemic. She has been sharing her passion and positivity, leading a weekly Family Barre session for parents and children thanks to the wonders of Facebook Live.
But, for Bethany, life in Scotland isn't just about her own career growth and finding happiness for herself. It's also about inspiring and nurturing the next generation, especially young girls. Bethany has been referred to as "the people's ballerina", and being a role model for future women, and showing both her strength and compassion, is something she's truly passionate about.
"I think about what I would like to leave behind as a legacy – it would be that I have given people courage to follow their dreams and ambitions".
As a country that holds values like kindness, compassion and creativity close to its heart, Scotland is the ideal place for Bethany to realise not only her artistic ambitions, but also to expand her influence with communities that need it. How, then, would she describe Scotland to someone who's never been here before?
Like many visitors and locals alike, Bethany is blown away by the country's "breath-taking" scenery and landscapes that are shaped by the seasons. In fact, last year she collaborated with a young photographer to document dance in Scotland's great outdoors, and how both art and scenery are intertwined in a country shaped by its environment.
But one thing she keeps coming back to, whether that's on a professional or personal level, is how welcoming the people are. And it's this outward-looking perspective, especially within the arts, that sees creativity and innovation thrive here in Scotland. From the ethos of Scottish Ballet itself – which prioritises inclusivity, inspiring new audiences and experimenting with new styles – to the famed Glasgow-based institutions like the Royal Conservatoire and the School of Art.
With all that, it's fair to wonder whether there is any better place to be a creative than Scotland?
Not for Bethany. She's not only looking forward to the next season of performances (which will likely include the classic Swan Lake), she's also exploring how dance can support people through difficult times in life. Bethany calls this a "beautiful connection formed by a shared love of the arts" and right now, that could well be what we lean on…