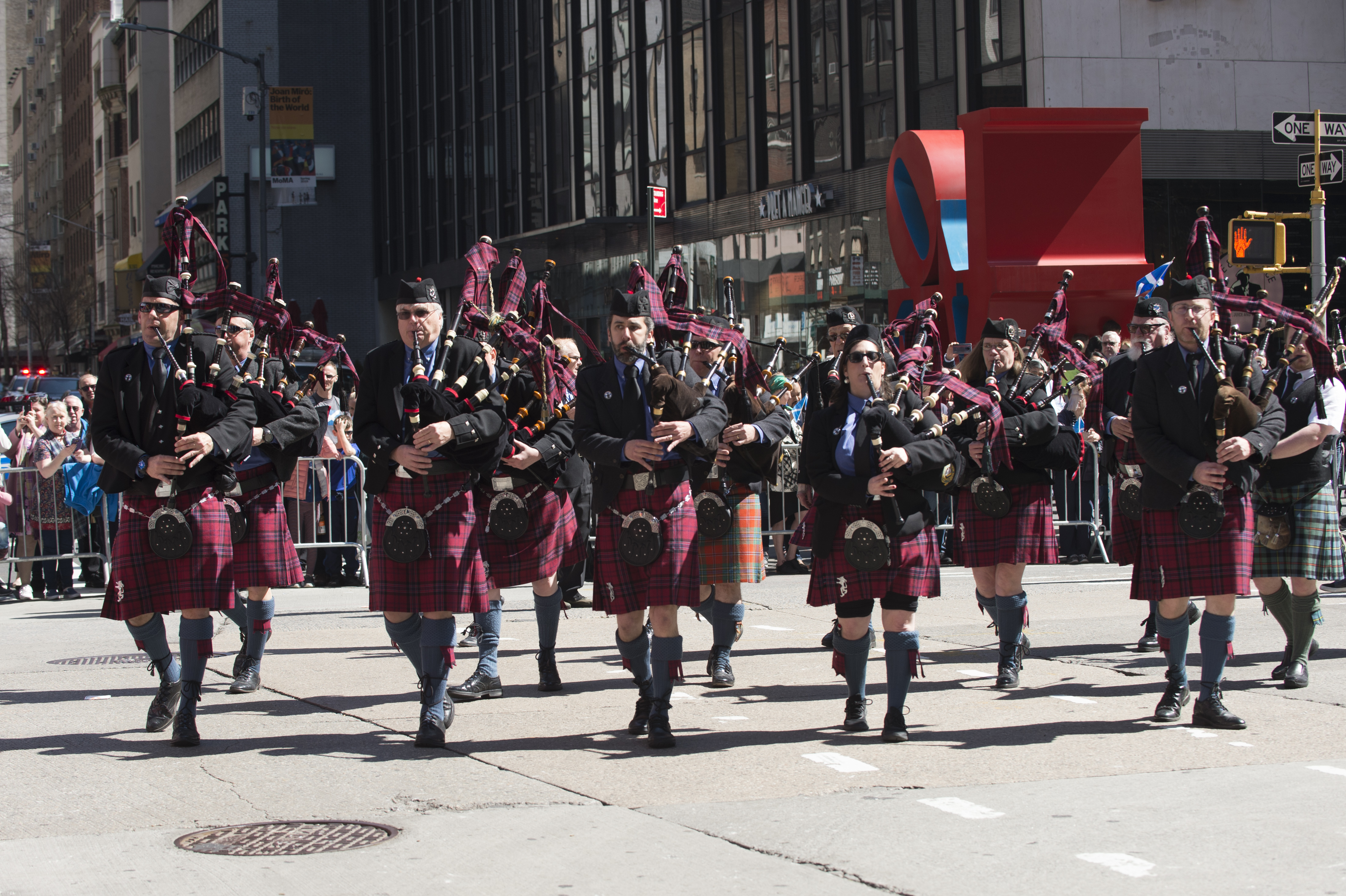 On 6 April in the the United States, many Americans paid tribute to their Scottish roots by donning a kilt and raising glass of single malt to celebrate Tartan Day. Many take a more active role in the proceedings, participating in the local pipe band march or clan gathering. But for an increasing number, this is also a day to make a very special pilgrimage to New York City to celebrate their shared heritage with thousands of others at the world-famous Tartan Day Parade.
New York is the natural choice for the Tartan Day Parade. From its earliest beginnings, Scottish migrants spanning lowly labourers and factory workers to fabulously wealthy industrialists and financiers, have left an indelible mark on practically every facet of city life - from its architecture and street names to its cultural landmarks and academic institutions.
Penn Station, Carnegie Hall, the first medical school in America, King's College - now part of Columbia University; all owe their existence to Scots. And let's not forget wider Scottish influence on America's journey to nationhood. Several Scotsmen did, afterall, sign their names to the Declaration of Independence during the American Revolutionary War.
This year, the events programme for Scotland Week provided a fascinating insight into many of these deep-rooted connections, past, present and future. But above all, Scotland Week remains a joyful occasion for lovers of Scotland everywhere to get together, enjoy a dram or two, dance the night away, and experience first-hand the rich traditions, music and pride that make Scotland and its people so special.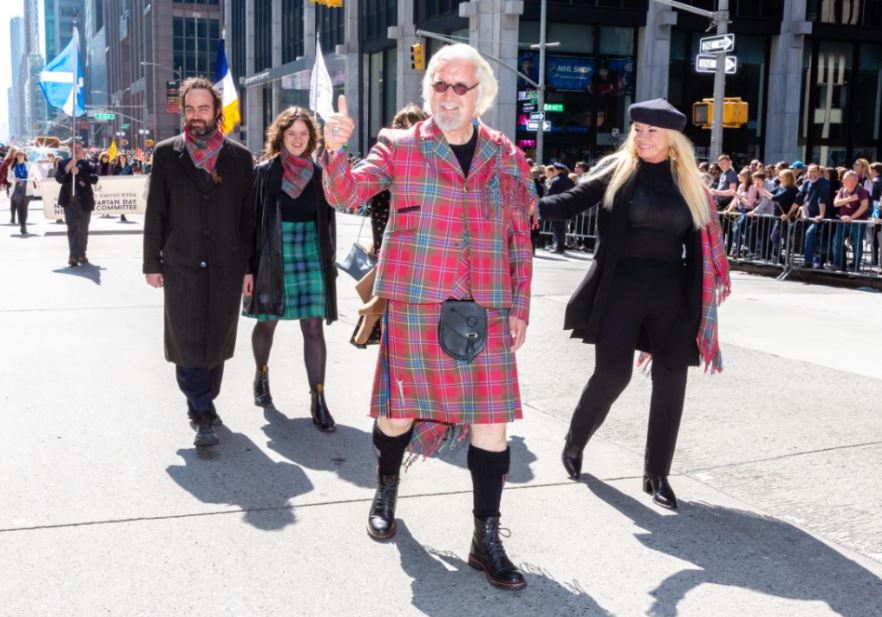 New York City Tartan Day Parade
The centrepiece of Scotland Week is, of course, the New York City Tartan Day Parade. The sight of 1,500 tartan-clad participants, including solo pipers and drummers, Highland dancers, pipe bands and clan chieftains from around the world marching in unison behind the parade's Grand Marshal down Sixth Avenue, makes this event a spectacle unlike any other.
This year was estimated to be the most highly attended yet, with tens of thousands of spectators lining the route to watch this year's Grand Marshal, legendary comedian Sir Billy Connolly, lead the way.
Post Parade Party
The Tartan Day festivities continue into the evening following the end of the parade. Guests spend up to four hours enjoying traditional Scottish folk music courtesy of Whisky Kiss, Drums 'N Roses, and Elephant Sessions, at the Sony Hall with an unlimited supply of Belhaven Beer on tap. Belhaven is Scotland's oldest working brewery. Established in 1719, its distinctly flavoured beers and ales are still brewed from the locally grown barley, hops and fresh water drawn from its brewery well set the beautiful coastal countryside of East Lothian. In short, it's the perfect pairing for an evening of toe-tapping Celtic melodies.