Being a good global citizen means giving others a hand up, protecting the vulnerable, and standing up and speaking out when you see injustice or unfairness. After all, it's only by taking small steps, as individuals and as nations, that the world can take the bigger steps needed to improve the lives of all.
This week, in New York, First Minister Nicola Sturgeon signed Scotland up to the United Nation's #HeForShe campaign, a global initiative to progress gender equality both at home and abroad.
The campaign already boasts a number of high-profile celebrity backers, including UN Women Goodwill Ambassador and Harry Potter actor Emma Watson, fellow Hollywood stars Forest Whitaker, Kate Bosworth, and Simon Pegg, and best-selling author Neil Gaiman.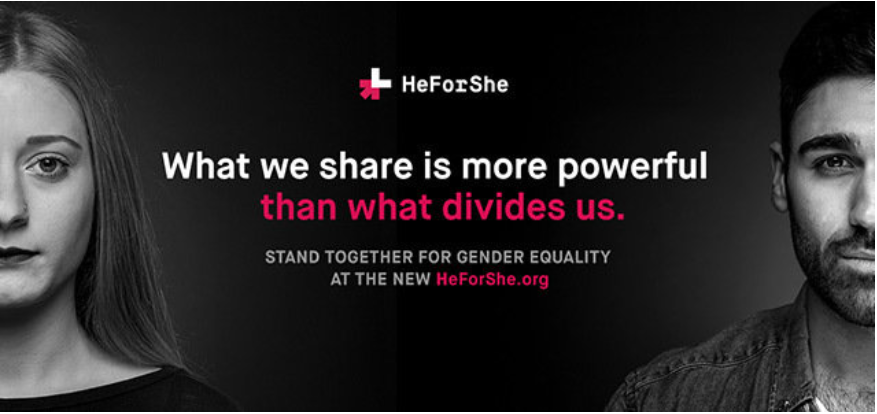 Launched in 2014, #HeForShe invites people of all genders to stand in solidarity with women to create a bold, visible and united force for gender equality. By working together in this way, we can help change attitudes, locally, nationally and globally.
#HeForShe, which enjoys the support of a range of national governments, global blue-chip employers, and hundreds of thousands of ordinary men and women around the world, is already having a global impact, in homes, workplaces, and boardrooms.
This new announcement is just yet another string in the bow of Scotland's strong commitment to gender equality at home and abroad. We currently have a number of initiatives in place that are dedicated to helping create a more equal society, and although we have made some great strides, we know there is still a long way to go.
Chief amongst these is our revolutionary 50/50 by 2020 campaign, which aims to create a gender balance in every boardroom in Scotland. so far, over 200 private companies, public bodies and third party organisations have signed up to this initiative - including the cabinet of the ruling government.
Alongside this, we currently have several initiatives promoting female employment in the STEM sector, as well as promoting several policies supporting women returning to work after a career break and addressing pregnancy and maternity discrimination.
But this commitment stretches beyond our own shores, and as part of our commitment to being a good global citizen, Scotland has also partnered with the UN Women's group to commit £113,000 to their 'WeLearn' virtual school pilot - a scheme designed to reduce rates of early child marriage in rural parts of Malawi.
'WeLearn', which builds on a range of other Scottish-backed education, social, and health programmes in Malawi, aims to empower young women and girls with the information, skills and support networks they need to reduce their social and economic isolation.
The Scottish Government, through its International Development Programme, already contributes to sustainable development and the fight against poverty, injustice and inequality internationally in its partner countries (Malawi, Zambia, Rwanda and Pakistan), within the framework of the UN Sustainable Development Goals.
Gender equality and a commitment to education are fundamental shared values and we want to ensure Scotland continues its proud role as a good global citizen. This is why we are so happy to be supporting the UN's goals both at home and in and our partner countries, including Malawi. We will continue to do everything we can to tackle the injustices and hardships faced by many young girls and women around the globe.