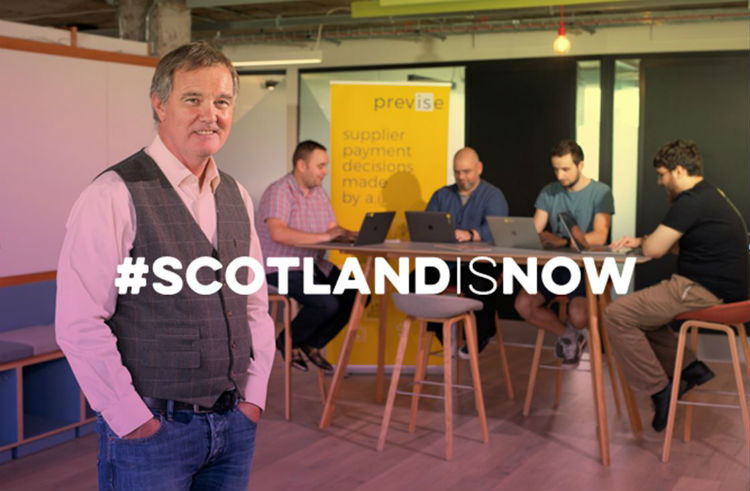 Part of what makes Scotland so great is its diversity and a perfect example can be found in workplaces across the country. Take a look around many offices and you'll undoubtedly be struck by the fact that they're a beacon of light for employee diversity. It's true that many of Scotland's modern organisations take great pride in employing people across the board. There is a simple mantra that acts as a guide: it doesn't matter who you are or where you have come from - if you have the skills, we have the jobs!
Tech firm, Previse, which is based in Glasgow, is no exception. When it chose to locate its research and development activities in Scotland, it focused on making sure they found the right talent. David Brown, co-founder and chief product officer explains:
"The future of our economy will be built by people with new skills in uncovering the value in data. We came to Scotland because we think it has the perfect combination of world class universities, technologists and finance to become a global hub for these skills."
Making sure that they found a location that had access to the right skilled staff wasn't the only concern for Previse. They also wanted to create a workplace that focused on being both ethical and sustainable - and that's why they worked with Auticon, a company that specialises in finding employment for adults with autism. Many individuals with autism find it difficult to secure long term employment, regardless of their skills and expertise. Auticon not only offers market-leading services in technology and IT, they also provide their autistic staff with the support they need to thrive in the workplace.
Jonathan, who is one of three Auticon consultants working in Previse's Glasgow office, said:
"The Previse working environment suits me, and because of its flexible working arrangements for all staff, I have not had to ask for any special adjustments. The Previse staff go out of their way to be friendly and accommodating. I enjoy the content of my work and the context in which I'm doing it. The application Previse is building is complex, but I feel well supported in learning about it by all of the team".
This is the first of what is hoped will be many more partnerships between Auticon and companies across Scotland, and is a key part of Previse's commitments under the Scottish Business Pledge. The pledge is a values-led, voluntary code of business practice organised by the Scottish government, which has fairness and equality at its very heart.. More than 470 of Scotland's top businesses, including Previse, have now signed it, emphasising the real commitment across the country to make Scotland a better place to work - regardless of circumstance.
In the UK, only 16% of autistic adults are in full time employment, despite 77% of people with autism on out of work benefits wanting to work (National Autistic Society). Up to 90% of Auticon's UK consultants were unemployed before joining the UK office, with half of those unemployed for more than five years, despite being highly skilled. Furthermore, 95% of Auticon consultants have a STEM degree and 20% are educated to PhD level.