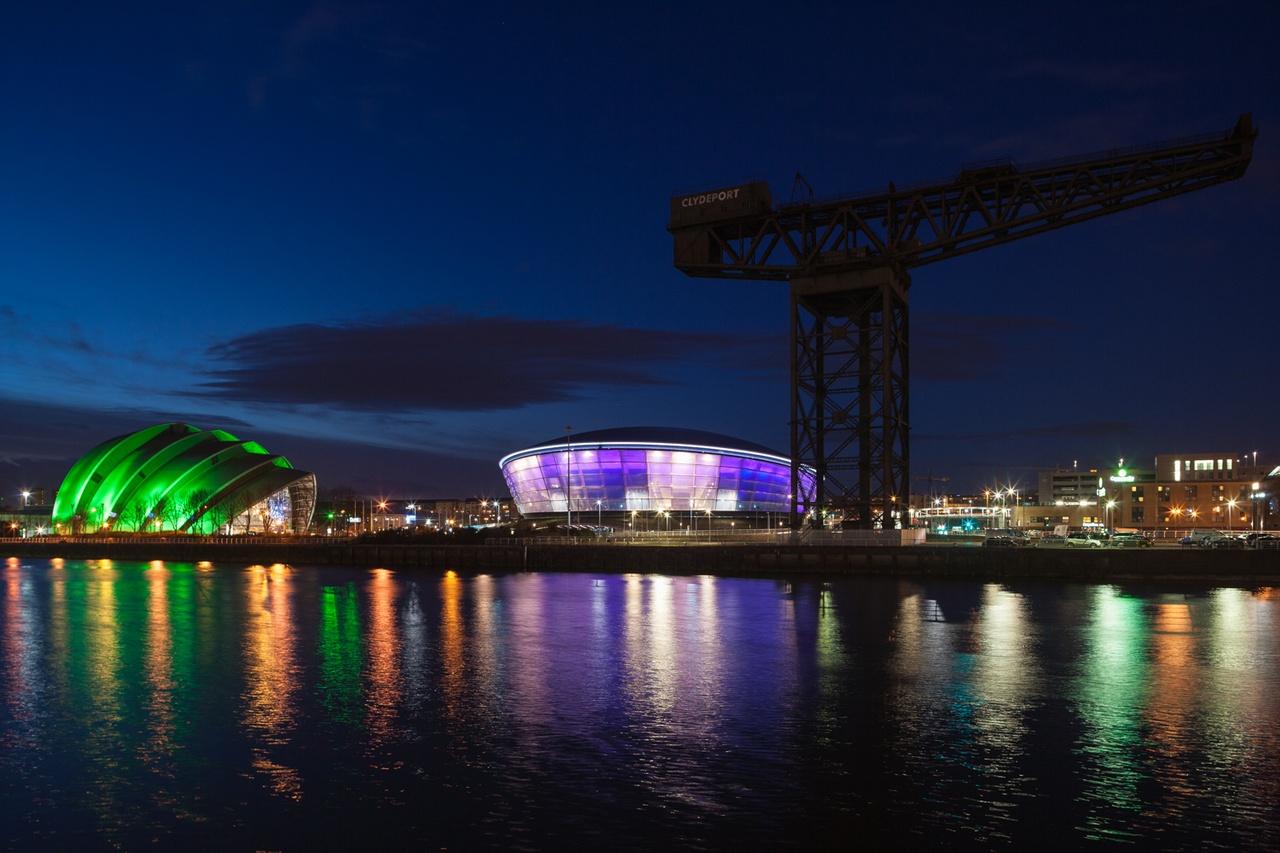 Of all the places in all the world, look no further than Scotland as a prime location for investment opportunities in commercial property. It's turning the heads of savvy global investors more than ever, with the sector capitalising on Scotland's healthy Foreign Direct Investment.
The sector reached record levels in 2018, with returns on Scottish commercial real estate exceeding the UK average. Investment was up by 46% compared with the same period in 2017, which saw a total investment of £2.5 billion.
Scotland has a firm footing on the global property map: And the key benefit to foreign investors? Many realise the country packs a powerful punch in the international arena of infrastructure projects.
Scotland is the UK's most attractive location for FDI after London
As the UK's most attractive location for Foreign Direct Investment after London, Scotland provides significant potential across commercial property into the new decade and beyond. And, also having the UK's fastest growing rate for FDI, it offers a strong investment offering.
Supported by solid infrastructure and connectivity, Scotland's economic strengths depend on its skilled and talented workforce. This thrives on a buoyant property market, vibrant cities, outstanding talent and world class universities. Furthermore, leading-edge innovation and a high quality of life make Scotland an attractive proposition to international investors.
Discover Scotland's huge investment opportunities
Scotland will be profiling investment ready projects of scale at MIPIM 2019, on March 12-15. In partnership with our sponsors, we have developed a programme of events to demonstrate that Scotland, with its devolved government, transparent legal system and investor-friendly policies, is a choice location for global investment.
The Scotland Pavilion, on la Croisette, will provide the perfect platform for a fantastic range of sponsors, partners and speakers. Our main partners are business organisations for these cities, Invest Glasgow, Invest Edinburgh and Invest Aberdeen, together with Scottish Development International and the Scottish Property Federation.
Download the full MIPIM 2019 schedule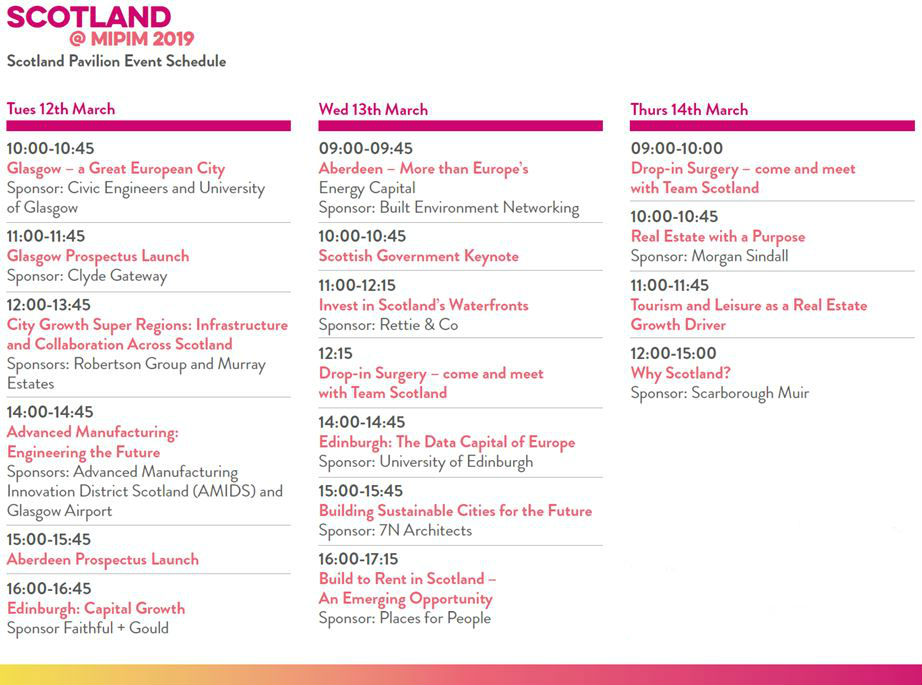 A portfolio of investment opportunities that are real head-turners
The Scottish commercial property market is built for brilliant returns on investment, supported by high occupancy rates and rising prime rents (over £320 per square metre for Grade A offices in Aberdeen, Edinburgh and Glasgow).
Large scale projects are increasingly lucrative: Scotland boasts a growing portfolio of large-scale investment opportunities. Over the last decade, Glasgow attracted £5.3 billion, and Aberdeen £2.67 billion of commercial property investment. Meanwhile, relative to its size, Edinburgh packs a property punch, being ranked the 4th city globally for investment intensity.
So, what are you waiting for? Discover Scotland's huge investment potential.