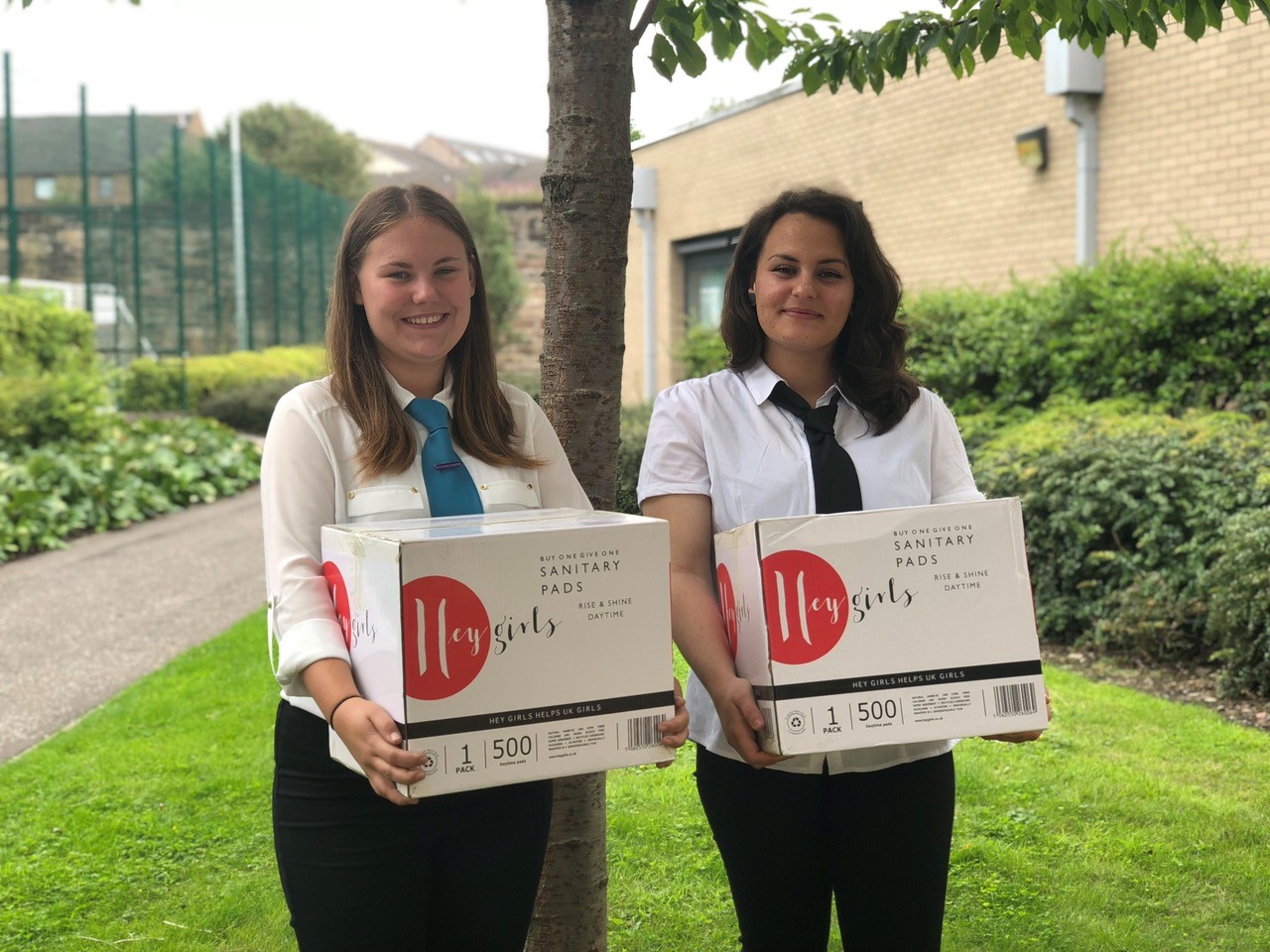 For many years now, Scotland has been committed to fighting for gender equality. Events are taking place around the country to celebrate women's achievements while continuing to call for a more gender-balanced world.
Scotland has a number of initiatives in place aimed at realising this goal. Our dedication to creating an equal society took another huge step forward recently with the announcement of a revolutionary new multi-million pound scheme aimed at ending what some people refer to as 'period poverty' in Scotland.
There has been a growing concern in recent times over access to essential period products. Of course, this is not just an issue in Scotland, but also one that's faced by individuals around the world every day. As awareness became more and more mainstream, Scotland saw a real opportunity to make a positive change on this issue.
A stigma free environment
We want to equip individuals with the practical measures that they need to live a life that is stigma free, shame free and worry free when they're having their period. We believe that if we can do this, then we go a long way towards signalling to the rest of the world that they should be following suit.
More than £5 million has been made available to ensure that free period products will be available to students in all stages of education from school right through to university. This amazing new scheme makes Scotland the first country in the entire world to offer free period products to students – meaning they can focus on their studies free from period-related worries.
To help make this a reality, we brought together local authorities around the country, as well as colleges and universities throughout Scotland to ensure that all needs were met and all institutions implemented the scheme in their own unique way. The end result is that now almost 400,000 of Scotland's students will be able to access free period products around their campuses.
Access, not distress
Having access throughout school, college and university buildings means more students won't miss vital class time due to not having access to period products. We believe that it's unacceptable that anyone should have to suffer the embarrassment and distress of not having access to a period product when they need it. Periods are a part of life, but should not be a point of inequality.
However, Scotland's commitment doesn't just stop there – in fact, that's only the tip of the iceberg. Working with a charity called FareShare, we are also supporting low-income families to ensure that they have the same access. So far we've ensured that over 20,000 people living in low-income housing have accessed free sanitary products. FareShare are just one example of the amazing organisations working towards the same goal in Scotland, but there are many more.
On The Ball
Another amazing example of Scotland's innovative and passionate spirit comes in the form of an independent grass-roots initiative called 'On The Ball'. Football fans, Mikaela Mckinley, Erin Slaven and Orlaith Duffy formed the organisation partly due to being inspired by Scotland's work around period poverty. They decided they wanted to address these issues in football grounds around Scotland, and the world.
The campaign quickly went viral, as the girls took their message to key decision makers as well as an ever-growing number of followers. Amazingly, despite only being started less than 12 months ago, the girls now have an incredible 68 major football clubs who have pledged to provide free sanitary products to women in their stadiums. As well as clubs across Scotland, the girls have also managed to bring on board English Premiership clubs, and their most recent recruit is US-based team, LA Galaxy.
Hey Girls
Launched in January of 2018, Hey Girls is a Scottish social enterprise that is also dedicated to eradicating period poverty throughout Scotland and the UK. Incredibly, despite only celebrating their first birthday, they have already managed to provide more than 2.3 million products to the people that need them most – an awesome achievement.
Hey Girls is a family-run enterprise established by Celia Hodson and her two daughters, Becky and Kate. Social and ethical responsibility is at the very heart of everything the company does. Their revolutionary 'Buy One, Give One' business model ensures that every time someone buys a pack of their ethically-sourced products, another pack goes to someone in need.
Leading the way
While our pioneering work continues to lead the way for the rest of the world, we know that the fight for equality is not over, and that we still have a long way to go. However, Scotland is also leading the way with several other pioneering schemes – all of which are aimed at fighting this imbalance.
50/50 by 2020 is a campaign dedicated to creating an equal balance of men and women in leadership roles in the country. Leading by example, Scotland's ruling government's ministerial cabinet already adopts this 50/50 split, with many more businesses joining alongside them.
As well is this, Scotland is also leading the rest of the UK when it comes to ensuring equal pay for men and women. We currently have the smallest gender pay gap in the UK and are actively working to reduce this even further – we won't be satisfied until men and women are paid fairly and equally.
We're not stopping there! Several initiatives supporting women returning to work after a career break, addressing pregnancy and maternity discrimination and promoting female employment in male-dominated sectors like STEM are also in place across Scotland.
Scotland is continuing to lead the charge for women everywhere.