This is because over half of the world's population live in a city, with this number continuing to rise each year! However, these urban areas also account for more than 80% of all carbon emissions. This means that achieving sustainable futures for cities is a growing issue that we all must be aware of.
Positive steps are already being made, and many places around the world have already begun tackling the problems. In Europe alone, more than 5000 cities have agreed to ambitious, but necessary, carbon reduction strategies. How our urban centres are managed and the challenges they face have never been more important than they are today. The aim is to improve not only the city experience, but also the quality of life within these areas all around the world.
Working together
Collaboration is key in this area, as it becomes more important that everyone works together to solve problems and achieve new successes. With this in mind, a Scottish university has recently joined forces with two of India's leading institutions to help shape a better future. Glasgow-based University of Strathclyde – world-leading in the field of sustainable cities – recently reached agreements with Tata Institute of Social Sciences in Mumbai and The Energy Research Institute in New Delhi. This provides a great opportunity to build on the already strong friendship between Scotland and India and share our knowledge on this particular area.
Scotland – and Glasgow in particular – has a great deal of expertise in the development of Future Cities. Glasgow was recently awarded a grant to fund 'Future City Glasgow', an innovative programme that will show how technology can make city life smarter, safer and more sustainable. As well as this, Glasgow was also selected as one of the first places in the world for 'Rockefeller Foundation's 100 Resilient Cities', a new commitment to building urban resilience globally.
Growing pains
India's urban areas are growing at a rapid rate, which brings with it a range of different challenges – from urban planning to pollution to transport links. However, India's urbanisation also offers real opportunities to deliver better outcomes for Indian citizens and lift millions of people out of poverty. It's hoped that these new agreements can help India's cities develop in a way that enhances quality of life, supports sustainable economic growth and protects the environment too.
The two countries will combine their own expertise to tackle some of the major challenges faced, not only by India, but by countries around the world. During this process, we'll also develop closer relationships with Indian universities, the Indian Government and Indian businesses in order to create new learning and research on the subject of Future Cities.
As part of the agreement, it was also announced that five new scholarships will be made available to Indian students. These scholarships will assist Indian students who want to enrol in the Masters in Global Sustainable Cities at the University of Strathclyde. The scholarships, which are jointly supported by the university and the Scottish Government, will also help create even more links between Scotland and India.
Strengthening ties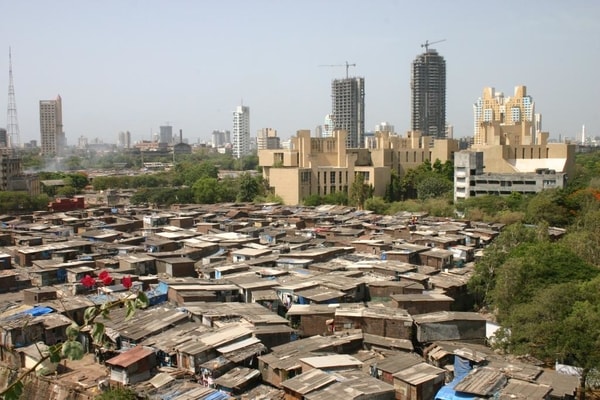 As well as being home to the largest number of Indian students in Scotland, the University of Strathclyde is also home to the Institute for Future Cities. This institute brings together governments, businesses, academics and citizens to imagine and engage with the future of our urban centres and explore how to make them more successful, healthier, and safer.
This is incredibly important in relation to India, whose urban population is expected to grow to over 600 million by the year 2030. This growth in turn creates a series of significant issues in delivering basic services such as water, energy and transportation, as well as the adverse environmental impact. The introduction of these scholarships means that together we can ensure the next generation of decision makers have the right skills to deliver better Future Cities.
Now, more than ever, it's important to work together to ensure that the cities of our future are sustainable and more environmentally friendly. As it stands, they consume the majority of the world's energy and are responsible for most of our greenhouse gas emissions. If we're unable to change the way we live, work and invest in urban areas, this will only continue to worsen. That's why it's vital that we provide the next generation with the skills and understanding to deliver better urban centres for everyone.