Nellie continued to raise her profile as a public speaker, captivating a whole new group of listeners. She quickly realised the importance of World War One in helping women's suffrage in Canada. With women filling previously male-dominated roles, this weakened the 'sheltered woman' stereotype that was common. She also fought for many other causes, including healthcare for school children, factory safety legislation and equitable divorce laws.
Her fame reached new levels as part of the 'Famous Five', a group of suffragists who campaigned for women to be allowed to sit in the Senate. In 1927, Nellie and her cohorts petitioned the Supreme Court in Canada to clarify the term 'qualified persons' in the British North America Act 1867. The term had previously been interpreted to exclude women from serving in political office.
Known as the 'Persons Case', the Supreme Court of Canada initially ruled against the 'Famous Five'. However, the landmark case was won on appeal to the Judicial Committee of the Privy Council, the court of last resort at the time. Throughout the early 20th century, McClung continued to be an integral piece of the social and moral reform movement in Canada. As well as being a strong feminist figure and social activist, McClung was also a successful, published author.
Agnes MacPhail: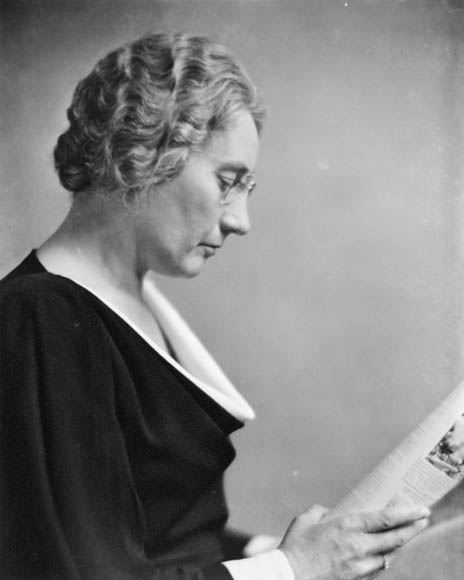 Agnes was born in Ontario in 1890, the daughter of Scottish migrant farmers. She initially qualified as a teacher, fulfilling posts in several rural communities. It was during one of these positions, in Sharon, Ontario, that Agnes began to whet her political appetite. While working in the area, she joined the United Farmers of Ontario, a progressive political party during the early 20th century.
After amendments to the Elections Act in 1919, Agnes was nominated to run for The Progressive Party, in the 1921 election. She secured a massive 50% of the votes in her area, with this victory meaning she became the first woman ever elected to the House of Commons. Agnes went on to be successfully re-elected in the next four elections, spending a total of nearly two decades as a Member of Parliament.
Agnes was a radical politician, helping form socialist faction, The Co-operative Commonwealth Federation. She became president of its Ontario branch in 1932, but fears of Communist influence led her to leave the group two years later. While in Parliament, Agnes never forgot her origins with the United Farmers of Ontario. At every opportunity she vocally campaigned for rural issues and supported the group that catapulted her political career.
From House of Commons to League of Nations