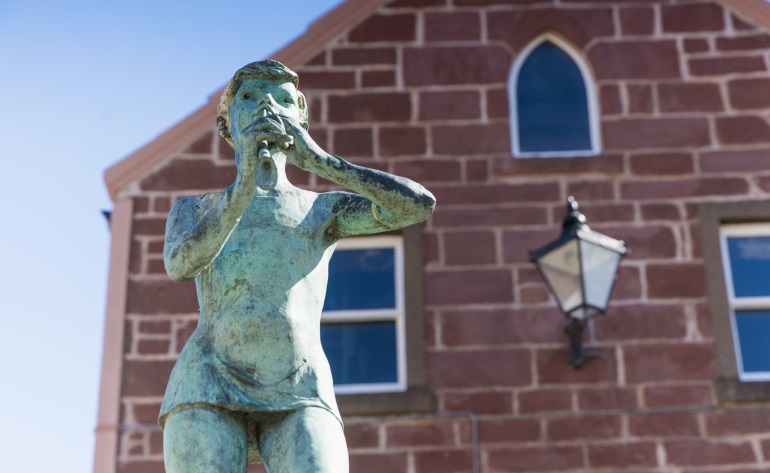 Rescued from demolition by local community activists, Moat Brae has finally received recognition as one of Scotland's most significant literary landmarks: the birthplace of Peter Pan. Restored to its original Georgian glory, this beautiful Dumfries house and its garden celebrates the legacy of Scots-born JM Barrie's Peter Pan. It is now also a space where children and their families can come together and experience the power of storytelling.
We all know the story of Peter Pan - in fact there are few characters in children's literature that are as iconic as the 'Boy Who Wouldn't Grow Up'. Along with Mary Poppins, Winnie-the-Pooh, Harry Potter and others, there is no doubt that he holds a special place in the pantheon of great British literary creations.
Peter Pan made his debut in JM Barrie's hit London play in 1904, Peter Pan: The Boy Who Wouldn't Grow Up, leaving audiences instantly spellbound by his and the Darling children's adventures, which saw them fly from their London home in Kensington Gardens to magical Neverland.
Having undergone many retellings over the years, Peter Pan may be forever linked to the English capital but like the equally iconic Sherlock Holmes, Peter is a character with definite Scottish origins. It's said that Peter Pan owes his very existence to a Georgian villa and its terraced gardens in Dumfries called Moat Brae. It's here that James Barrie, born in Kirriemuir, near Dundee in 1860, spent five happy years as a student at Dumfries academy, and many carefree afternoons frolicking in the house's garden with school friends Stuart and Hal Gordon whose parents owned the property.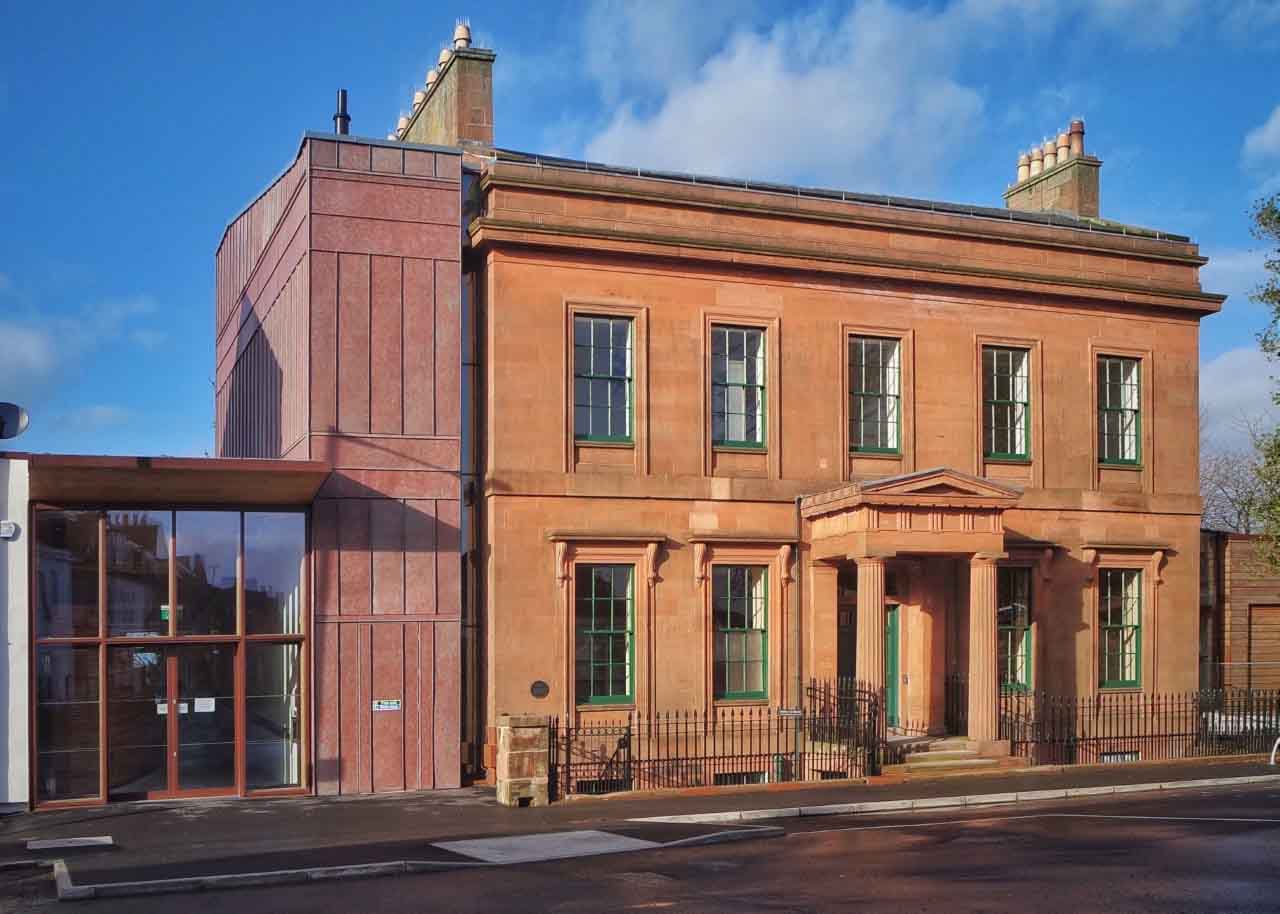 Those hours of playtime on the garden's sloping banks overlooking the River Nith were to plant the seeds of what would become one of the most enduring works of literature of all time.
Recounting the inspiration behind his fantasy masterpiece, Barrie wrote fondly of Moat Brae:
'a certain Dumfries garden which was an enchanted land to me was certainly the genesis of that work'
The family home was eventually sold and spent a long period as private hospital and nursing home. Following the closure of these businesses, Moat Brae lay vacant and was facing an uncertain future until the intervention of a local trust which raised funds to repair and restore building, installing a myriad of interactive exhibits spread across its three storeys exploring its special significance.
Children's toys from the early 20th century are displayed among artefacts connected to JM Barrie, including a small bell the playwright would ring on stage to represent Tinker Bell during the story's original theatrical run. In the attic there is a recreation of the Darling children's nursery where children can try to 'catch' Peter's shadow and crawl into the family dog Nana's kennel to play with an array of dressing-up props.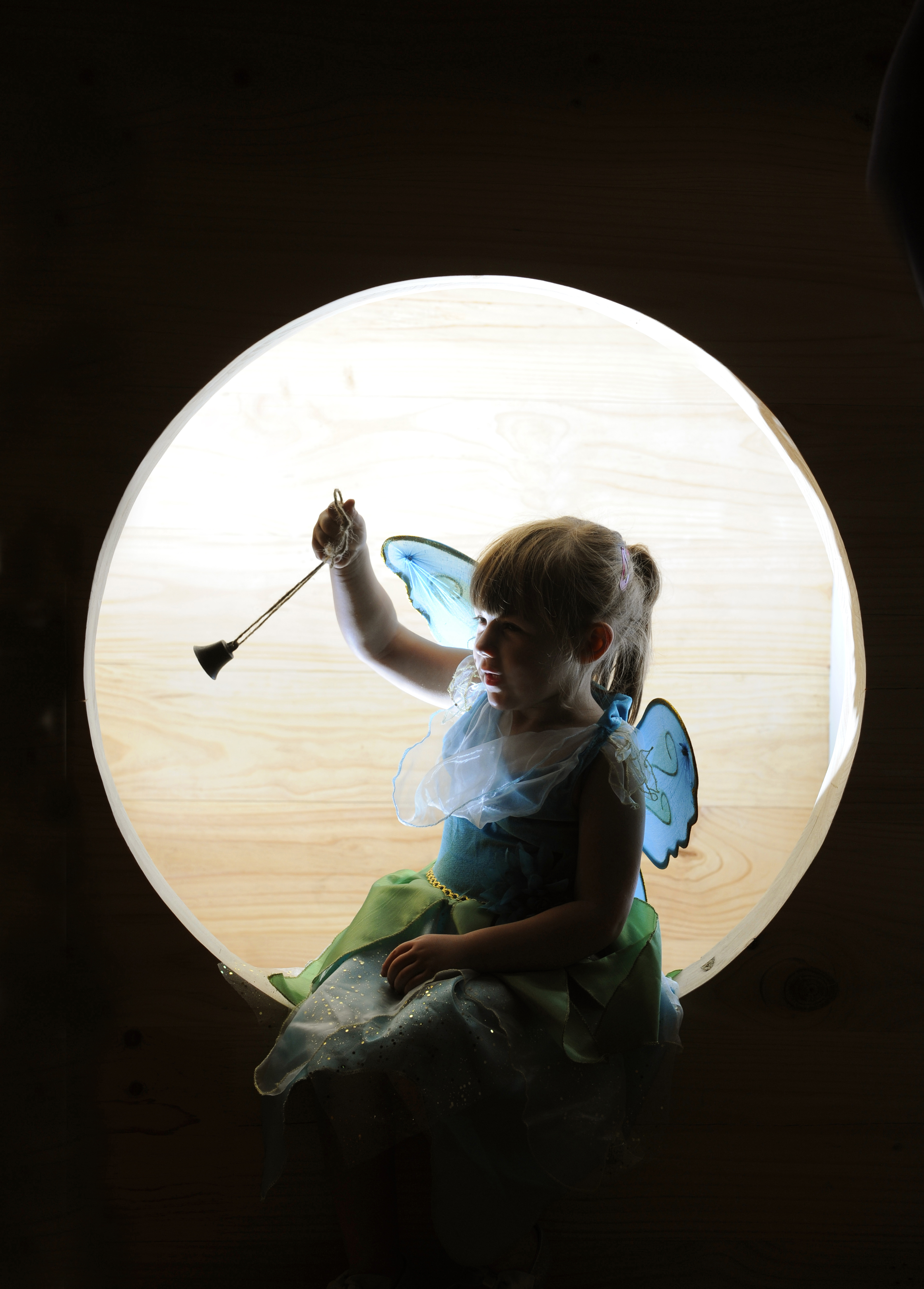 There are also plenty of comfortable spots where visitors can sit down and read from a collection spanning thousands of books which will soon provide a free, out-of-hours community library for local children.
In short, Moat Brae represents a new generation of Scottish visitor attraction; one spearheaded by passionate locals resolute in creating shared community spaces that preserve Scotland's endangered historic sites while also helping families to actively enrich their daily lives through art and literature. In Moat Brae's case, through the simple pleasure of a good book and the joy of imaginative play, both of which, most would agree, play an invaluable role in early childhood development and beyond.
Find out more about Moat Brae at VisitScotland.com
THE SCOTLAND OF JM BARRIE
Moat Brae is not the only place in Scotland connected with James Barrie which you can visit. The Angus-born writer spent his childhood in a modest, whitewashed cottage on Brechin Road in the small town of Kirriemuir.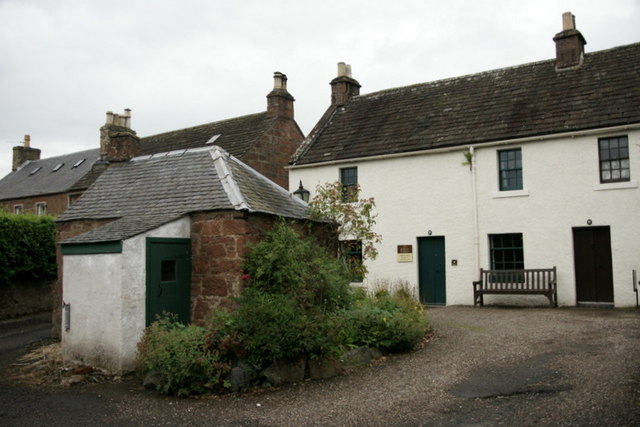 The son of a weaver, he lived with his seven brothers and sisters in two upstairs rooms, while his father worked downstairs. The washhouse in the yard served as Barrie's first theatre where he would entertain his siblings with his early plays.
Now a National Trust property, the building has been restored and now appears as it would have during Barrie's childhood. You can also visit the town's Camera Obscura which was gifted to the town by Barrie in in 1930.
Find our more about Scottish authors and literary attractions at VisitScotland.com
STORYTELLING SESSIONS
Scotland is proud of its storytellers and rightly so. Its storytelling tradition has its roots in the ancient Celtic role of the seanchaidh, a Gaelic word meaning 'bearer of old lore', during a time when the laws and history of the land weren't inscribed, but memorialised through epic poems recited in front an audience.
Over time the seanchaidh would evolve into the figure of the Bard, represented today by the 19th century poet and lyricist, Robert Burns. Here are a few ways can experience the art of Scottish storytelling – whatever your age.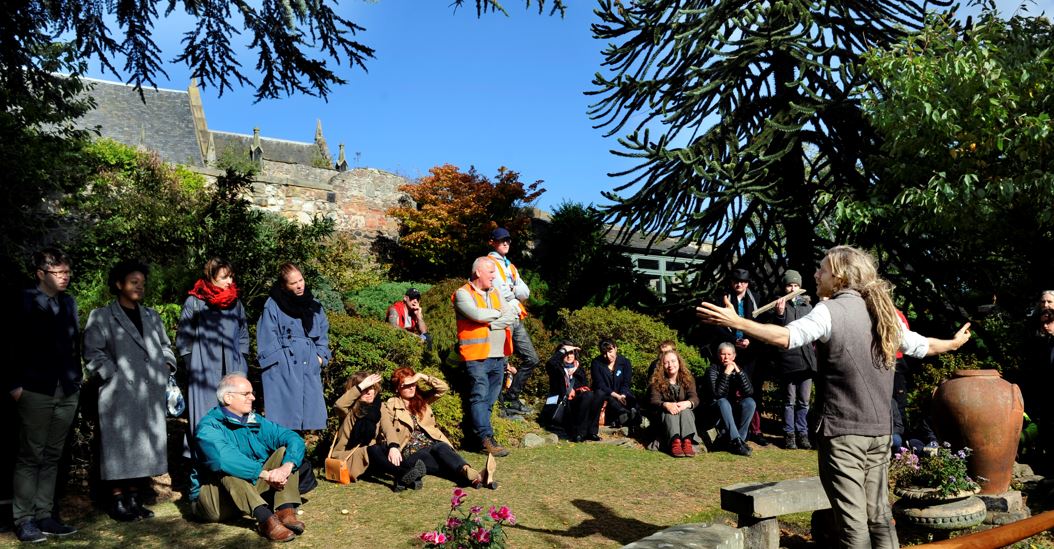 The Scottish Storytelling Centre, in Edinburgh, is a vibrant arts centre that boasts a year-round programme of live storytelling, poetry readings, drama, music, exhibitions, workshops, and many other family-friendly events and festivals.
The Orkney Folklore & Storytelling Centre is et in the heart of the UNESCO World Heritage Site, The Heart of Neolithic Orkney, the centre hosts an array of workshops and events which summon the mysterious legends and time-honoured songs of the Orcadian isles.
Few people know that many of Beatrix Potter's stories were inspired by the childhood holidays she spent with her family in Dunkeld, Perthshire. Part of the Birnam Arts Centre, it incorporates a delightful vintage play area for kids, while the centre's year-round events programme features storytelling, theatre, comedy, and more.