In 2009, Scotland celebrated its first themed year – the Year of Homecoming – encouraging Scots and Scots-at-heart to come to Scotland and spend time enjoying all it has to offer. In recognition of its success, a string of themed years has continued to build on this, spotlighting some of Scotland's greatest assets. Over the last nine years, we've showcased everything from food and drink to architecture, our natural beauty and our creativity.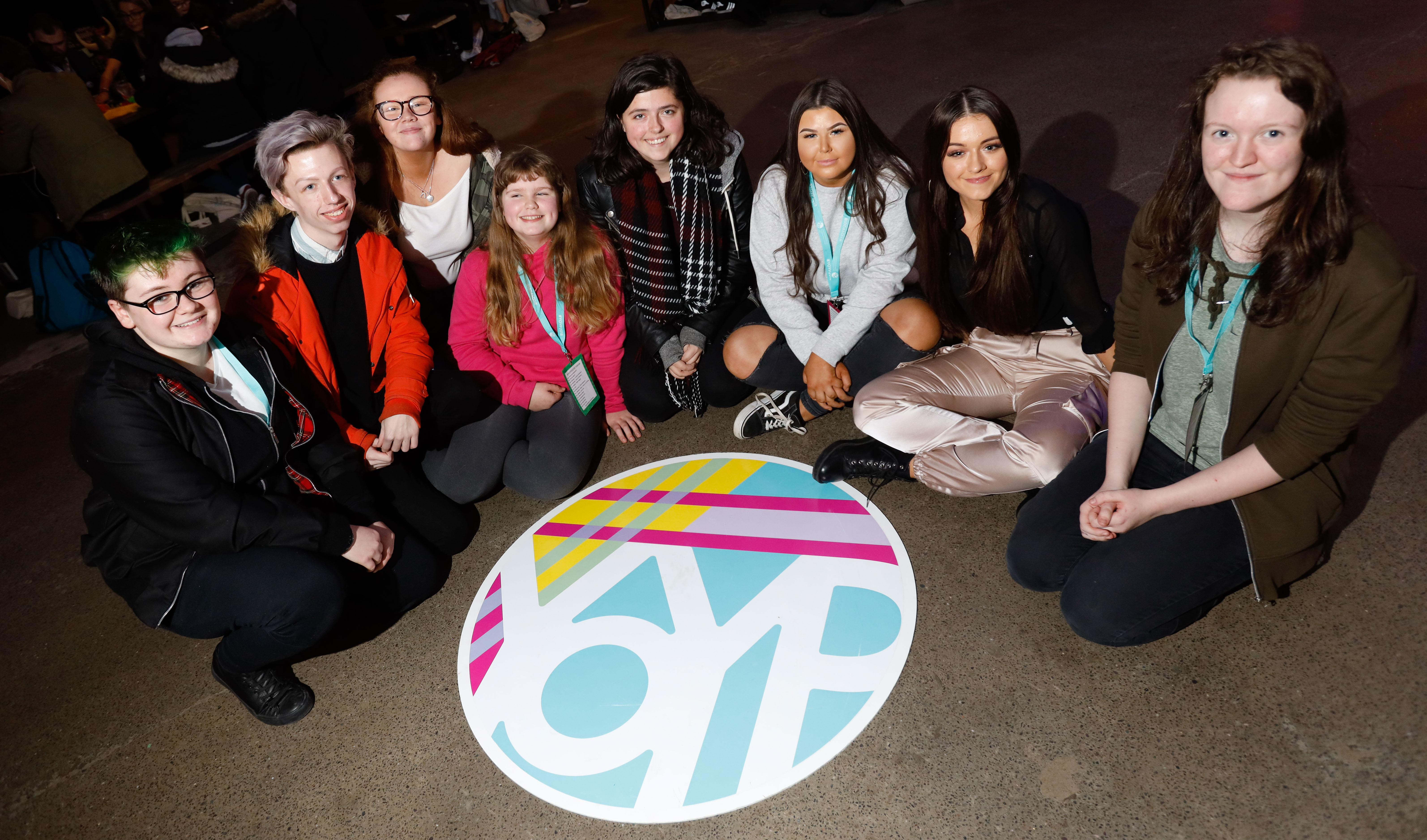 For 2018, Scotland made the unprecedented decision to focus its themed year on its youth by creating the Year of Young People. The Year was designed to shine a light on the fantastic contributions young people make to Scotland. Its aim: to inspire all of Scotland, and the world through its young people, celebrating their achievements and creating new opportunities for them to shine locally, nationally and globally.
Amazingly, this is the first time that any country has ever dedicated an entire year to young people. Not only were they the focus, they also played a fundamental part in every single step of the process, from the planning right through to the execution – they even helped design the logo!
Scotland's Year of Young People has been an extraordinary success, gaining acclaim far beyond our own shores. Although there were countless incredible events that took place throughout the year, we singled out a few, to give you a little snapshot of this amazing project.
A right royal reception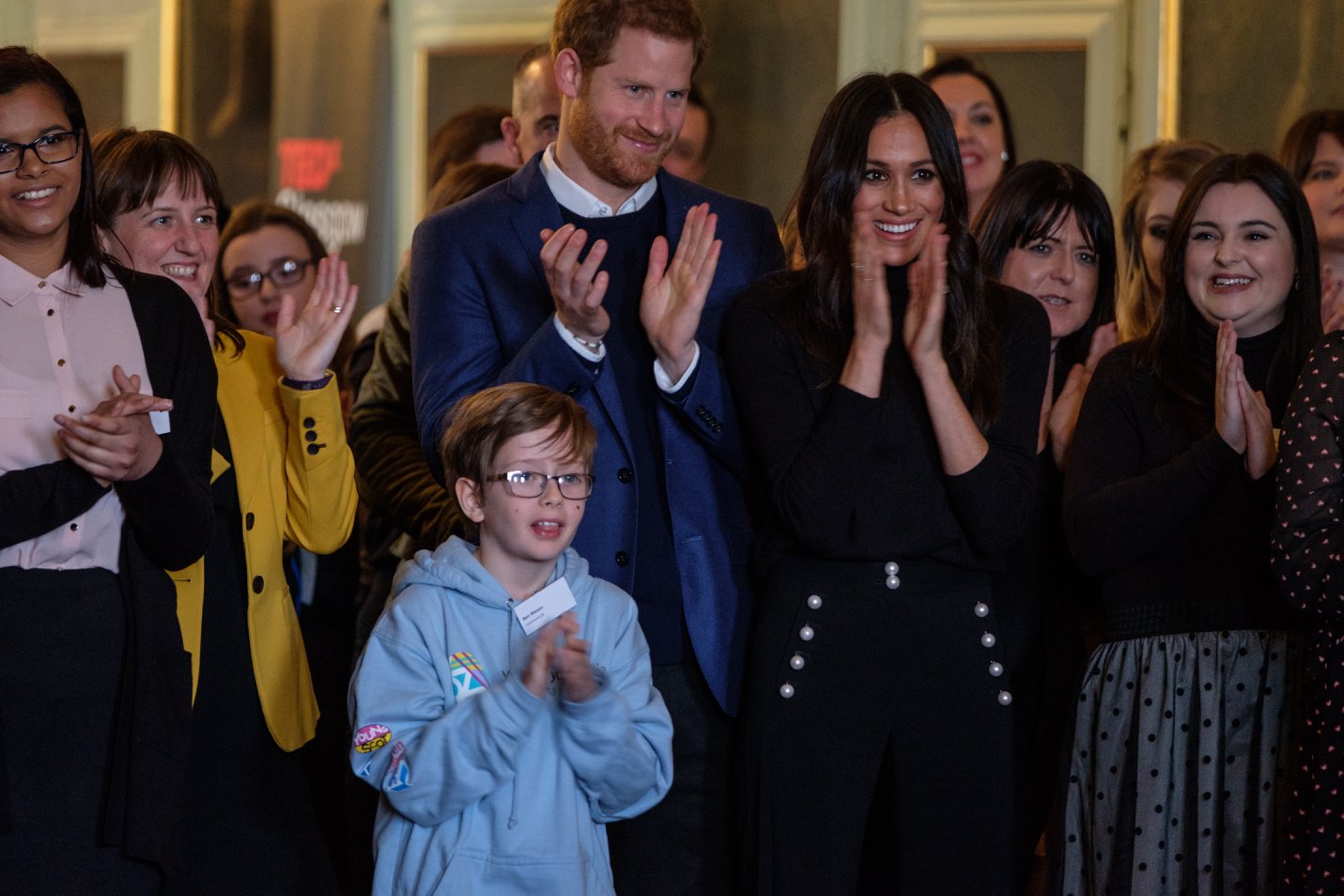 The year started in impressive fashion, with young people being the focus of HRH Prince Harry and Meghan Markle's first official visit to Scotland. Around 50 young people, aged 8 to 26 represented their peers at Holyrood Palace, making sure the royal couple's trip was one that they were sure to remember.
Over the course of the day, there were performances from youth groups, including some impressive slam poetry from pupils from Port High School. On top of that, aspiring gymnast, Fraser Lynes, quite literally gave a flipping good performance of his impressive skills. The couple also met some of the young people playing an important role in influencing policy and decision making across YoYP's six themes: education, health and wellbeing, enterprise and regeneration, culture, participation and equality and discrimination.
Urban games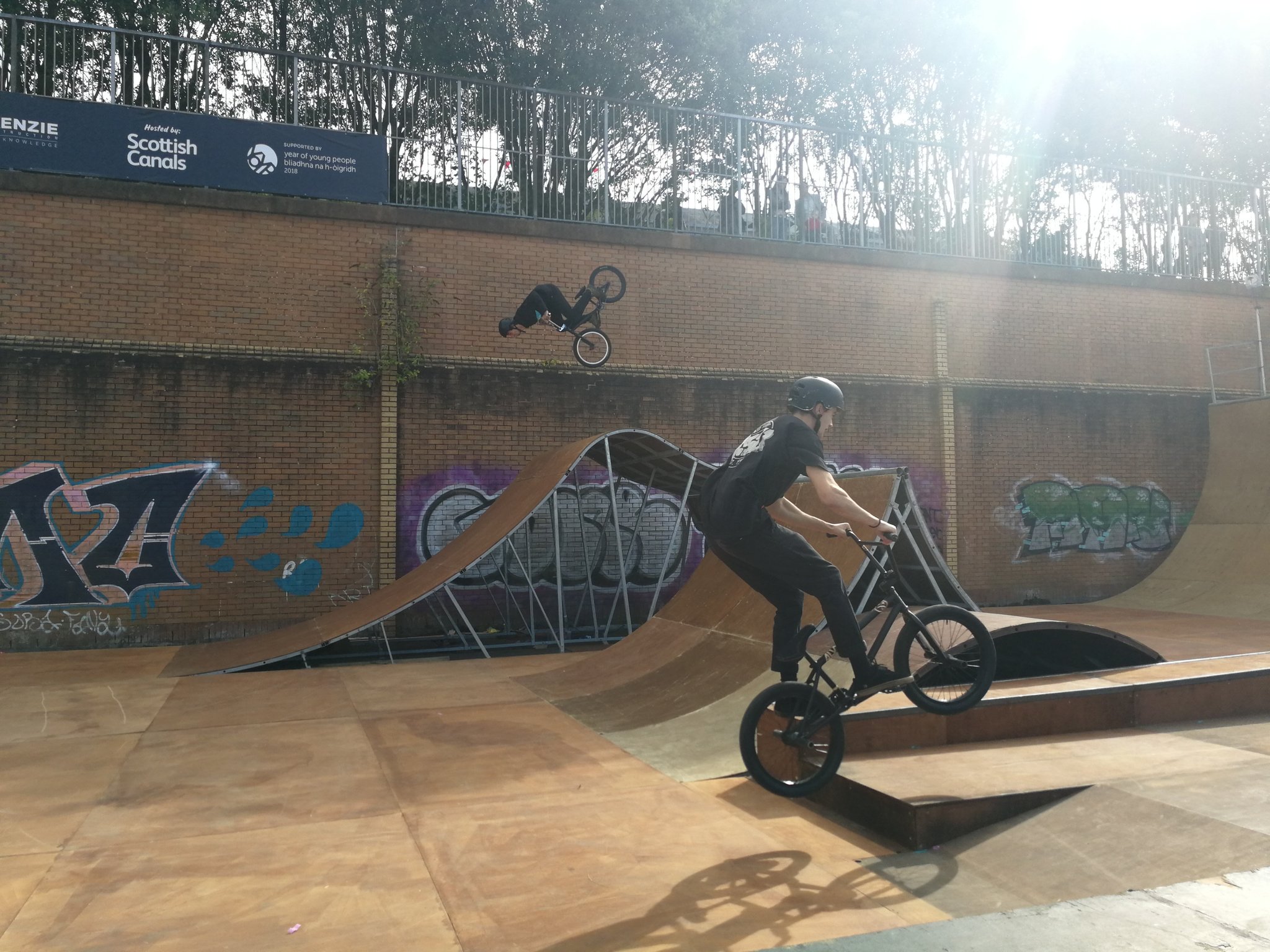 August saw Scotland's young people take centre stage at the Youth Urban Games in Glasgow. The Games are one of Scotland's major sporting events and are designed and delivered by the country's young people. The event is completely free to attend and attracts thousands of spectators, not only from Scotland, but further afield too.
Set on the banks of the beautiful Forth & Clyde Canal, the event featured more than 100 participants. Over the course of the day, everyone was treated to an opening ceremony, parkour, skateboard and BMX competitions. On top of that, there were also public try-out sessions, a street food and cultural hub, and complimentary canal-based activities such as canoeing and stand-up paddle boarding.
Questioning the big boss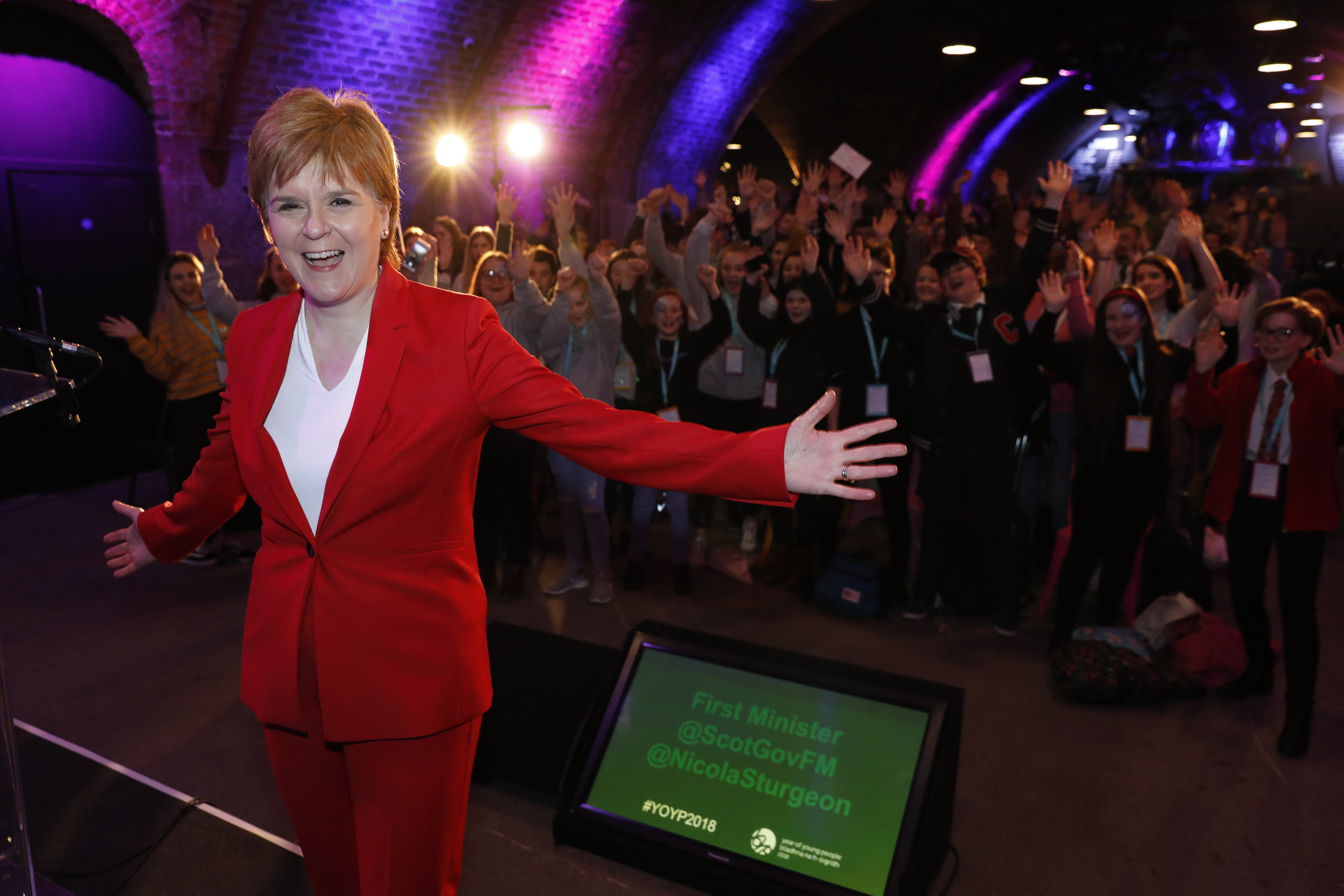 It was in September that the first-ever First Minister's Question Time took place in the city of Glasgow. Scotland's First Minister, Nicola Sturgeon, was placed in the hot seat, surrounded by 100 young people, where she faced a different kind of grilling from the one she is used to in parliament.
Among the topics, she was asked about everything from access for young people to mental health services, to a second referendum on Brexit, and improving support for care-experienced young people. Nestled in between these more serious topics, the youngsters were also given an all-access glimpse into the First Minister's personal life. These light-hearted moments included her favourite animal – cat; which reality TV show she would appear on – Dancing on Ice; and was she any good at baking – definitely not!
Out of this world experience
It's not every day that you get to meet an actual astronaut, but a group of young people got just that opportunity when NASA's Douglas "Wheels" Wheelock paid a visit to Scotland. He was here as part of Scottish Enterprise's Chairman's Challenge, a unique event that encourages youngsters to become entrepreneurs and bring their innovative ideas to life.
Scotland's businesses and people have been at the forefront of finding sustainable solutions to some of the world's major challenges. Our history of inventiveness includes MRI, Dolly the sheep, TV and the telephone, and we are in the global vanguard of renewable energy solutions. The Chairman's Challenge is designed to ensure that this impressive legacy of innovation continues for many more years to come.
Sleeping out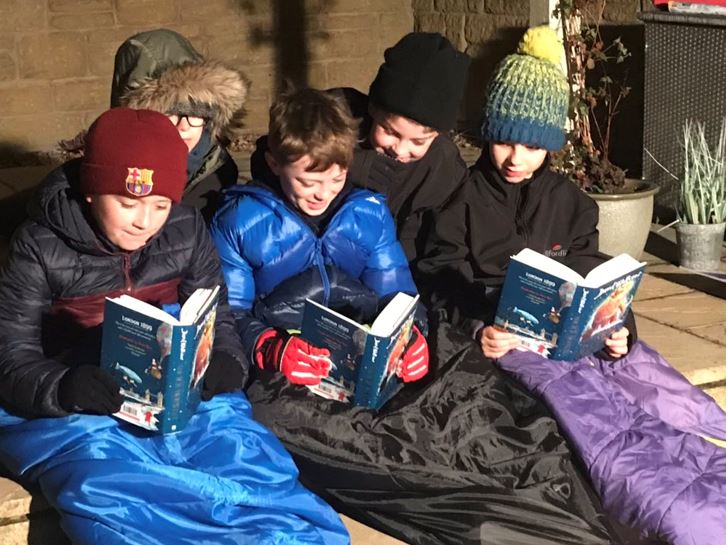 Over the last two years, Social Bite's amazing Sleep in the Park initiative has raised more than £7 million to help end homelessness in Scotland. Social Bite are a Scottish social enterprise that was founded by Josh Littlejohn. Starting with a sandwich shop in the heart of Scotland's capital city, Edinburgh, the company now has five shops across the country, distributing over 100,000 items of food and hot drinks every single year.
In November of this year, in advance of the second Sleep in the Park event, more than 5,000 of Scotland's young people took part in the 'Wee Sleep Out'. They all got out of their beds, and out of their comfort zones, sleeping in back gardens, community centres and school gyms. To date, these incredible youngsters have raised more than £65,000 towards the Sleep in the Park total.
Creating a lasting voice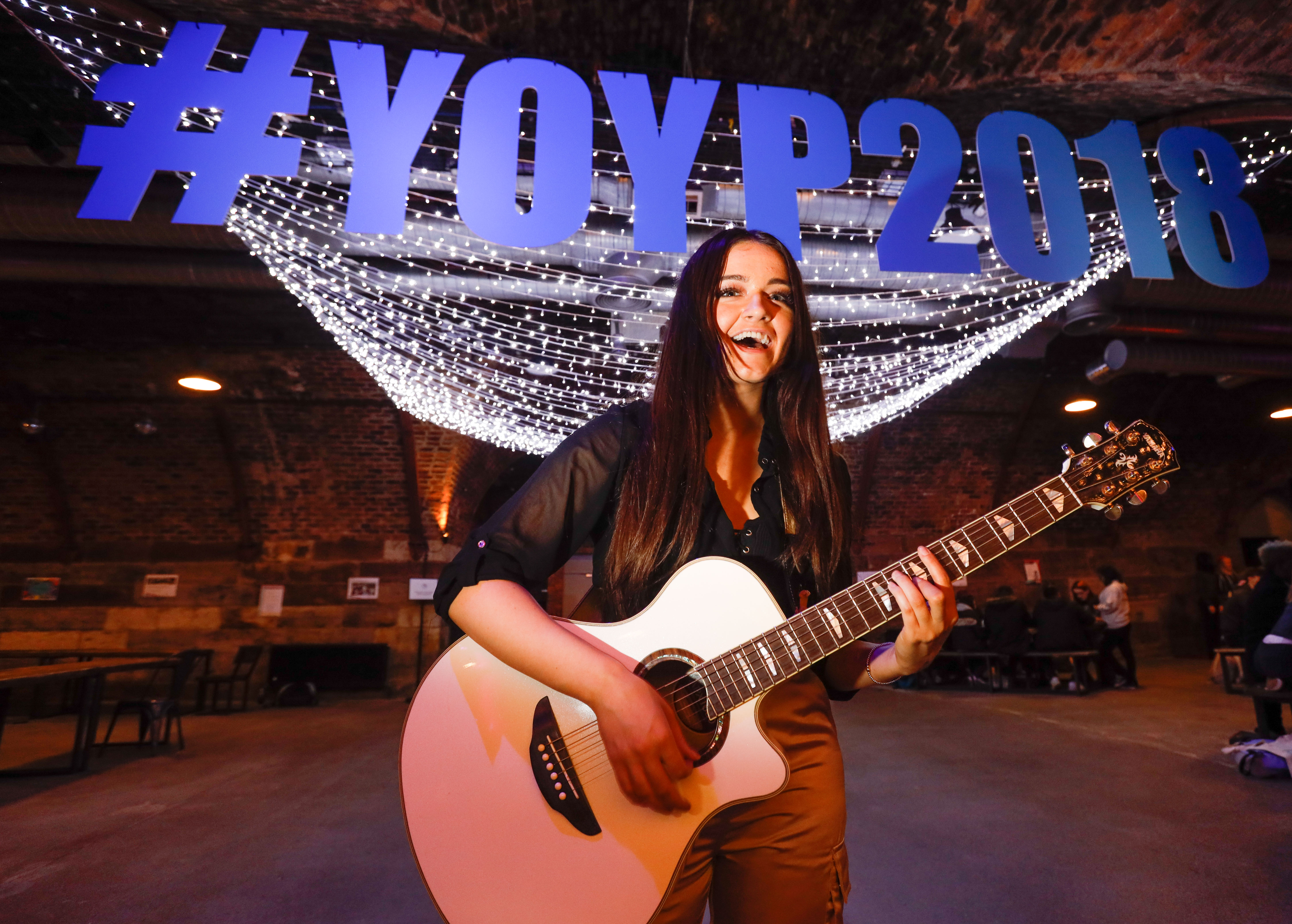 One of the final events of the year, which took place in December, was the #YoYP Voices Event. This saw 200 young people come together from all over the country to learn how to use their voices beyond 2018. The event included inspirational speakers Suhit Amin, Stefan Hoggan and Emily Middlemas, who also performed for the attendees.
The day was also filled with workshops from YOYP Ambassadors, who shared their experiences of the year. Included were workshops around co-design and volunteering in the future, anxiety and online influencing and learning how to become a young entrepreneur.
Although Scotland's Year of Young People officially comes to an end in the New Year, its impact will live far longer than this. Over the course of the last 12 months, young people have been given the opportunity to shine, and they have grabbed this with both hands. We look forward to watching the lasting effects of this momentous themed year.