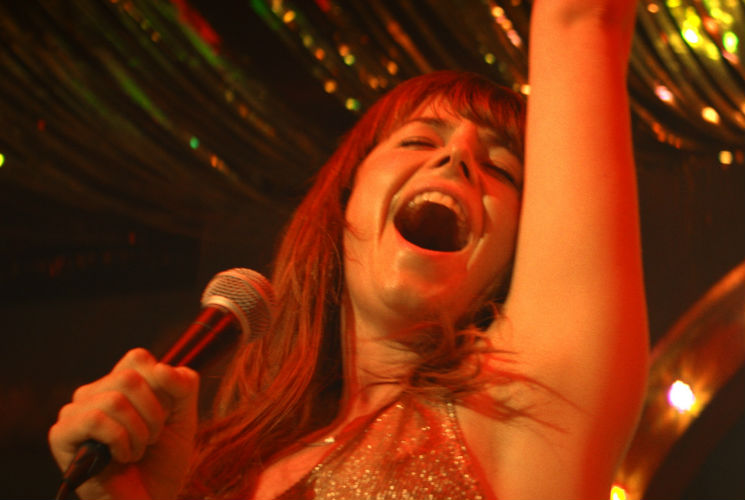 The new Broadcast Content Fund, open to Scotland-based production companies, will award between £10,000-£500,000 to create distinctive high-quality projects for TV, digital and streaming platforms that promote our culture, creativity and diversity to the world.
Complementing the production fund, a new dedicated partnership, Screen Scotland, will also be launched to deliver enhanced support for all aspects of production in Scotland.
Screen Scotland is a joint initiative between Creative Scotland, Highlands and Islands Enterprise, Skills Development Scotland, Scottish Enterprise and the Scottish Funding Council, with £20 million in funding from Scottish Government and the National Lottery.
Big ambitions
Isabel Davies, the British Film Institute's current head of international, will join Screen Scotland as a director in September. Screen Scotland also recently announced a £600k fund to support film festivals.
Robert Wilson, Chair of Creative Scotland said: "I'm enormously proud to be announcing this significant moment in the development of Scotland's screen sector.

"Building on the sector's achievements to date, these latest announcements deliver further on the promise to increase funding, build stronger relationships at home, in the wider UK and internationally, and increase capacity."
Record-breaking year
The new announcements follow a record-breaking year for film and television production in Scotland. In 2017, spending reached £95 million – the highest since records began – and a £26 million increase on 2016. Spending in the sector has surged by more than 300% over the past decade.
Alongside international hits such as Outlander, Scotland also provides locations, and production know-how for Avengers: Infinity War, Netflix's Robert the Bruce biopic Outlaw King – which will open next month's Toronto International Film Festival; and the latest big screen retelling the life and death of Mary Queen of Scots.
Other major productions shot in Scotland last year include; Patrick Melrose, The Cry, The Victim, Tell It to The Bees, Freedom Fields, Keepers, Aquarela, Wild Rose, Ordeal by Innocence, We Don't Talk About Love, Anna And the Apocalypse, Beats, Only You, and The Party's Just Beginning.
Homegrown talent
As well as attracting more international productions, Screen Scotland aims to develop and retain behind the camera talent in Scotland. With our universities already producing a stream of work-ready graduates, incoming productions have a wealth of local talent to choose from.
Fiona Hyslop, Cabinet Secretary for Culture, said: "I'm delighted to welcome Screen Scotland, a vital component in our wider vision for Scotland's screen sector. It aims to attract, retain and develop talent and businesses here. Scotland has the talent and the opportunity to grow its TV sector and the job of Screen Scotland is to make sure we seize the moment."
Some regions are already seeing those benefits. By February this year, Highland Council's film unit had received 200 filming enquiries – a new record – with the figure already 19% ahead of the previous financial year.
Big screen boost
Filming in Scotland also boosts the wider economy. Film and TV productions and, increasingly, shoots for new media including online and gaming, are a significant contributor to the Scottish economy. During a shoot, local businesses benefit from cast and crew spending on services such as accommodation and catering.
Research by VisitScotland shows that in key overseas markets as many as 16% of visitors were influenced to come to Scotland after seeing the country on screen.
Traditionally famed for our wild and dramatic landscapes, Scotland's cities also prove attractive to film-makers, either 'playing' themselves, or doubling for more expensive locations.
With a wealth of native production talent, dedicated studio spaces, with more in the pipeline, and a history of telling great stories, Scotland is ideally placed to play a starring role in forthcoming productions.