Every year, an amazing range of cultural, educational and arts events are put together across the country. With everything from film screenings and debates to parties and ceilidhs, you're sure to find something to suit every taste during these fun and exciting festivities. LGBT History Month also gives us an excellent chance to recognise the many amazing things that LGBT people and communities have achieved in Scotland and around the world.
Joining with Scotland's Year of Young People
The theme for this year's event is 'When We Were Young' which has been chosen to tie in with Scotland's Year of Young People 2018. Year of Young People 2018 is a year-long celebration of Scotland's youth and is the first of its kind anywhere in the world. It's hoped that this theme will serve as an excellent jumping-off point for LGBT History Month event organisers to get their creative juices flowing.
The great thing about the 'When We Were Young' theme is that it has such a wide-ranging interpretation that can conjures up a whole host of events and ideas. Whether it's looking at other generations of LGBT people, tracing how experiences have changed over time in the LGBT community, or just bringing together the young and the young-at-heart to celebrate the ways that Scotland has changed.
Why February?
LGBT History Month is celebrated around the world, but the UK is the only country that celebrates it in February. Throughout the rest of Europe, the USA and South America, each country has their own special reason for choosing their month. For example, the USA celebrates LGBT History Month in October each year, to coincide with their 'National Coming Out Day' on 11 October.
In the UK, February was specifically chosen to correspond with the abolition of 'Section 28', a law that discriminated against the LGBT community. This law was repealed throughout the rest of the UK in 2003, but the Scottish Government actually repealed it three years earlier, in 2000. It was in fact one of the very first pieces of legislation enacted by the then newly formed Scottish Parliament.
Since then, LGBT rights in Scotland have evolved extensively and we're proud to say that we're now one of the most progressive countries in the world. Today, Scotland has a buzzing LGBT scene and while you'll be welcomed pretty much anywhere, we also have a huge range of bars, restaurants and clubs that cater specifically for the LGBT scene in most of Scotland's larger cities.
The history of…History Month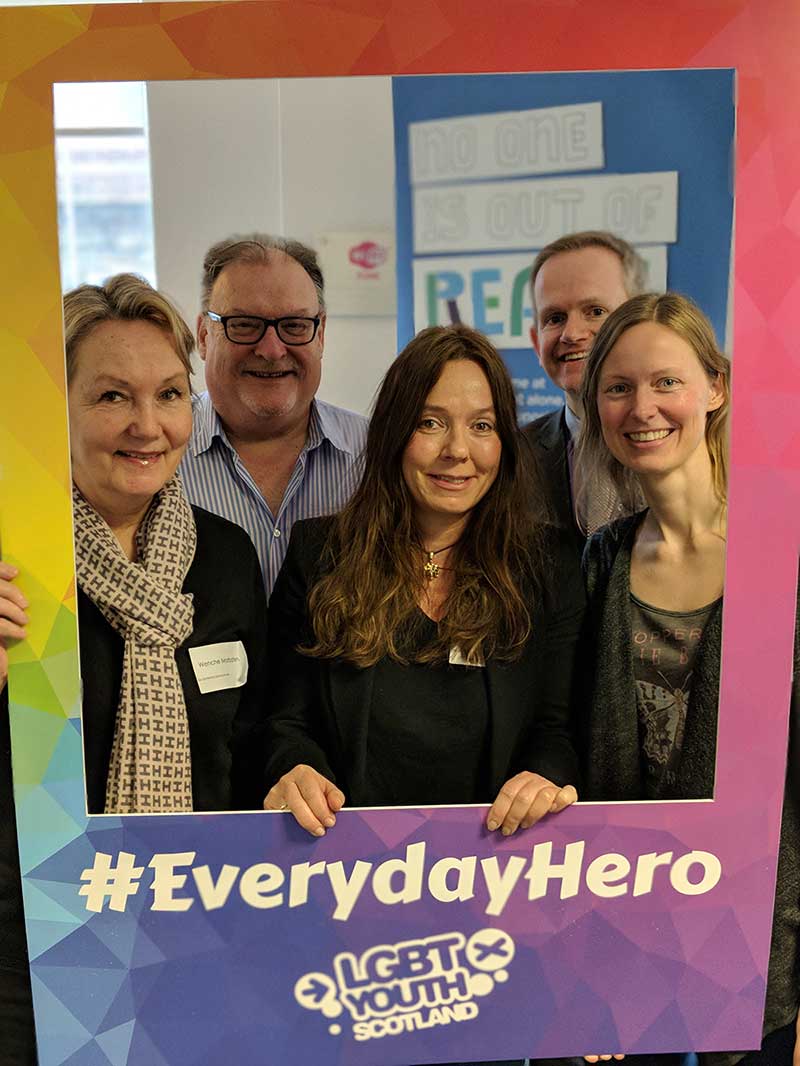 LGBT History Month has been celebrated since 2005 and has grown steadily since then, increasing its scope and range. In 2007, the Scottish Government provided funding to LGBT Youth Scotland in a bid to bring LGBT History Month into the wider community, including into schools and youth groups. Since then, LGBT Youth Scotland has delivered the History Month each year, and does an amazing job helping put the programme together.
LGBT Youth Scotland is a voluntary organisation that's dedicated to ensuring young LGBT people in Scotland (aged 12 - 26) are included in the life of Scotland. Their vision is for every LGBT young person to have a safe and supportive upbringing, better health and wellbeing and a chance to reach their full potential. Simply put, LGBT Youth Scotland are focused on making Scotland the best place in the world for lesbian, gay, bisexual, transgender and intersex people.
Scotland leading the way
You may not know this, but Scotland is actually already a world-leading country in a number of LGBT areas. Scotland's capital city, Edinburgh was recently named as one of the most LGBT-friendly cities in the world. The survey included questions ranging from the dating scene and nightlife right through to safety and LGBT rights and engaged with tens of thousands of people, with Edinburgh securing one of the top spots.
As well as this, the Rainbow Europe Index voted Scotland as the best country in Europe for LGBT equality and human rights in both 2015 and 2016, with us finishing a close second, behind Malta, in 2017. Also, in the world of politics, three of Scotland's six political party leaders are openly LGBT, emphasising Scotland's acceptance of the LGBT community and how integral they are to our country.
LGBT History Month is a hugely inclusive experience and everyone is welcomed to take part in the events, LGBT and non-LGBT people alike. The month is also a great opportunity for local authorities, businesses and other organisations to really show their support for the LGBT community.
Whether you want to get involved and run your own event, or just find out what is going on around the country, they have a dedicated website to provide you with all the information that you need.