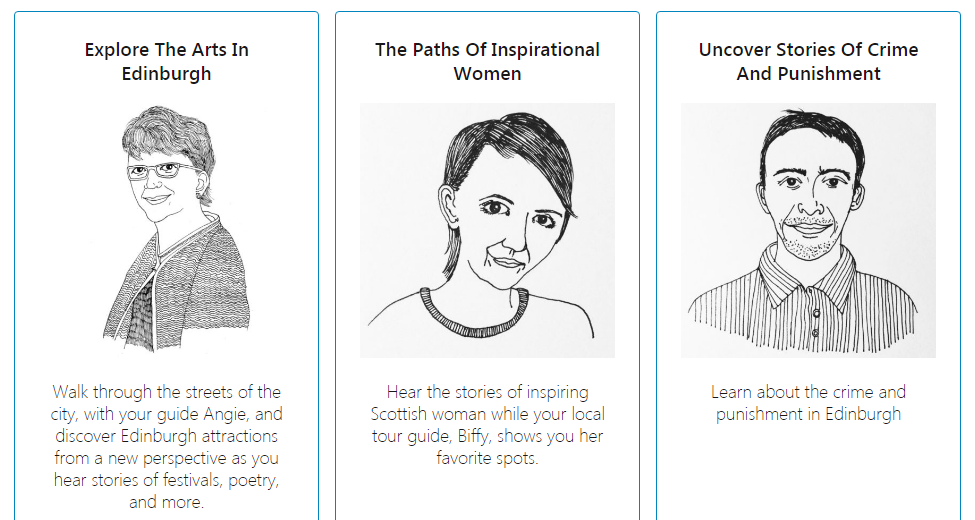 Invisible Edinburgh offer friendly walking tours of Edinburgh with an experienced tour guide – all of whom have been affected by homelessness. The guides live and breathe the city and can all offer their own personal insight into Edinburgh's past, present and future.
Founder Zakia Moulaoui said: "at Invisible Edinburgh we don't believe in labels or stereotypes. We want to show that everyone has great potential – this is a fact reflected in our tour guides."
Hear from the tour guides about their journey:
There are currently three tour guides offering different tours that showcase various aspects of the city. Biffy's tour is based on Powerful Women of Edinburgh, Sonny's focuses on Crimes and Punishment and Angie's highlights Edinburgh as the city of Festivals.