When you see the plans on paper, your heart almost skips a beat. Its sheer scale, potential and ambition signal a very positive and exciting commitment to Scotland and to transforming the traditional workplace. Barclays could have chosen anywhere to open its world-class campus, but they selected Glasgow.
Not only will Barclays double its workforce from 2500 to 5000, the new Barclays Glasgow Campus at Tradeston will play a pivotal role in the company's long-term strategic priorities. It will also deepen Barclays' close ties with local communities and academic institutions to attract and retain the very best talent. Head of Barclays Scotland, Scott Stewart, says:
"Barclays global business traces its roots to Scotsman James Barclay, and harnessing Scotland's commitment to innovation and access to world-class talent has played a critical role in our decision to build our new home in Glasgow. We will continue to grow our talented workforce and drive excellence for our customers, clients and the local community in Scotland."
Barclays considered Scotland's infrastructure, in terms of transport, universities and government agencies as a major drawcard for it to build its business here. And this is supported by a £12.75m grant provided by Scottish Enterprise.
Opening in 2021, the Barclays Glasgow Campus at Tradeston, next to the River Clyde is expected to significantly regenerate the area, which is only five minutes walk from the city centre.
Talent helps power Barclays' business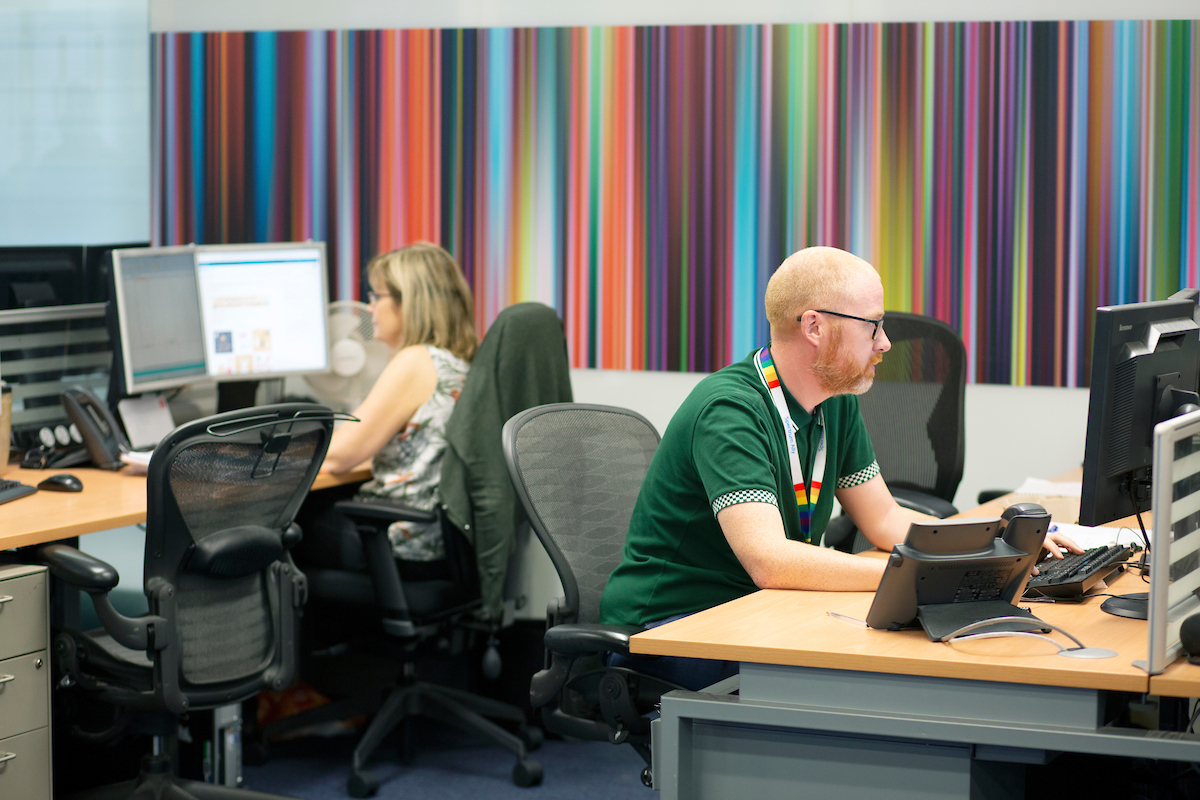 Scottish universities, their graduates and the academic system are highly regarded, and this was a critical element in the decision-making to grow its business in Scotland. In Glasgow alone, there are five world class universities that have been here for hundreds of years.
Complementing the company's plans and employment opportunities, Scott extols the virtues of Scotland's great work/life balance – reflecting its status as being the UK's 'happiest' location, according to an Office for National Statistic survey. He explained:
"When I've been lucky enough to travel around the world and I tell people I'm a Scotsman, they always talk about their experiences of a warm welcome, outstanding history, of culture, the scenery, the golf and, who could forget, our wonderful whisky!"
Barclays lives and breathes Scotland Is Now values
Scotland has a proud tradition of innovation which has changed the world. Barclays embodies innovation, for example by creating its Eagle labs across Scotland. The labs provide an environment for entrepreneurs to use cutting edge equipment, working with other entrepreneurs to help grow their businesses and help their community. Summing up, Scott said:
"Scotland is a fantastic place for people to live and work. Whether it is a love of music, the outdoors, architecture, or the delicious cuisine, there is something for everyone in Scotland. The Glasgow saying – 'People make Glasgow' is so true, and it is reflected in the warm welcome that awaits anyone who comes to Scotland."
Discover more about growing your business in Scotland on SDI