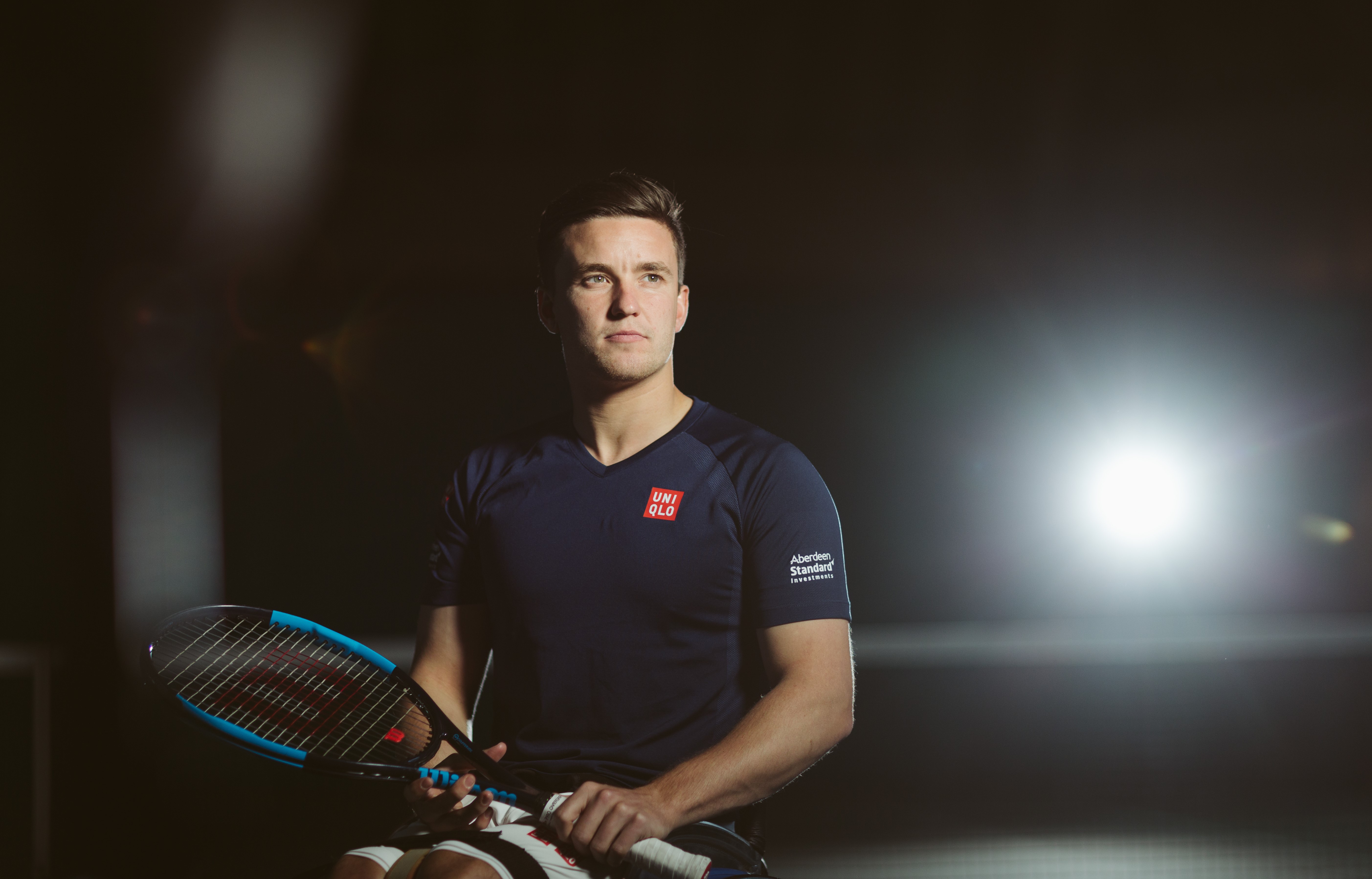 Gordon Reid may not be the first name you conjure up when you think of Scottish tennis stars, but that should really change. He's won more major titles than both Murray brothers – combined – and also has a Paralympic gold medal hanging in his trophy case. More amazingly, after being diagnosed with a rare neurological condition, he's done all this from a wheelchair.
Gordon was born on 2 October 1991 in the town of Alexandria on Scotland's west coast. He began playing tennis at six years old, becoming a talented junior tennis player. However, at the age of 12 his world was turned upside down.
It was a Friday night when Gordon went to get up and felt his legs give way underneath him. He was later diagnosed with Transverse Myelitis – a rare neurological condition that affects the spinal cord. It left Gordon without the use of his legs, and wondering if he would ever be able to pick up a tennis racquet again.
However, in an incredible story of courage, determination and overcoming adversity, Gordon refused to let his condition signal the end of his tennis dreams. Instead he has catapulted himself from small town Scotland onto the global stage, becoming one of the biggest names in wheelchair tennis.
Gordon began playing wheelchair tennis soon after his diagnosis, using the sport as a motivator and finding comfort in it when he felt at his lowest. Incredibly, he won his first wheelchair tennis tournament just six weeks after leaving hospital.
By 2007, at the age of just 16 and only three years on from his diagnosis, Gordon was already making waves, becoming the youngest ever Singles National Champion in the same year that he was part of Great Britain's winning junior team at the World Team Cup.
Since turning pro in 2010, he's maintained an impressive climb up the world rankings. In 2015, he won the first two of his nine grand slam titles, triumphing in the French Open and US Open doubles tournaments. But it was 2016 where he really took off, achieving a number of incredible accolades.
In January of 2016 he won his first singles grand slam title at the Australian Open, adding his third doubles grand slam title a few months later at the French Open. From there, Gordon won the inaugural Wimbledon singles wheelchair championships, his second singles grand slam, as well as winning the doubles title – both in the space of 24 hours!
His success saw him become the world's number one player, and he headed into Rio's 2016 Paralympic where he went on to claim the gold medal in the singles tournament, as well as silver in the doubles.
More success beckoned for Gordon in 2017 as he won another two doubles grand slam titles, at Wimbledon and the US Open.
Despite the difficult time that Gordon went through in his youth, he has shown incredible determination to keep pushing himself. His amazing journey from the hospital bed to the top of the world is a truly inspiring story and a real indication that dreams can be achieved, no matter how difficult they may seem.
Q&A with Gordon
1. Can you tell us a bit about your journey to wheelchair tennis?
I contracted a neurological condition, Transverse Myelitis, at the age of 12. This left me initially paralysed and needing to use a wheelchair for sport long term. I had never heard of wheelchair tennis before trying it myself.
2. World number one, multiple grand slam champion and Paralympic gold – what motivates you to keep going?
Right now I'm really motivated by seeing improvements in my game. I think when I enjoy my time on a tennis court is when I produce my best tennis.
3. How was growing up in Scotland, and how were the support structures around you?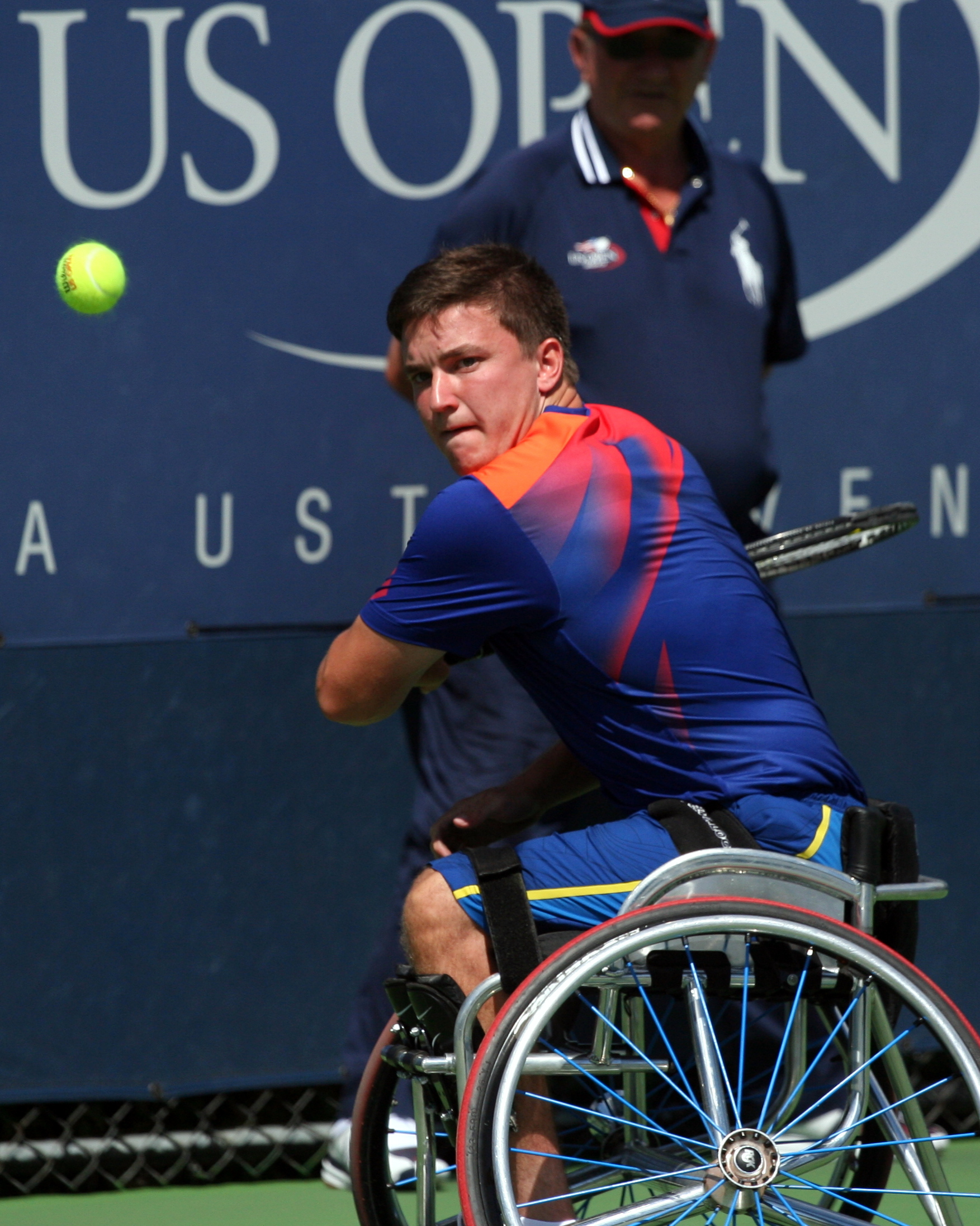 It was difficult at first, having to adapt everything in my life. Luckily I had great support and facilities at my school, Hermitage Academy, so school life didn't change much.
4. Do you think Scotland is a good place to grow up?
I think it's a great place to grow up – despite the weather sometimes!
5. What is your proudest achievement?
That would have to be winning the gold at the Paralympics in Rio 2016. It was a special moment for me, playing some of my best tennis to win it.
6. Do you think Scotland has a strong sense of determination, and has that helped you achieve your goals?
I think determination is a trait that many Scots possess and it is very useful one to have if you want to succeed in the world of sport.
7. What is it that drew you to tennis?
My family played tennis so that's how I first got involved in the sport. I fell in love with the skill involved.
8. How would you describe Scottish people to someone that didn't know Scotland, or hadn't been here before?
I think Scottish people are friendly, welcoming, genuine, have a great sense of humour and don't take themselves too seriously.
9. Your journey is incredibly inspirational, what piece of advice would you give to others?
I would say that you're probably stronger than you think you are! And that when times get tough you can surprise yourself with what you're capable of if you don't give up.