Q&A with Gordon
1. Can you tell us a bit about your journey to wheelchair tennis?
I contracted a neurological condition, Transverse Myelitis, at the age of 12. This left me initially paralysed and needing to use a wheelchair for sport long term. I had never heard of wheelchair tennis before trying it myself.
2. World number one, multiple grand slam champion and Paralympic gold – what motivates you to keep going?
Right now I'm really motivated by seeing improvements in my game. I think when I enjoy my time on a tennis court is when I produce my best tennis.
3. How was growing up in Scotland, and how were the support structures around you?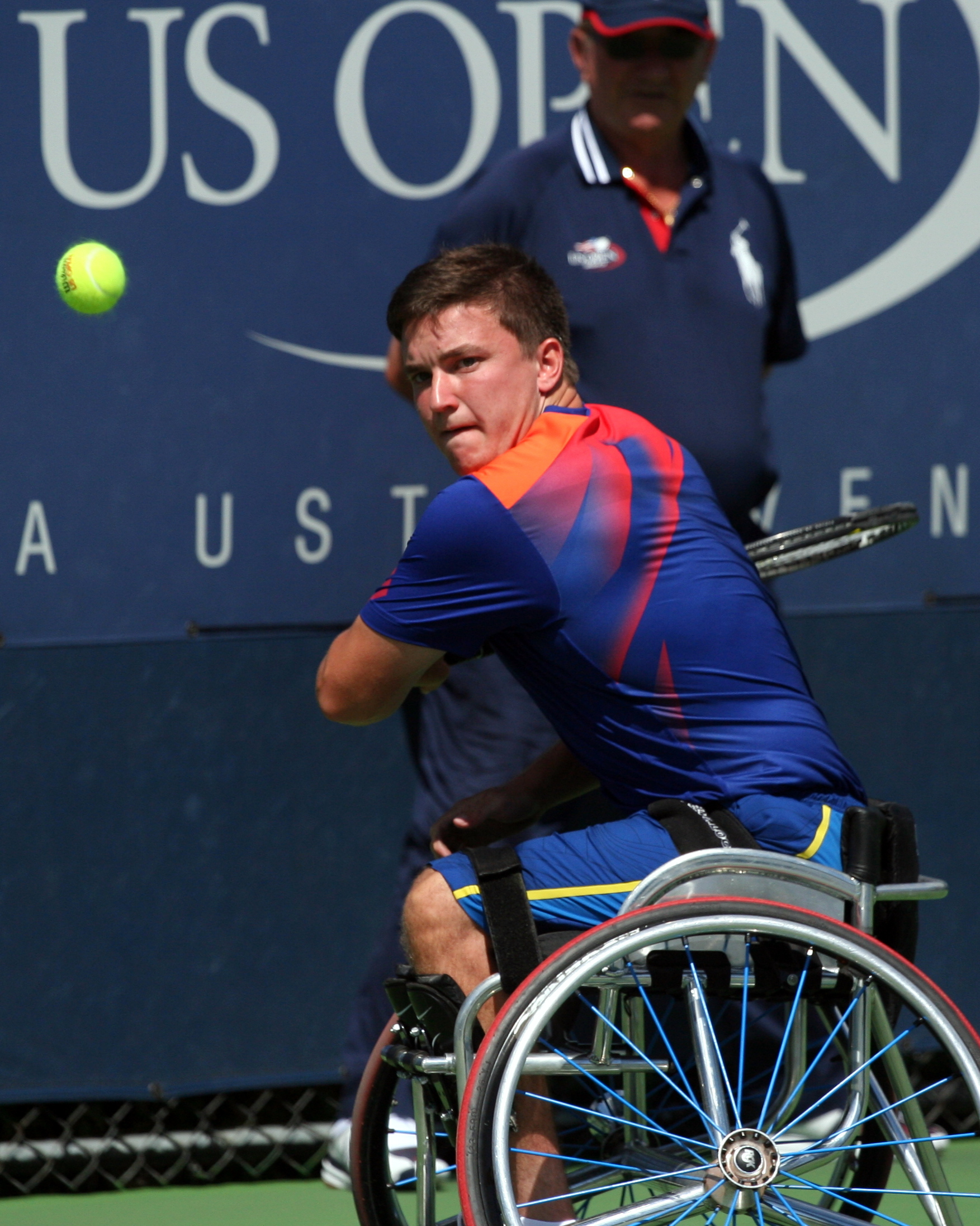 It was difficult at first, having to adapt everything in my life. Luckily I had great support and facilities at my school, Hermitage Academy, so school life didn't change much.
4. Do you think Scotland is a good place to grow up?
I think it's a great place to grow up – despite the weather sometimes!
5. What is your proudest achievement?
That would have to be winning the gold at the Paralympics in Rio 2016. It was a special moment for me, playing some of my best tennis to win it.
6. Do you think Scotland has a strong sense of determination, and has that helped you achieve your goals?
I think determination is a trait that many Scots possess and it is very useful one to have if you want to succeed in the world of sport.
7. What is it that drew you to tennis?
My family played tennis so that's how I first got involved in the sport. I fell in love with the skill involved.
8. How would you describe Scottish people to someone that didn't know Scotland, or hadn't been here before?
I think Scottish people are friendly, welcoming, genuine, have a great sense of humour and don't take themselves too seriously.
9. Your journey is incredibly inspirational, what piece of advice would you give to others?
I would say that you're probably stronger than you think you are! And that when times get tough you can surprise yourself with what you're capable of if you don't give up.