In 2015, First Minister Nicola Sturgeon pledged that Scotland would lead the way to deliver a more equal, more just world. In signing Scotland up to the Sustainable Development Goals - also known as the SDGs or the Global Goals - the Scottish Government made a bold statement of intent not just to the people of Scotland but to the world.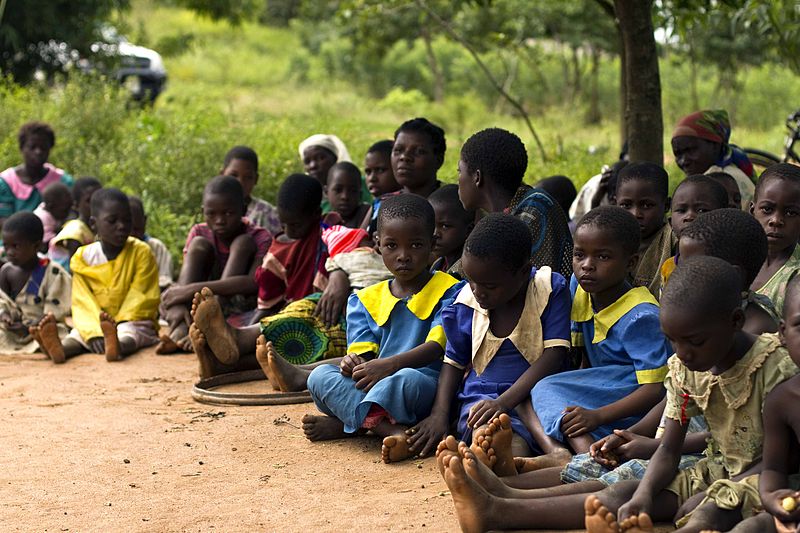 From dental training projects in Malawi, to the pan-African Mary's Meals school feeding scheme, to the Girls Gotta Run sport and education projects in Ethiopia, many Scots - individuals, professional associations, universities and charities - are already doing their bit to ensure the next generation of young Africans have a head start in terms of health, education, and empowerment.
Keen to get a better look at some of the work being done, we spoke to two health professionals on the frontline of this international development. Jean Ngoie is Head of Instrumentation and Clinical Engineering at NHS Tayside, in Dundee and is helping to train biomedical engineers in developing countries. Professor Jeremy Bagg is Head of the Dental School at the University of Glasgow and is, via the MalDent project is helping to train a new generation of dentists and dental technicians in Malawi.
Jean Ngoie: Skills transfer can save lives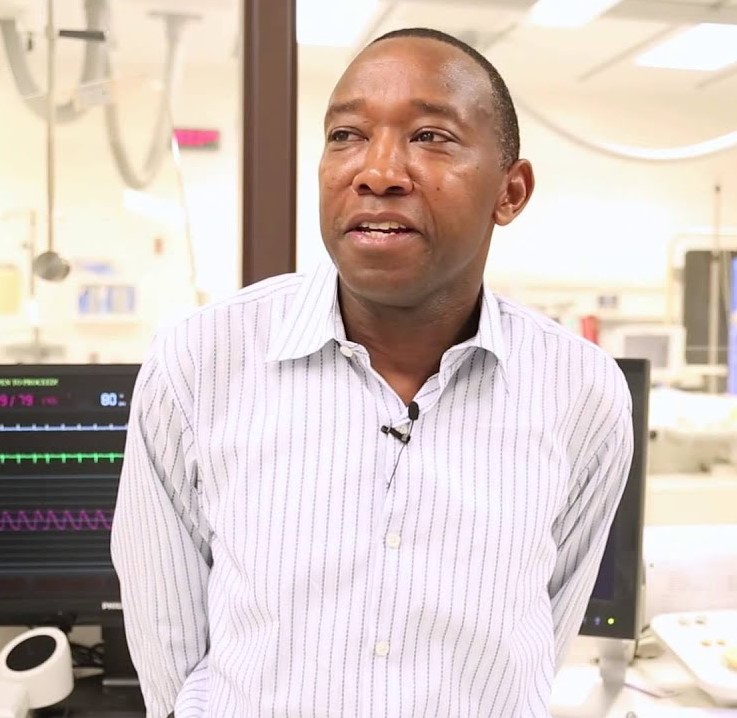 For Jean, who has been supporting doctors working in developing countries for the last 10 years, it's all about technology and knowledge transfer. In particular, Jean saw his engineering background come particularly in handy when he visited hospitals throughout Uganda.
Jean noticed that, despite these hospitals having hi-tech diagnostic tools - X-Ray, Ultrasound and CT – there was rarely an in-house biomedical engineer, radiographer or a medical physicist to make sure the equipment was maintained and working properly.
Since these initial visits, he has trained eight biomedical technologists in two hospitals. These individuals are now also cascading-down the same hands-on training to other young graduates from Makerere University, which has a newly formed Biomedical Engineering department.
"There's a big gap in the availability of healthcare technology and in the knowledge and understanding of how to maintain and support the technology that is being used. When I arrived at the country's largest hospital, I realised that they did not have a biomedical engineer or technologist in-house. That's when I noticed that some equipment was not calibrated or providing wrong measurements. I fixed what I could, but I decided to go back and train local people so that they can take care of their own hospital".
As to his motivation for giving up his time and expertise to help others, Jean is 100% clear.
He gets real joy simply out of seeing others working to keep their own people safe. Thanks to him, and the individuals he has trained, patients are now being treated more promptly and in a safe environment due to the availability of local technical expertise.
One thing Jean is also sure of is the fact that his volunteering experiences have helped him to become better at his own job.
"This work is addictive. Helping others brings a real sense of accomplishment beyond work satisfaction. Regardless of where you go, you will always learn something new to enrich your experience".
Prof. Jeremy Bagg: Making Malawi smile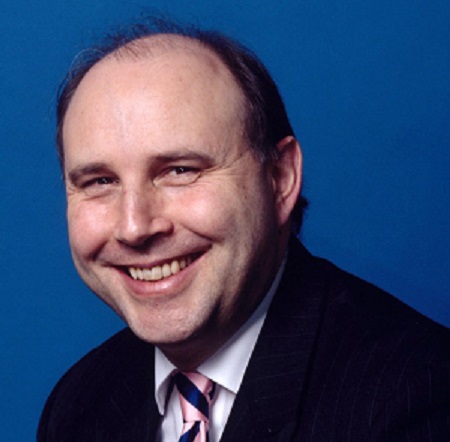 The MalDent project – which has recently established the training of dentists in Malawi – is one close to the heart of Professor Jeremy Bagg, Deputy Head of the Dental School at the University of Glasgow.
It all started for Jeremy back in 2015, when he was invited to attend a meeting in Glasgow with the University of Malawi College of Medicine, which wanted to establish a dental studies degree. Two years later, he made his first visit to Malawi, to look at the existing dental facilities at two of their central hospitals and quickly realised that both were in serious need of attention.
The oral health problems facing Malawi are extreme. There are currently only 40 dentists for a population of 19 million. Most of these dentists are in private practice in the cities whilst more than 80% of the population lives in rural areas. There is profound inequity of access to dental care.
"Until recently, the overwhelming challenges of infectious diseases in sub-Saharan Africa have resulted in little priority being given to oral health. However, now that the importance of non-communicable diseases (NCDs) is increasingly recognised, oral health has gained more prominence".
From such small beginnings, the MalDent project has grown, thanks in part to £1.3m awarded over four-and-a-half-years by the Scottish Government International Development fund, which commenced in October 2018.
With plans for the University of Malawi's Bachelor of Dental Surgery course approved, the first 25 students started their studies in August.
But that's not all MalDent want to do. They want to design a new dental training facility on the university's Blantyre campus. They also want to, in conjunction with Malawi's Ministry of Health, create and roll out a national Oral Health Policy for the country.
"The colleagues I work with in Malawi have a shared commitment and enthusiasm for not only establishing the BDS course but also for developing and implementing national policies that will improve access to oral health care and prevention messages for the Malawian population".
As well as Scottish Government funding, the MalDent project also enjoys the support of a host of other dental charities, dental supply companies, and national and international NGOs.
His long-term hopes are that Malawi will one day have the dentists it needs to look after the country's oral health, and that they will be able to reduce the inequities in access to dental care for many of the country's citizens.
Good Global Citizenship
International Development is a key part of Scotland's contribution to the global community and we place a great deal of importance on being a good global citizen. We firmly believe that Scotland can play a unique role in finding solutions to the common challenges facing our world today.