TEDx is the independently organised offshoot of the global TED (Technology, Entertainment, Design) phenomena. Today, its roster of speakers goes beyond its original reach, to include scientists, philosophers, musicians, business and religious leaders, philanthropists and many others. The one main thing that unites them all is a desire to inspire others to drive change in society.
The theme for TEDxGlasgow 2019 is 'Connection' – an idea that has driven the TED model since its inception in California back in 1984. Since then, via a global network of TED and TEDx events, it has helped build global connections between some of the most forward thinking, creative, insightful, and inspirational people on the planet.
The aim of TEDx is to show that good people, working together, can forge connections to drive positive social, business, and political change. In Scotland, a prime example is the Social Bite café chain. It's co-founder, Josh Littlejohn – a previous TEDxGlasgow speaker – didn't set out to change the world, just his own little corner of it. His social enterprise helps the homeless find skills, employment, and a way back onto the housing ladder.
We wanted to take a closer look at some of the amazing speakers at this year's event. So, without further ado, here's a sneak peek at just a couple of the talented, thought-provoking folk gracing the stage:
Annie Lennox
Global Feminism: Leaving no one behind in the Women's Movement
Artist, musician, mother, activist, Annie Lennox has worn all those hats and more. From Aberdeen, to London's Royal Academy of Music, to the Tourists, global fame as one half of the Eurythmics, and then a successful solo career, Annie has sold almost 90 million albums worldwide.
Her experiences in South Africa with Nelson Mandela's 46664 Foundation, in Uganda with Comic Relief and Malawi with Oxfam, inspired her to set up the SING campaign, supporting women and children affected by HIV/AIDS. In 2008, she also founded 'The Circle,' which aims to inspire, support and amplify awareness of the issues experienced by some of the world's most disempowered women and girls – in order to change and challenge the injustices they face.
At TEDxGlasgow, Annie will highlight the massive inequalities experienced by millions of girls and women across the globe. The facts are; one in three women have suffered physical or sexual violence in their lifetime; 603 million women live in countries where domestic violence is not considered a crime; two thirds of the 757 million adults who cannot read and write are women.
To challenge and change these deep-rooted injustices, Annie believes we – men as well as women – need to stand as a community of global feminists to help drive substantive change.
Mark Logan
Why can't women lead?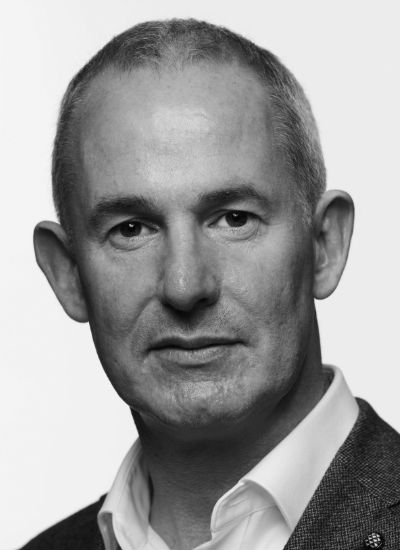 Mark Logan has enjoyed success with multiple award-winning tech start-ups, most notably Skyscanner – one of Europe's most successful technology companies. Today, as co-founder of Ipso Facto Consulting, Mark uses his 25+ years of experience to help to stimulate Scotland's flourishing technology industry, acting as an advisor, investor and non-executive director in start-ups across the sector.
Mark believes passionately that the key to any business's success is bringing more women on board, listening to their opinions, giving them responsibility, and letting them lead. As Women's Enterprise Scotland's first male ambassador, he is passionate about breaking gender stereotypes, empowering female entrepreneurs, and changing the outdated thinking that sees only 15% of leadership positions filled by women.
Mark has mentored many men and women towards executive leadership roles. In his talk, he reflects on his experience in the tech industry to address the tough question: what single change can each of us make to address this gender imbalance and make the most of everyone's skills?
Passionate, empathetic, insightful and empowering, with an eye for the telling detail, Mark wants to see more woman progress to the higher echelons of the tech sector.
Professor Dame Anna Dominiczak
Pioneering precision medicine in Scotland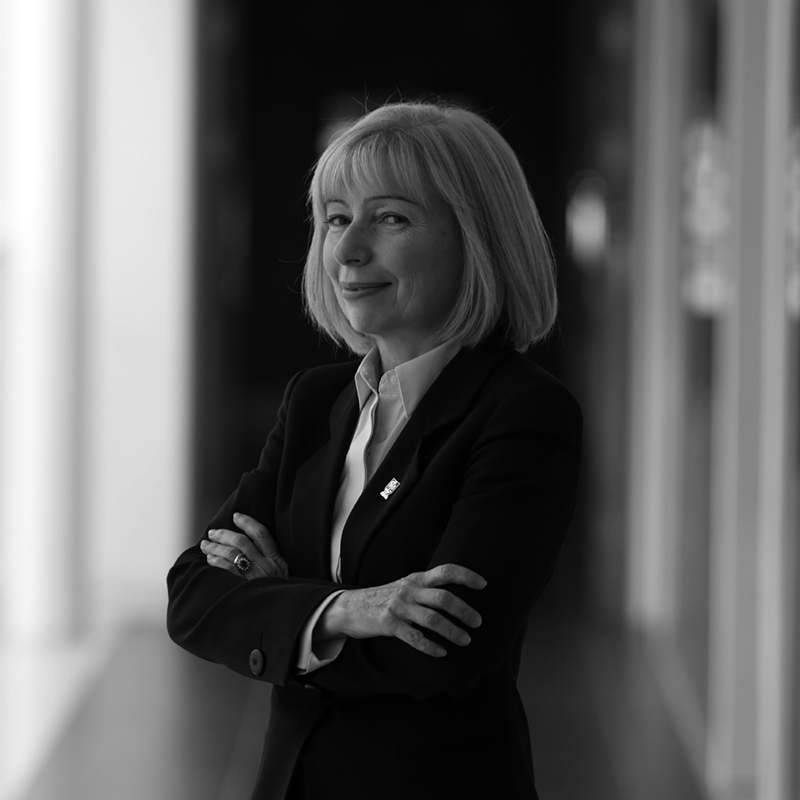 Professor Dominiczak, the Regius Professor of Medicine, Vice Principal and Head of the College of Medical, Veterinary and Life Sciences at the University of Glasgow, is one of the world's leading cardiovascular scientists and clinical academics.
Professor Dominiczak believes the one-size-fits-all approach to healthcare isn't working. With an ageing population and the spiralling cost of patient care, Scotland urgently needs to find progressive ways to create a sustainable NHS for the future. The solution may, surprisingly, lie within each of us.
Precision medicine, a field in which Scotland is already emerging as a world leader, makes it possible for doctors to tailor treatments, based on a patient's genetic make-up. Put simply, it means creating and prescribing the right drug, for the right patient, at the right time.
Can precision medicine really revolutionise healthcare in Scotland, and across the world?
Professor Dominiczak believes it can, and with Glasgow University already planning to build a new, £120m nanotechnology and precision medicine campus on the south bank of the Clyde, we might all soon be looking forward to new solutions to old health problems.
As the ancient Greek mathematician, philosopher, scientist and engineer Archimedes once reportedly said: "Give me a lever, and a place to stand, and I shall move the world".
While TEDxGlasgow doesn't make quite such an ambitious claim, the SEC Armadillo will provide the place to stand, the speakers will provide their ideas as 'levers', and it falls to us – the audience - to move the world.
Find out more about TEDx Glasgow