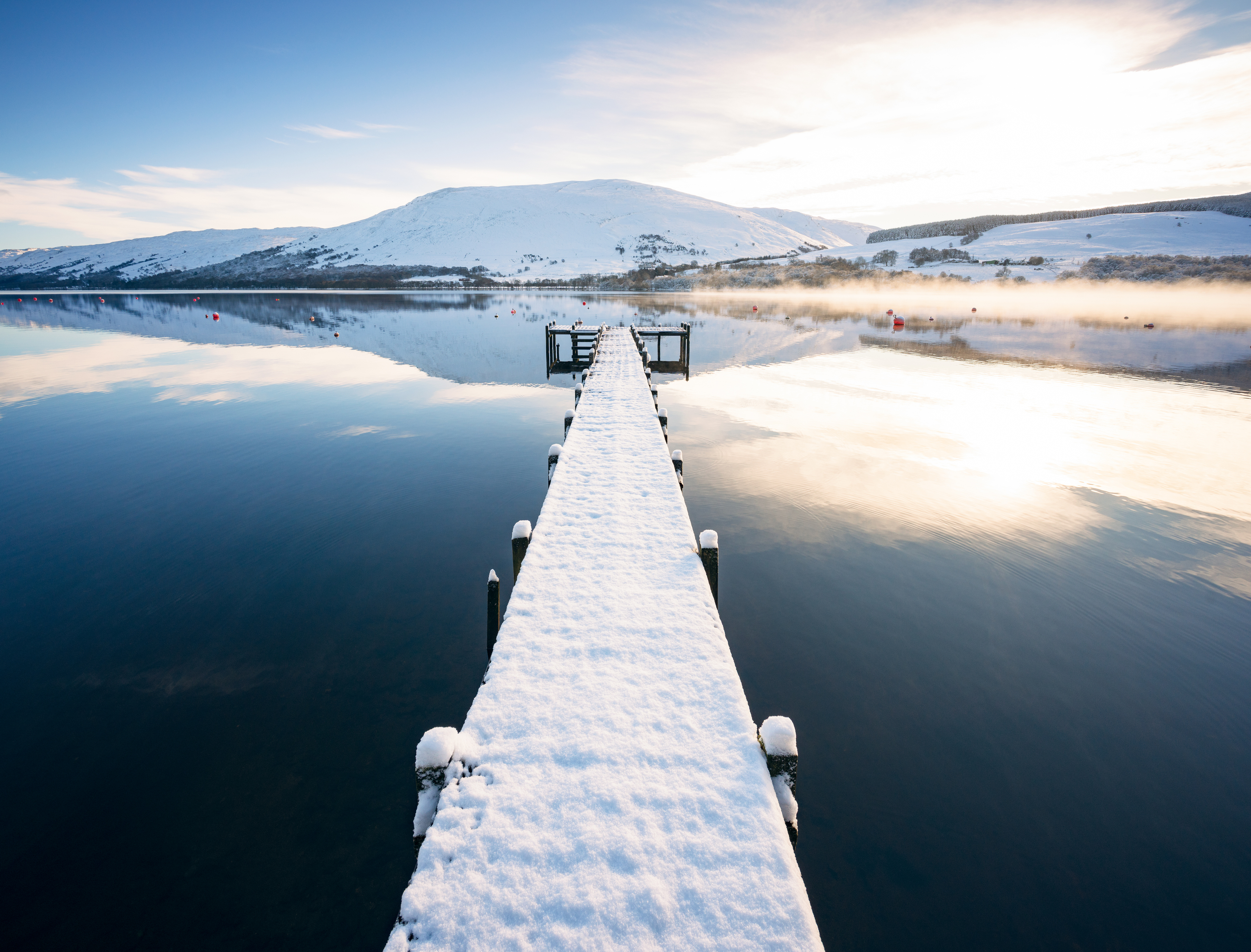 Scotland's climate change targets, already among the toughest in the world, just got tougher – with an aim to reduce greenhouse gas emissions to net-zero by 2045. That's five years ahead of the rest of the UK.
Scotland's current target, set in the Climate Change Act, is to reduce emissions by 80% by 2050 compared with benchmark levels from 1990. A new bill currently going through the Scottish Parliament aims to increase that target to 90%. But this will now be amended so MSPs can vote on the new target of net-zero by 2045.
Net-zero is the point where the same volume of greenhouse gases is being emitted as is being absorbed through offsetting techniques like forestry.
Policy change puts planet first
As part of that commitment, the Scottish Government yesterday announced it is to scrap plans to reduce air departure tax by 50% before eventually abolishing it completely.
Finance Secretary Derek Mackay said reducing air departure tax - which will replace air passenger duty in Scotland - was "no longer compatible" with its climate targets.
"All parts of government and society have a contribution to make to meeting this challenge. We continue to support our tourism industry, which is going from strength to strength, and we will work with the sector to develop in a sustainable way. We welcome their efforts - and those of the aviation industry - to reduce carbon emissions".
'Climate emergency' declared
The Committee on Climate Change (CCC) urged that Scotland set the new, more ambitious target. It came after a report to the UN last year urged the world to go "further and faster" in tackling climate change.
Two weeks ago, at the SNP party conference, First Minister Nicola Sturgeon declared a 'climate emergency' and vowed that Scotland wouldn't shirk its responsibilities to the wider world, and future generations.
Climate Change Secretary Roseanna Cunningham said:
"There is a global climate emergency and people across Scotland have been calling, rightly, for more ambition to tackle it and safeguard our planet for future generations. Having received independent, expert advice that even higher targets are now possible, and given the urgency required on this issue, I have acted immediately to set a target for net-zero greenhouse gas emissions for 2045 which will see Scotland become carbon neutral by 2040".
Opportunities for Scotland
As well as doing good for the planet we all live on, the more stringent targets will also boost Scotland's economic prospects, as our academic and engineering expertise – coupled with our outstanding natural resources – provide excellent opportunities in the fields of green energy and carbon-capture technology.
For example, we're already home to the world's first floating offshore wind farm, called Hywind, situated of the north east coast, and Orkney is home to the world's largest tidal turbine and the world's first grid-connected wave and tidal test centre. We've also had an ambitious and innovative hydro-electric programme in place since way back in the 1950s.
The new targets balance our environmental, social and economic responsibilities and have the potential to create jobs and wealth across Scotland, creating new export and investment opportunities.
Scotland is already a world leader in sourcing its electricity from renewables, after a record year in 2017 for creating eco-friendly energy, figures show. The nation got more than two-thirds – 68.1%– of its electricity from green schemes in 2017 – an increase of 26% on the year before. The figure was a rise of 14.1 percentage points from the 54% reached in 2016.