Folarity's mission is to increase forest cover in the UK – a simple goal, with simple roots. Martin Warne, the company's founder, grew up in the English countryside, often playing in the woods behind his house, and cites this childhood memory as being behind his appreciation of the natural landscape.
Now based north of the border, Martin says that Scotland's beautiful countryside, coupled with the help of the Geovation Scotland Accelerator Programme, makes this the perfect country to launch, develop and grow his business.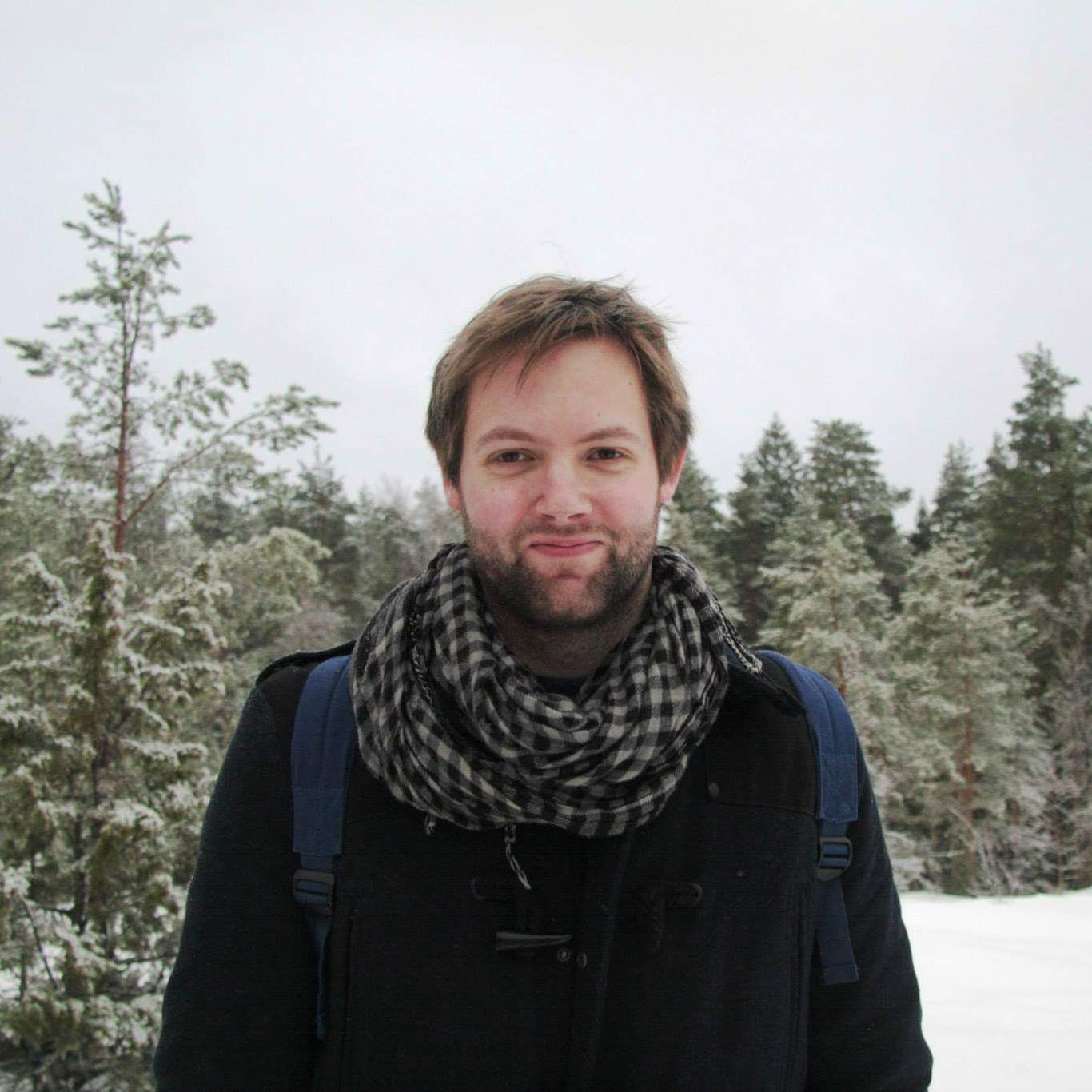 Working within the Geovation Scotland Accelerator Programme – a joint venture between Registers of Scotland (RoS) & Ordnance Survey (OS) - Folarity's first product is their forest planner, which is aimed at forest managers. The goal of the software is to make things easier for managers who are currently using notebooks and existing computer software to amalgamate findings and results.
Martin is developing the idea that Folarity will offer a website and mobile app where users can input data, saving people time and allowing them access to a one-click download of existing documents such as relevant plans and reports obtained from RoS and OS.
In Europe the average forest cover is 44%, for the UK it's about 13%. Scotland is at 19% which is better. So, the goal is to use technology to help aid that in various ways, either engaging with the industry, improving public perception, or finding where to plant trees.
It's Martin's background that gives him an insight into the shortcomings of current forestry management processes, as well as providing him with the skills to resolve the issues. Having done an initial university degree in computer science, he worked in start-ups for five years before going back to university to study an Msc Environmental Forestry. As part of his course, he had to use systems that would be used in the real world – which came as a real shock.
I found them absolutely terrible. Either there weren't systems where there should be systems or the user experience was just so clunky that people got turned off. So, I looked at that and thought, there's a massive opportunity here. I finished that masters and started working on this as the first project.
Scotland, out of the whole of the UK is the leader in forestry management, both in current coverage and also in terms of having a coherent strategy of where we want the country's forests to be in the future. So, Scotland's capital city, Edinburgh, made location a no-brainer when Martin was deciding to set up the company. Martin explains that the Geovation Scotland Accelerator Programme, and Edinburgh's booming technology sector has been wonderful for Folarity's development.
When asked to sum up Scotland's business landscape, what Martin sees most, is potential. For example, Registers of Scotland, have historically had a lot of valuable data, but not all of it is in the most user-friendly format. RoS regards Geovation Scotland as an opportunity to find new and innovative uses for its data.
However, in terms of Folarity's end goal, Martin's message is simple:
Longer term, the aim is to make things more inclusive as, usually in the land and forestry space, things tend to happen in a silo. Relations between farmers and foresters are historically quite contentious, with both competing for the best land. Also, various groups have vested interests in certain areas, for example, animal rights groups.
As a physically small country, Scotland's land space is constricted. In larger countries with more land mass, much larger scale forestry can be carried out. In Scotland all stakeholders are involved in the debate, there's more public engagement, and that's something that Folarity would undoubtedly like to help with.
You get interesting things in Scotland as well because obviously grouse shooting, and deer shooting are two things that have been done historically. But then obviously now you have the climate emergency, and you're asking is this the best use of this land?
With Scotland's political focus on climate change and with neighbouring city Glasgow playing hosts to COP26, Martin's choice to set up Folarity in the capital makes sense. Dedicating so much time to helping grow Scotland's forests and enhancing the natural landscape, it's only right that Martin has a deep respect for Scotland's natural beauty:
The landscape is just wonderful. Scotland definitely has this wild heart where, yes, you've got centres like Edinburgh, Glasgow and Aberdeen, but it also has the right to roam. You've got the bothys where you can just go and stay whenever. Scotland's got this welcoming vibe and you can just go and really enjoy the scenery.
Perhaps it was Edinburgh's tech scene coupled with the Geovation accelerator programme, or maybe it was Scotland's wild heart that appealed to the wild spirit of Martin's younger self, who loved playing in the woods behind his house? Whatever it was that drove him to create Folarity in Scotland, what is clear is that it would've been a mistake to do it anywhere else.