Everyone has a story. For most Americans that story started somewhere else, with their ancestors hailing from another country.
This Tartan Day, we are celebrating by inviting Scots and honourary Scots to explore their heritage and uncover their 'Scot Story'. Recognising the tremendous popularity of genealogy in the U.S., Scotland is celebrating Tartan Day by inviting all ancestry enthusiasts to follow along a journey of discovery that will connect the past to the present.
The 'Scot Story' programme highlights today's Scotland, the innovators, visionaries and champions of the many industries that make up the country's rich culture and are celebrated around the world. Additionally, the 'Scot Story' programme will showcase the links in industry, education and culture that Scotland shares with North America.
Scottish experts from various industries will be introduced throughout the campaign. These experts will share their versions of modern Scotland and help create #MyScotStory journeys for three American social influencers: Jo Stougaard, food blogger and columnist; fashion vlogger Lindsey Hughes; and lifestyle vlogger Mark E. Miller, to help them explore their heritage and experience the warm welcome, innovative industries, and spirit of today's Scotland. Each has different connections and desires for their journey: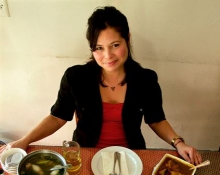 Jo Stougaard's family has deep connections to their Scottish roots. Her great-grandmother hails from Clan Maxwell and Jo is excited to explore Dumfries and Galloway, including Caerlaverock Castle, one of the family seats of the Maxwells. She will also take inspiration from Scotland's natural larders and tour with top chefs, including Scott Davies of the Three Chimneys and Brian Grigor of Number One, just two of the 13 restaurants in Scotland holding Michelin stars.
"Even though I've visited Scotland before, said Jo Stougaard, experiencing it through the eyes of some of the country's top chefs and visiting their restaurants and cities, as well as those related to my ancestors - changes my perspective completely and makes everything new and vibrant. I'm really excited to experience my 'Scot Story!'"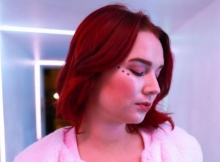 Lindsey Hughes has yet to discover her family's Scottish heritage, but is interested in learning more about Scotland's style history, and the fashion brands that have received international fame. She will work with ScotlandsPeople, part of the National Records of Scotland, to trace her family tree. She will also partake in some of the country's top music festivals, headlined by Radiohead, Kasabian, Biffy Clyro, George Ezra and Stormzy.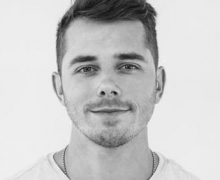 Mark E. Miller's connection to Scotland traces to his college roommate, who was from Scotland and instilled in him an affection for and interest in the country. An avid rock climber and outdoorsman, Mark is excited to explore his "adopted" heritage and experience all the outdoor adventures the rugged landscapes have to offer.
As part of 'Scot Story', international Scots are invited to explore their roots and understand the roles their relatives played in making Scotland the diverse and dynamic country it is today.