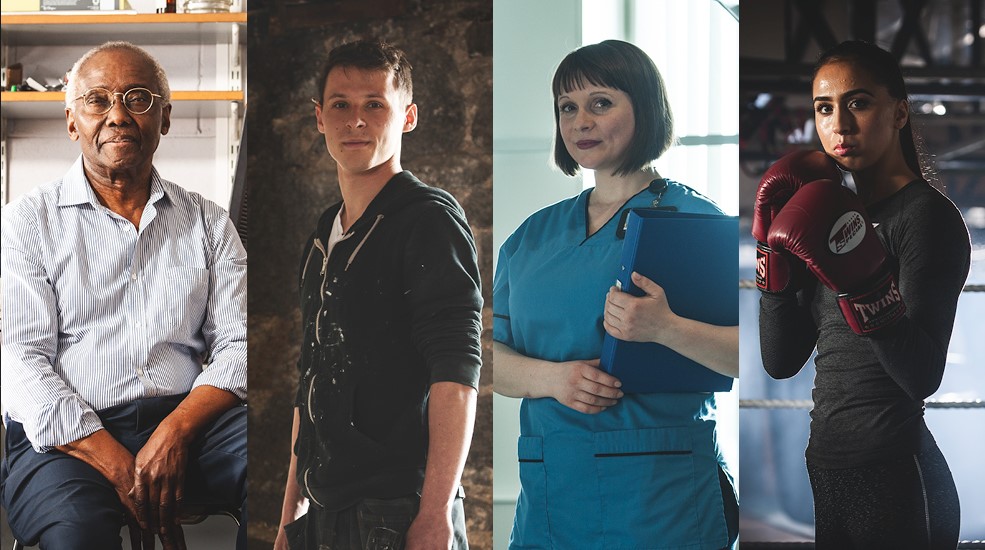 Scotland is famous around the world for its warm and open welcome. We're incredibly proud to be a progressive and forward thinking country that's built on the fabulous and unique friendliness of its people. It's fair to say that, although we certainly have a strong national identity, this doesn't stop us from embracing different cultures, lifestyles and people.
You only have to look at the fact that there are more than 170 languages spoken in Scotland! From Punjabi to Polish, Mandarin to Japanese, these languages reflect a modern and inclusive Scotland. After all, we are a rich and diverse country that sees many different cultures from across the world living in harmony together.
Unfinished business
We believe in equality for everyone and while we continue to celebrate the amazing progress we've already achieved, we also know that more can still be done to create a truly inclusive society. That's why our commitment to creating a safe and equal environment took another massive step forward with the introduction of a provocative new campaign designed to tackle hate crime in Scotland.
This innovative new campaign, which is run in collaboration with the Scottish Government and Police Scotland, really emphasises our dedication to making Scotland one of the most inclusive countries in the world. At its core is an inherently simple message: any form of hate crime or prejudice is completely unacceptable and will not be tolerated.
The campaign features a series of thought provoking 'letters', written from the perspective of hate crime witnesses, addressing the key areas of hate crime with emotive headlines - Dear transphobes, Dear homophobes, Dear disablists, Dear bigots, Dear racists. The 'letters' speak on behalf of Scotland and carry the clear message that hate crime isn't welcome here.
Improving awareness
Hate crime has hugely damaging effects on victims, their families and communities and we all must play our part to challenge it. It is no longer enough to assume that someone else will report it. In an evocative call to action, the campaign was actually launched with the help of real victims of hate crime. Together, these brave individuals, along with Police Scotland and the Scottish Government issued a rallying call to all of Scotland to play their part in ending hate crime.
Prior to the campaign launching, research revealed that over 80% of people in Scotland would report a mugging of an elderly person or a house break-in in their street to the police. However, only 43% would report online bullying due to someone's religion and just over half of people would report intimidating or humiliating behaviour towards a transgender person (54%) or racially motivated verbal abuse or name calling (53%) – we know that work needs to be done to improve these statistics.
Police Scotland's Chief Superintendent John McKenzie, said:
Police Scotland treats all hate related crimes and incidents as a priority. We continue to work tirelessly to ensure we respond to all reports of hate crime and I would encourage anyone who has been the victim of, or witnessed, a hate crime to report it.
International acclaim
In Scotland, the law recognises hate crimes as crimes that are motivated by prejudice that is based on race, religion, sexual orientation, transgender identity and disability. Hate crime comes in different forms, and can be verbal or physical, but regardless, it's completely unacceptable and will not be tolerated in Scotland.
The campaign has been met with widespread acclaim, with praise for the bold and uncompromising messaging coming from everywhere. Media coverage has already appeared everywhere from Europe to the US and Australia, with everyone celebrating our powerful message of inclusivity.
In Scotland, we're committed to building a fairer society. A society free from hatred and prejudice. A society where everyone feels connected has a sense of belonging and feels valued. This means that everyone must be empowered to achieve his or her potential irrespective of race, faith, sexual orientation, transgender identity or disability.
The message is out there and it is undeniably clear: there's no place for hate in Scotland. Report it to stop it!