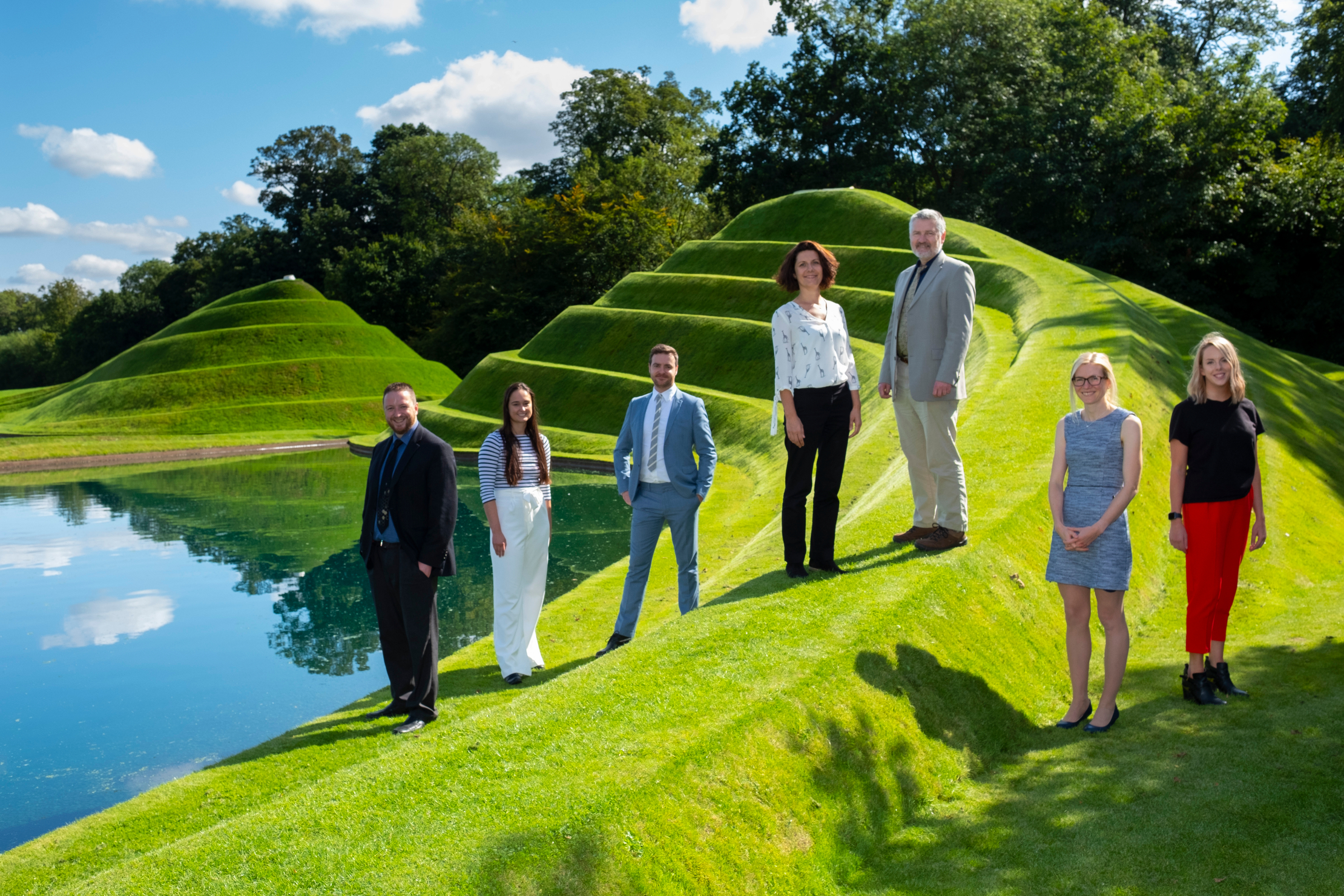 Scotland's proud tradition of innovation is long and storied, dating back many centuries. Over the course of history, countless discoveries and inventions have Scots behind them. Whether it's John Logie Baird's invention of the television, Alexander Fleming's discovery of Penicillin or Alexander Graham Bell's invention of the telephone, to name just a few, Scotland has been at the forefront of innovation for many years.
This tradition continues to this day, with one of the main facilitators being an event called the Converge Challenge. Converge Challenge is Scotland's leading company creation programme for staff, students and recent graduates of Scottish universities and Research Institutes.
Developed in 2010, Converge Challenge has established itself as the focal point of the Scottish entrepreneurial eco-system. Alumni companies that have benefitted from the Converge programme are varied, encompassing everything from medical devices and drug discovery, to renewable technologies and personal alarm systems.
The next generation
The aim of the challenge is to help create the next generation of Scottish entrepreneurs, giving their ideas the help they need to become a reality. They work with all industry sectors, products and service-based ideas – at any stage of development – accelerating spin-outs and start-ups across the length and breadth of Scotland.
As we gear up for this year's Converge awards celebration, we thought it would be a good idea to look at one of the truly mind-blowing, innovative start-ups that are blossoming in Scotland. Let us introduce you to the incredible work of pureLiFi…
PureLiFi: a new Scottish Enlightenment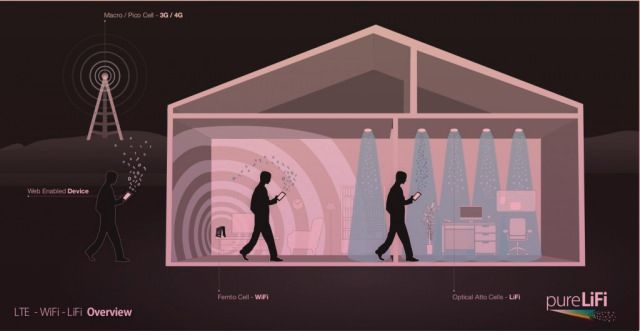 PureLiFi – ground-breaking Scottish tech pioneers – are a spin-out company from the University of Edinburgh. The group uses existing LED light bulbs to create secure wireless networks, bypassing the bandwidth limitations of existing Wi-Fi connectivity.
Yes, you read that right. PureLiFi have developed technology that can actually use LED lights to provide a safe, secure, high-speed internet connection – truly revolutionary stuff!
LiFi technology harnesses the semi-conductive properties of LED lights to transmit and receive information, doing away with the need for expensive radio circuits, antennas and receivers.
Limitless possibilities
The potential applications for LiFi are almost limitless, simply because there can be a connection anywhere there is an LED light. This means that we can soon expect to have excellent connectivity in areas beyond our current imagining and the long-term possibilities are incredible.
Even looking at the short-term future, the impact of LiFi is tremendous. It could prove particularly useful in environments where radio frequencies are dangerous, or suffer too much interference, such as hospitals. As well as this, it offers enormous bandwidth in a small area, and it can be secured far more easily than Wi-Fi - because the signal is confined to the light.
The work that pureLiFi are doing is particularly important, because our traditional means of connecting wireless devices and communicating with each other are approaching capacity. The number of connected devices in use around the world is expected to continue to rise, increasing to 20 billion by the year 2020. It's time to future proof our networks, to enable the connectivity demands of tomorrow, and LiFi can help unlock unprecedented data and bandwidth."
School pilot
Students at Kyle Academy, in Ayr, have become the first in the world to test the technology in their classrooms. This is all part of a £16,000 pilot scheme, which is a joint venture between the University of Edinburgh and the Scottish Futures Trust, and is funded by the Scottish Government's Digital Schools Initiative.
The pilot scheme at Kyle Academy, using PureLiFi's LiFi-XC system, has seen eight LiFi-enabled LED light bulbs installed in the ceiling of the classroom, with students connecting their laptops to a base station that enables high-speed connectivity through the lights.
Professor Harald Haas, the inventor of the technology, said:
"I am absolutely thrilled to see true LiFi deployed for the first time in a school in Scotland. Connectivity has become a basic need to enable prosperity and this world's first pilot not only offers secure connectivity in a school, but hopefully inspires the next generation to join us in innovating for the future."
The LiFi pilot scheme is already proving a hit with the tech-savvy students at Kyle Academy. That's because the technology has turned the classroom into a fully connected environment, allowing students to have a world of educational tools at their fingertips through light.
These lucky students are taking part in the early adoption of a technology that will someday be in every light and every device, connecting everyone and everything around the world. It is perhaps no surprise that such technology was pioneered right here in Scotland, a country with a long, proud history of technological innovation.
For further information on LiFi, visit pureLiFi