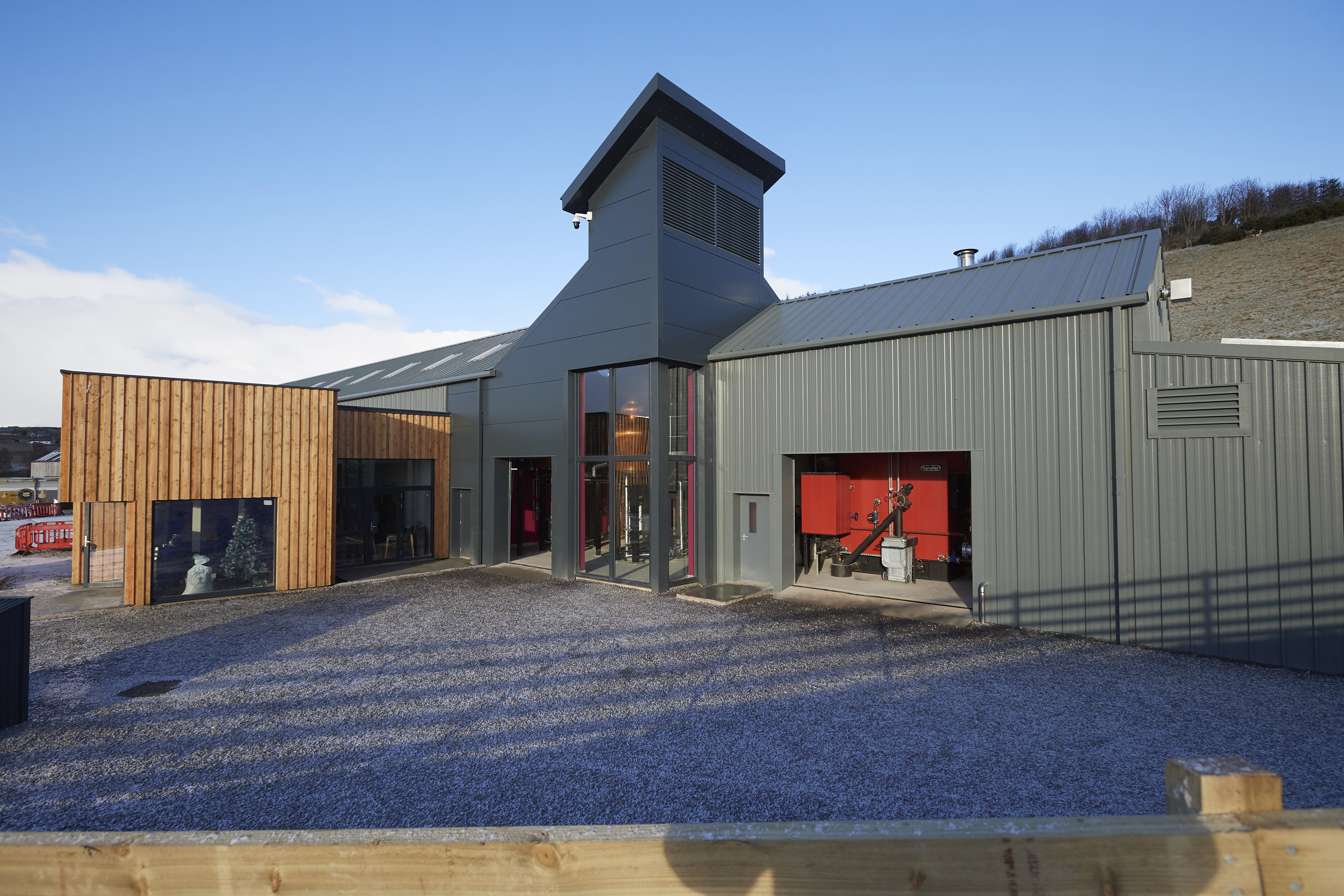 The Dingwall area, in Ross-shire, has a history of distilling dating as far back as 1690, before the coming of the Great Depression saw both local distilleries, Ben Wyvis and Glenskiach, close their doors in 1926.
For some people, that would have signalled the end of the town's whisky story, but history didn't take account of local man, John Mckenzie. He was a man with a dream, a dream of bringing the art of distilling back to the area. Mckenzie, a farmer and former RAF helicopter pilot, had big ambitions; to relaunch the town's distilling industry.
In 2015, he launched a record-breaking open share offer, which saw more than 3,000 like-minded people invest in his GlenWyvis dream, to create the first ever 100% community-owned distillery.
Duncan Tait, below, a near 30-year veteran of the Scotch whisky industry, was one of those first investors. When he saw the new distillery advertising for a manger, he leapt at the chance of coming home.
"My mum and dad live just down the road from the distillery, so it felt like the right thing to do. It's very rarely you get the opportunity to be in at the birth of a new distillery".
Although the first whisky proper is still a wee bit off, and much of the first bottling will be going straight to the investors, Duncan knows what he wants from the GlenWyvis Distillery. He wants the whisky to pay homage to the town's old distilleries. The whisky, the jobs the distillery creates, the training he gives the next generation, and the supplies and services they source locally will be his legacy.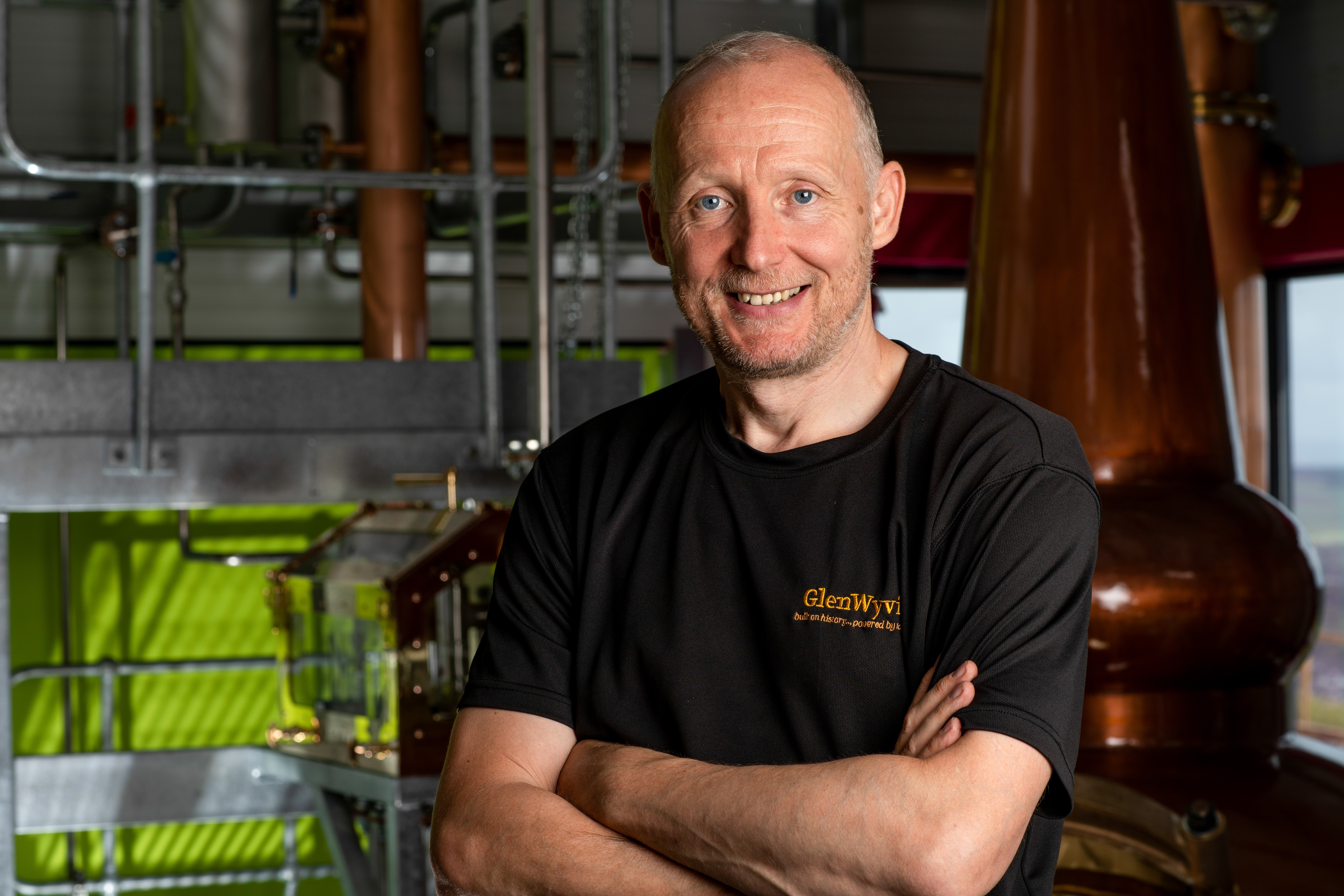 CIRCULAR ECONOMY BENEFITS ALL
Today, the state-of-the-art facility uses its own solar panels, wind turbine, biomass boiler, and hydro dam system to power production. The GlenWyvis team raised £3.5m from crowdfunding to set up the distillery as a community benefit society, with almost two thirds of the shares being bought by local people. Work began on site in 2015 and the distillery officially opened its doors in November 2017.
John Mckenzie says:
"Thousands of people have come together to create GlenWyvis. Together, we are all part of one community. If we can create something that inspires even the smallest of like-minded actions, where people unite behind a common cause so they too can achieve their dreams and build a more sustainable world, then we will have realised ours — a local spirit that inspires the world".
The boutique nature of the distillery's output means GlenWyvis will be able to charge a premium price for their malt whisky, meaning a bigger return for both investors and the local community.
Although the first GlenWyvis malt won't be ready to drink until 2021, the team is already producing their own 'Goodwill' brand gin, using local botanicals to flavour the spirit, which is already on sale in Scottish Co-op stores.
You can read more about the GlenWyvis story at: glenwyvis.com