Scotland is dedicated to being a good global citizen, working with organisations, initiatives and projects in countries around the globe to ensure everyone benefits from a safer world. One such example of this is the Women in Conflict Fellowship, which was put in place to train women from areas of conflict around the world so that they can play an integral role in the peace process.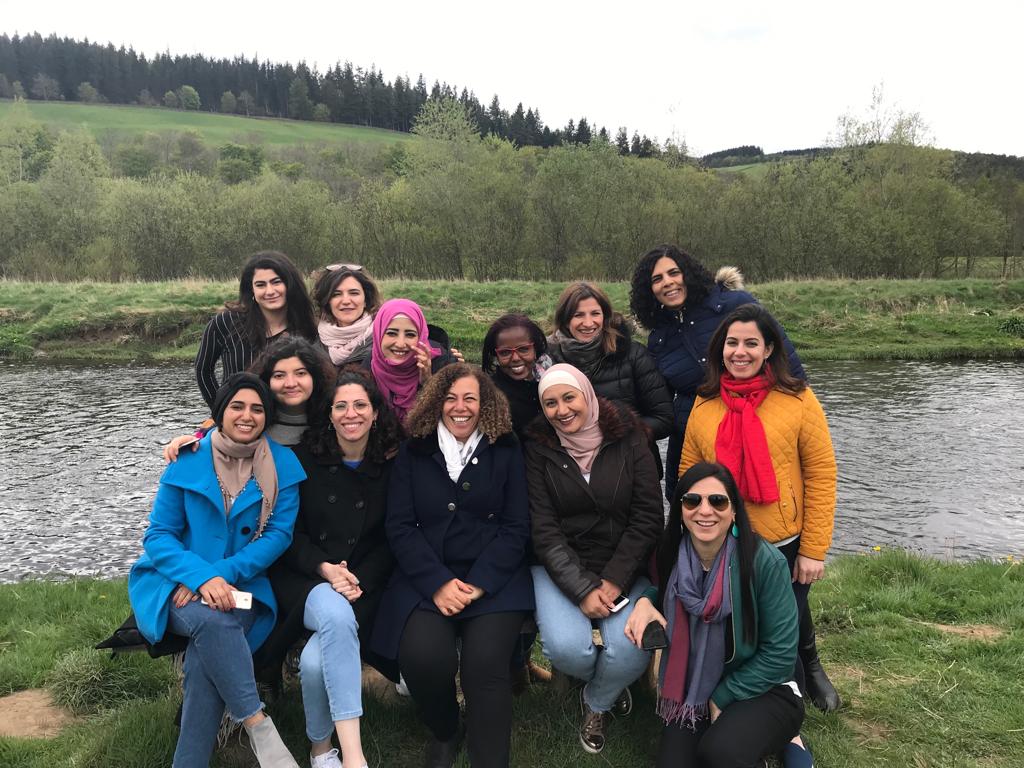 The initiative was started back in 2015 and since then has seen some great successes. Each year – along with our partners, Beyond Borders – we have welcomed at least 50 women from affected countries to take part. Together, we ensure that they have the skills and confidence to maximise their contribution to building a safer world. In 2017, we doubled down on this commitment, announcing continued support for another four years with increased funding well over £1 million.
This Fellowship enhances and develops Scotland's role as a peace-making hub and as a platform for providing a safe space for parties to come together and engage in fruitful discussion. Scotland's uniquely peaceful history of political settlement and devolution allows constitutional and political experts to be involved in the process, who are able to share their experiences and knowledge.
Built on solid principles
The initiative is based on the principles of a UN Security Council Resolution, which reaffirms the role of women in the prevention and resolution of conflict. The resolution stresses the importance of equal participation for women in all efforts for the promotion of peace and security, something in which Scotland strongly believes. Scotland was asked by the UN Special Envoy for Syria for support in training women peace mediators from Syria in the essential negotiation and communication skills needed to resolve conflict between communities.
The first Women in Conflict Fellowship brought a group of eight women to Scotland to take part in a five day residential peace fellowship programme. Through the programme, we helped equip these female activists with the knowledge and skills to maximise their participation in any future peace processes in their regions, but this was really just the start. Now more than 170 women from an incredible 21 different countries have benefitted from this programme – with women coming from everywhere from Afghanistan to Yemen.
The benefits of the Fellowship are already being seen, three women trained through our fellowship are now actively engaged as members of the UN Special Envoy Women's Advisory Board in the Yemeni peace process.
This is part of Scotland's commitment to creating a modern, inclusive country which protects, respects and realises internationally recognised human rights standards. As a good global citizen, Scotland has a strong and enduring commitment to securing democracy, the rule of law and fundamental human rights across the world. Not only that, as one of the leaders in equal rights, we believe it's just as important that women play a key role in this commitment.
Tip of the iceberg
The Women in Conflict Fellowship is just one of the ways in which Scotland is helping shape a more equal society. As well as helping promote an international message of peace, the fellowship is also another string in the bow of Scotland's strong commitment to gender equality at home and abroad. We currently have a number of initiatives in place that are dedicated to helping create a more equal society, and although we have made some great strides, we know there is still a long way to go.
Chief amongst these is our revolutionary 50/50 by 2020 campaign, which aims to create a gender balance in every boardroom in Scotland. so far, over 200 private companies, public bodies and third party organisations have signed up to this initiative - including the cabinet of the ruling government.
Alongside this, we currently have several initiatives promoting female employment in the STEM sector, as well as promoting several policies supporting women returning to work after a career break and addressing pregnancy and maternity discrimination.
Good Global Citizenship
International Development is a key part of Scotland's contribution to the global community and we place a great deal of importance on being a good global citizen. We firmly believe that Scotland can play a unique role in finding solutions to the common challenges facing our world today.
Home and away
Through its International Development Programme, Scotland also contributes to sustainable development and the fight against poverty, injustice and inequality internationally in its partner countries (Malawi, Zambia, Rwanda and Pakistan), within the framework of the UN Sustainable Development Goals.
Gender equality and a commitment to education are fundamental shared values and we want to ensure Scotland continues its proud role as a good global citizen. This is why we are so happy to be supporting the UN's goals both at home and in and our partner countries. We will continue to do everything we can to tackle the injustices and hardships faced by many young girls and women around the globe.