As many people will already know, rugby is a way of life in Scotland and we've played an important role in the development of the sport from its very earliest days. Way back in 1871, Scotland won the first-ever international rugby match, beating England - the 'Auld Enemy' – in a match held in Edinburgh. Since then, though Scotland's success on the pitch has ebbed and flowed, Scotland remains one of the world's elite rugby nations.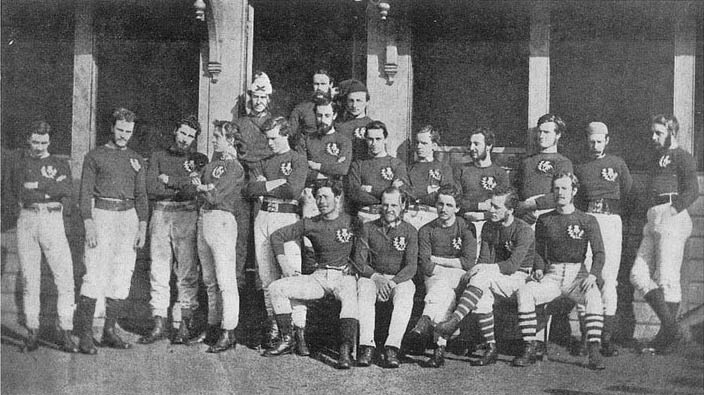 Scotland rugby team in 1871
From these origins, Rugby has spread right across the globe and today millions of people in more than 100 countries play it. The pinnacle of the sport has generally always revolved around the powerhouse nations of the Six Nations and Rugby Championship participants – known as Tier One teams – but that is starting to change…
A new home in the east
With the 2019 Rugby World Cup about to get underway in Japan, the country is getting ready to show the world what they've got. Hot off the heels of their most impressive World Cup performance in 2015, the country is ready to get a foothold in the sport on an international level.
The Brave Blossoms, as they are known, won three of their four matches in 2015, including a 34-32 victory over South Africa - arguably one of the biggest shocks in rugby history. This is even more incredible when you consider that prior to the 2015 tournament they had only ever won one World Cup match.
Japan clearly have a lot to be excited about coming into this tournament. For a start, they will become the first Asian nation to host the tournament. In fact, they are actually the only nation outside of the established rugby powerhouses to host the tournament – ever! With this being the case, Japan definitely view this as a perfect opportunity to grow the sport beyond the established countries.