In these days of multi-channel TV, binge-watching, and digital downloads, it can be hard to cut through the noise to hear original and unique voices, stories that truly resonate; a quiet place, with space to listen, and think.
Cue the arrival of The Big Light, Scotland's high-quality audio podcast network, connecting an international community of listeners to the best of contemporary Scottish culture.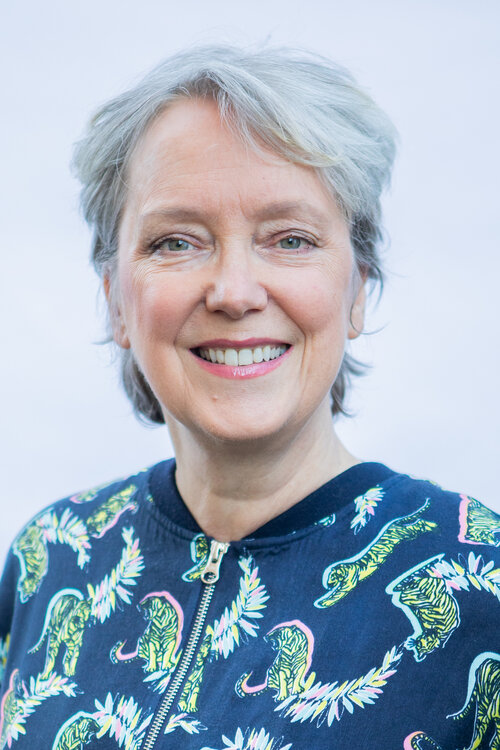 New voices, fresh stories
The brainchild of veteran Scottish broadcast professionals Janice Forsyth and Fiona White, the Glasgow-based pair recognised there was a gap in the market, one that allowed new talent, and fresh voices to flourish.
As digital technology has improved, and dropped in price, so have the barriers to entering the broadcast market. Using the podcast as their business model, Janice and Fiona realised they could reach new audiences, and fresh ears, without the need for big, start-up investment.
A bright light in dark days
Launching in March 2020, just before COVID-19 struck, the global pandemic might even have worked in their favour.
Fiona says: "As everything we do at The Big Light is digital and online, we were incredibly fortunate to be able to keep going with production during the pandemic while also reaching out to guests around the world that may not have been available during normal times."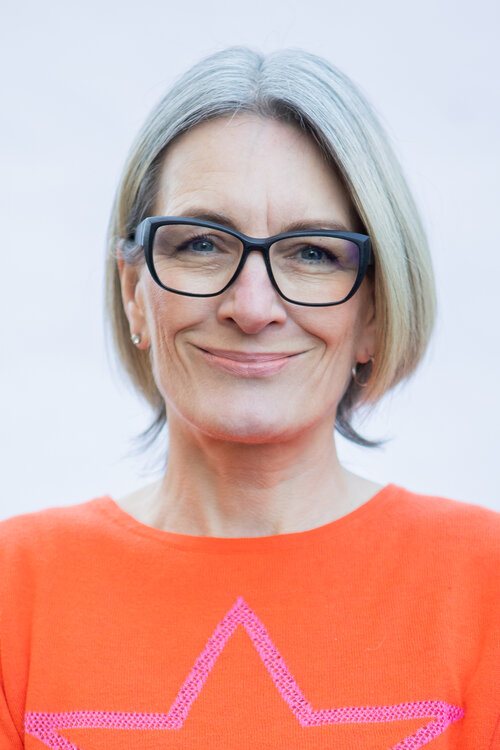 With everybody in lockdown and using web-based tech, we were able to invite huge star names such as Annie Lennox and James McAvoy into our virtual studio for our interview series Great Scot! and have had guests from as far away as New York and New Zealand on some of our other shows.
"We've also been able to collaborate with other producers to develop ideas and bring new podcasts to life through The Big Light Network – Talking Derry Girls and You Could Start a Fight in an Empty House are both series that came about because of lockdown.
"Working remotely has made our processes simpler and more efficient."
Janice adds: "With more people than ever working from home, people's listening habits changed along with everything else in their lives. Our listening figures went through the roof as more people turned to podcasting as entertainment during this challenging time."
Bridging the digital gap
From true crime to Tartan Noir, whisky tales to creative conversations, The Big Light is already creating high-quality audio that connects an international community of listeners to the best of contemporary Scottish culture. There really is something for everyone, and you can listen at your leisure; and, as they say, 'the pictures are always better on a podcast!'.
This is contemporary Scotland, with all its nuances and myriad contradictions, speaking to the world.
Fiona says: "Podcasts are becoming increasingly popular and more mainstream as audiences continue to find quality, creative content they love. It's exciting to think that The Big Light is part of this.
"We're looking forward to continuing to develop and produce quality audio-on-demand content, and to continue developing commercial partners for The Big Light Studio."
Janice adds: "We are very-excited about rolling out a really innovative new show – Atlantic: A Scottish Story - an 8-part podcast musical, produced in collaboration with talented young musical theatre company, Noisemaker. Atlantic is set on the island of St Kilda and in New York."
Building global links
Atlantic: A Scottish Story, written and created by Scott Gilmour and Claire McKenzie, with original songs and music by Scott Gilmour and Claire McKenzie, is now live on their website.
Ashley Smith-Hammond, Creative Scotland's Creative Industries Officer, says: "Launching Atlantic: A Scottish Story into the podcast space is a great way for talented Scottish theatrical voices to explore the telling of stories outside a traditional theatre venue."
It is exciting to see work like this reaching out beyond the borders of Scotland and making connections with people around the world.
How you can listen
The Big Light's podcasts are available via Apple Podcasts, Spotify, Podcast.co, Deezer, Google Podcasts, Amazon Music, Stitcher, and Breaker.
Visit thebiglight.com for links and lots more information about individual podcast series on the show pages.

Go on, give your eyes a rest, and your ears a treat, and hear what The Big Light network has in store for you.