1. See Scotland at its most affordable
Visiting Scotland outside of the peak season most definitely has its perks. Nightly rates for hotels, B&Bs and other accommodation providers can be prohibitively expensive, particularly during the summer months. Planning on renting a car for a week or booking an activity? Soaring prices and limited availability can really stretch your budget or even cause you to miss out entirely.
Save yourself some money by planning a visit this winter.
Find out more about winter breaks in Scotland.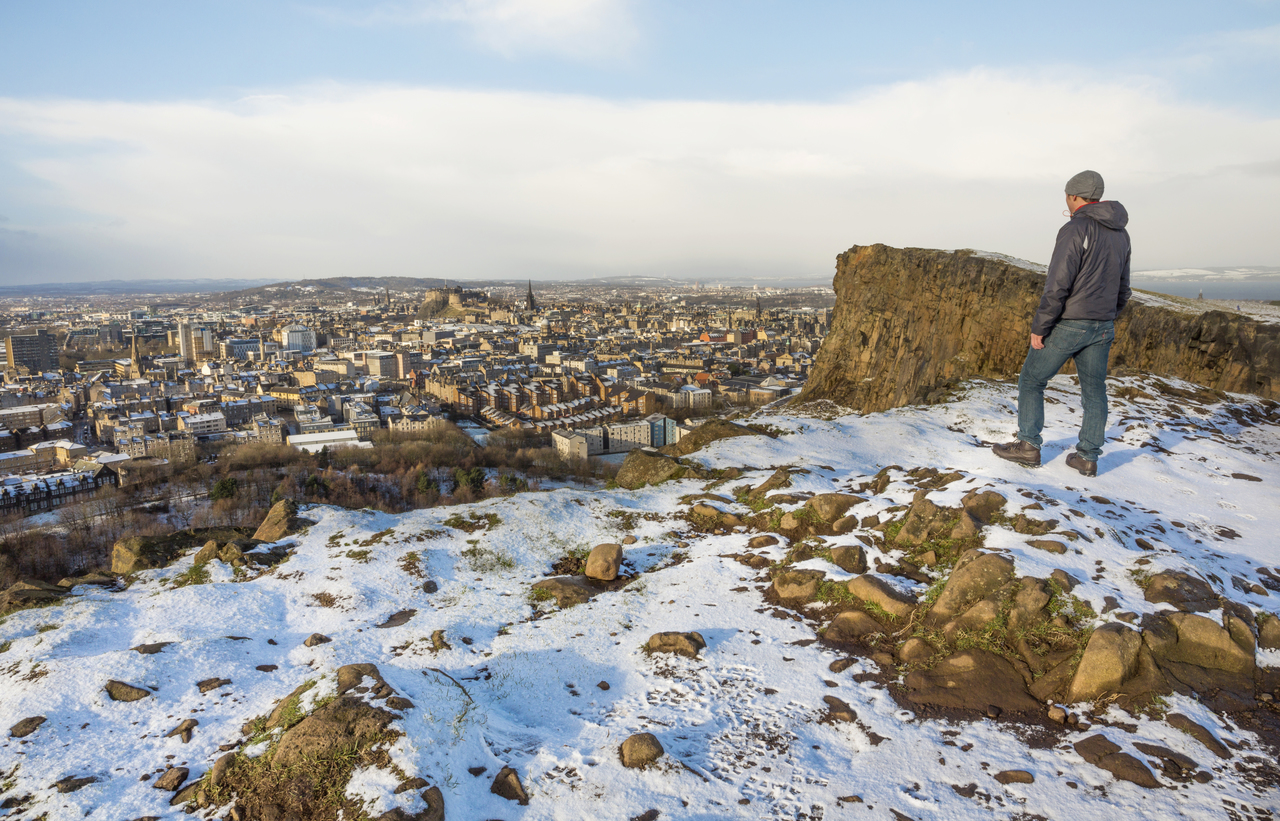 2. Escape the crowds
If you have always dreamt or wandering down the Royal Mile in Edinburgh, witnessing the legendary Fairy Pools on Skye, or capturing the evocative ruins of Doune Castle. Do yourself a favour and considering scheduling your visit to Scotland's most popular attractions during the winter months.
You will have to deal with the shorter days and the greater likelihood of rain and inclement weather, but the chance to savour the country's most special places without jostling for space or having the experience marred by congested roads and endless queues is worth it.
Be inspired by these great winter break ideas.
3. Go walking in a winter wonderland
It's no secret that Scotland's iconic landscapes can be especially spectacular during the winter months. The low-hanging winter sun illuminates the Highlands and rugged coastline in an amber glow which is a joy to photograph. What's more, this highly Instagram-able 'golden hour' is extended at this time of year.
You will also find that the dark-heavy clouds, moody light-effects, and even the rain renders mysterious locations like Loch Ness even more beautiful. Add a light dusting of frost and Scotland's landscapes positively sparkle.
Find out more about winter weather and conditions in Scotland.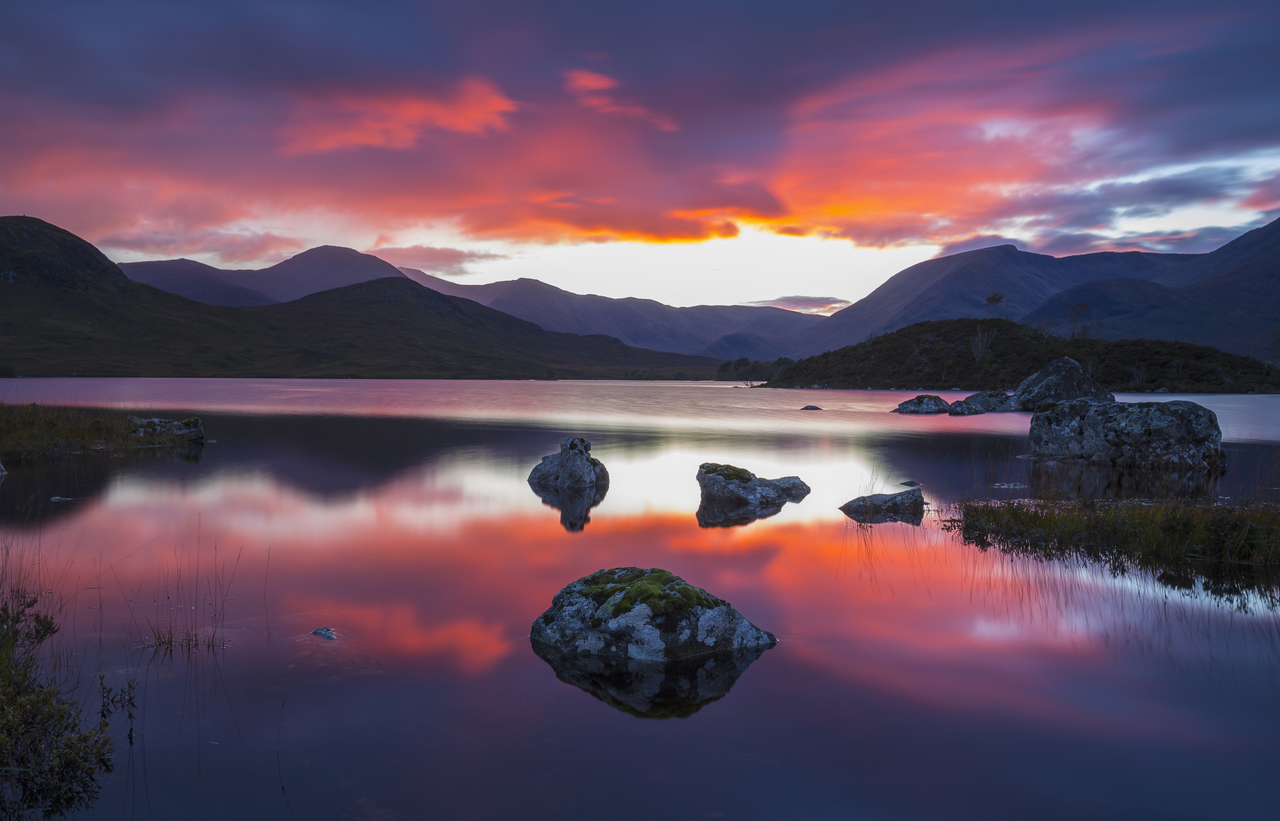 4. Spectacular sunrises and sunsets
Scotland's northerly location produces some phenomenal sunrises and sunsets. To witness these during the summer months, you have to rise as early as 4am and stay up well into the evening to catch them.
Not so in winter. Sleep in as late as 9am and you can watch the sky turn dramatic hues or orange, pink and red before watching the spectacle repeat itself when the sun goes down by 4pm. Juxtaposed again snow-blanketed mountains, frozen lochs and empty stretches of beach, dawn and dusk in Scotland at this time of year is truly special.
Find out more about winter walks in Scotland.
5. Winter festivals
Scots know how to keep themselves entertained at this cold time of year. It's no accident that many or our most celebrated events and traditions fall over the winter period.
The season kicks off with St Andrew's Day on November 30 – our national day which honours our patron saint and unique cultural identity. Events and get-togethers are held across the whole country and may even extend into December.
There are also a plethora of Christmas and festive markets to enjoy across all of Scotland's seven cities, and many of our towns and villages, throughout the advent season. Then, of course, there's Hogmanay – a unique Celtic tradition that marks the New Year.
Find out more about Scotland's winter festivals.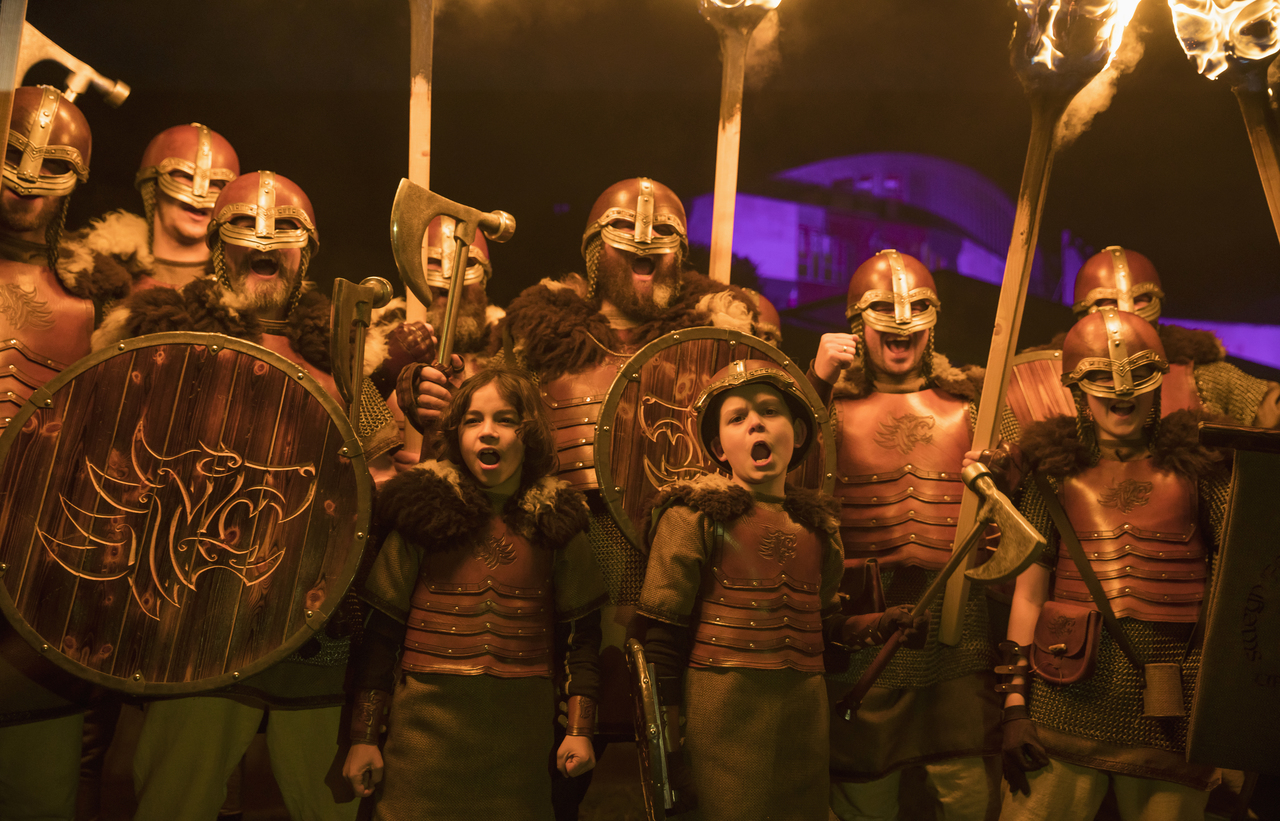 6. Up Helly Aa
But perhaps out of all of Scotland's winter festivals, the most unique is Up Helly Aa, an annual fire festival held every winter across the Shetland Isles which harks back to the islands' distinct Viking heritage.
The largest and most popular Up Helly Aa festival takes places in Shetland's capital of Lerwick on the last Tuesday on January every year. Watch as thousands of 'guizers' dressed up as Norsemen and all other kinds of fancy form a torch-lit procession down to the harbour.
Here a beautiful purpose-built wooden long-ship is berthed before being torched by the revellers. As with Hogmanay, the party continues long into the night as everyone hops from bar to dancehall, to bar, then back again.
Find out more about Up Helly Aa.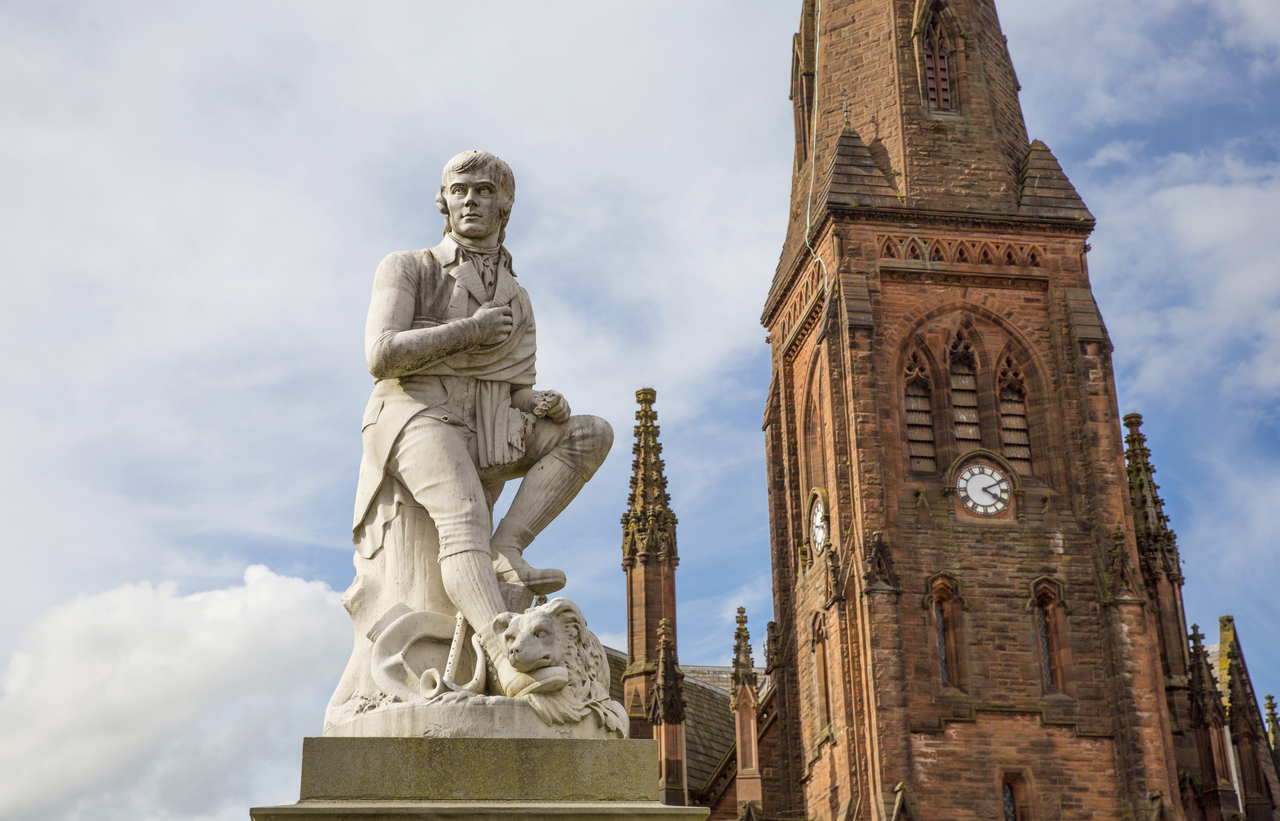 7. Burns Night
Finally, to mark the end of the winter festivals is Burn's Night on 25 January, the birthday of Scotland's national bard, Robert Burns, which celebrates his life and poems.
The highlight of every Burn's Night event is his poem Address to a Haggis which is usually performed as the night's main course – haggis, neeps and tatties – is served for dinner.
Find out more about Burns Night.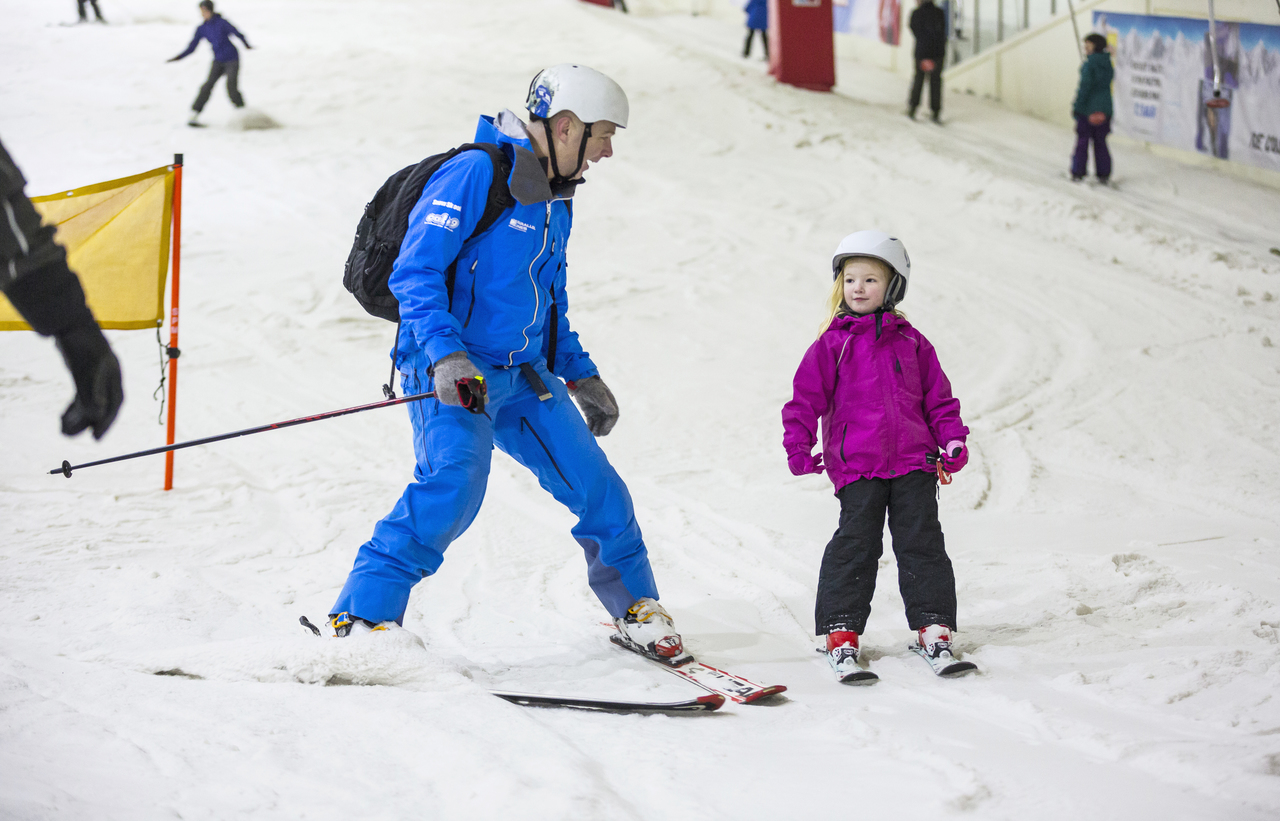 8. Snowsport adventures
Whether you are a seasoned mountaineer or a complete newcomer to the world of snowsports, the Scottish Highlands are a great place to be of all kinds of outdoor adventures.
From indoor ice-climbing at the Scottish Climbing Centre in Kinlochleven to hitting the slopes at ski resorts including Glencoe and Nevis Range by Fort William, or Glenshee and The Lecht in the Cairngorms, Scotland as plenty of options when it comes to making the most of the snowy conditions. Even if you aren't a skier or a snowboard, the view from the top of the mountains is something to savour.
Find out more about snowsports in Scotland.
9. Winter wildlife
The trees might be bare, but not all of Scotland's wildlife is deep in hibernation. The barren winter landscapes makes this one of the easiest times of year to atch of glimpse of rarely-seen creatures in Scotland's forests and wilderness areas including many species of deer, mountain hares, red squirrels and ptarmigans. Winter is also the season when vast numbers of geese travel to Scotland from their breeding grounds further up north - a prime sighting for keen birdwatchers.
Find out more about wildlife in Scotland.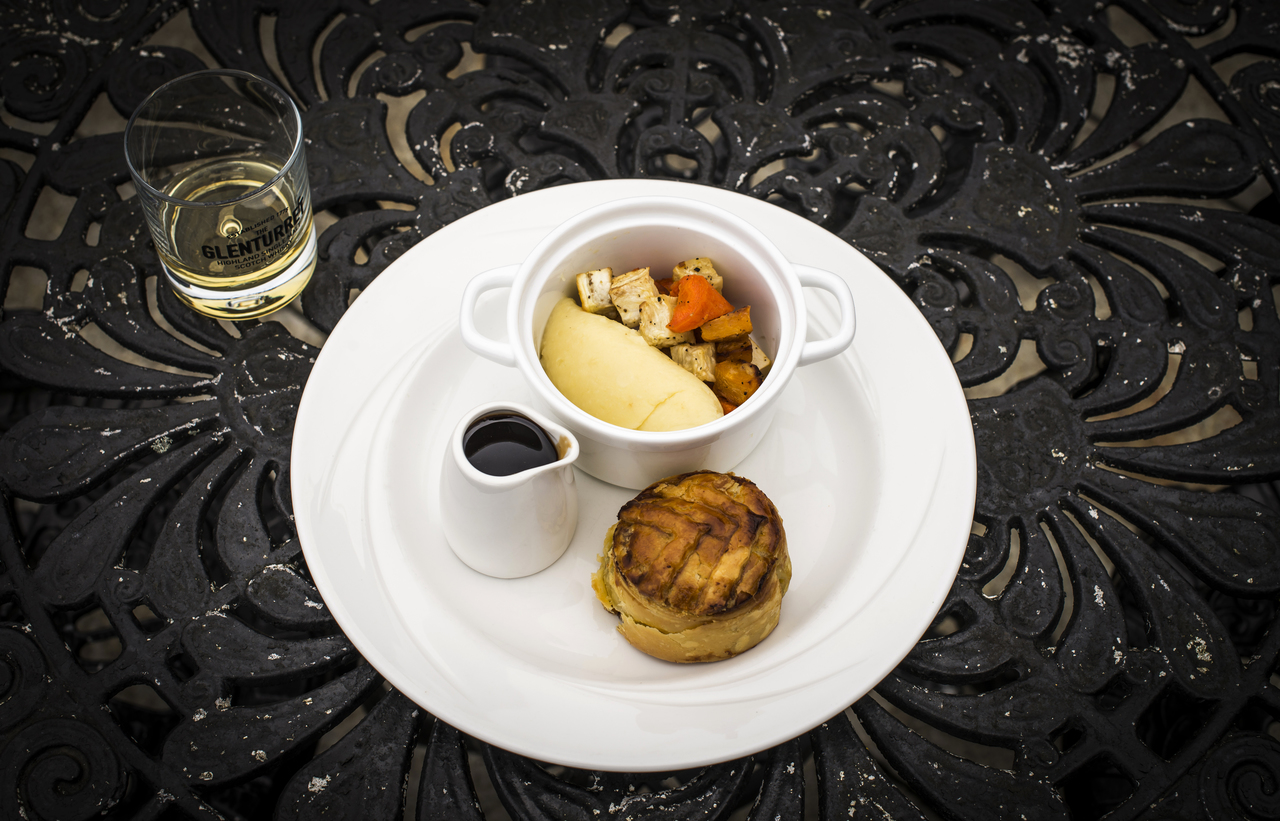 10. Winter warmers
Scotland's cuisine is delicious year-round. But this is the perfect time of year to enjoy certain dishes.
Creamy porridge, mouth-watering stews concocted from harvested vegetables and local game; nourishing soups like cullen skink and cock-a-leekie; delectable shortbread, cranachan and clootie dumpling; all washed down with a dram of the finest malt. It goes without saying that Scotland's foodie staples are best enjoyed during the winter season in front of a roaring fire.
Find out more about Scottish food and drink.
Plan your perfect winter break in Scotland now with The A-Z Winter in Scotland eBook.