Discover how Scottish businesses are helping people make smarter, more eco-conscious choices when it comes to enjoying the country's delicious food and drink.
With sustainability becoming more and more important, not only in Scotland, but around the world, it's refreshing to know that an ever-increasing range of options are available. Today, eating and drinking sustainably no longer just means keeping a look out for organic and vegan options on the menu.
Take whisky for example; it's one of the country's best-loved exports and one of our biggest tourism draws and, encouragingly, an increasing number of distillers, along with the wider drinks industry, are now embracing new and ambitious green futures.
Throughout the country, whether you need to stockpile the kitchen cupboards, pick up a local delicacy to take home, or are simply after something to eat on the go; there is an ever-growing number of options across the country where you can do so sustainably.
So, let us take you on a journey through some of the amazing locations and attractions that have sustainability at their heart.
Cafes & Restaurants
The Bakery Dunbar, Dunbar.
This community-owned bakery is proof that wholesome artisanal food can be both affordable and a force for positive social and economic change. With the support of enthusiastic volunteers, this community co-operative has breathed new life into the historic town's High Street and provided a much-needed boost to local growers and suppliers. The delicious bread, savouries and delectable patisseries made fresh each day on site aren't bad either.
thebakerydunbar.co.uk
Foodstory Café, Aberdeen.
Foodstory was founded in Aberdeen by a group of like-minded individuals who wanted to create a space where people could share their love of music, art and delicious, sustainably sourced food and coffee. Their sister café FoodStory Zero takes these eco-credentials to the next level by completely dispensing with packaging and with a bring-your-own utensils policy.
foodstorycafe.co.uk
Locavore, Glasgow.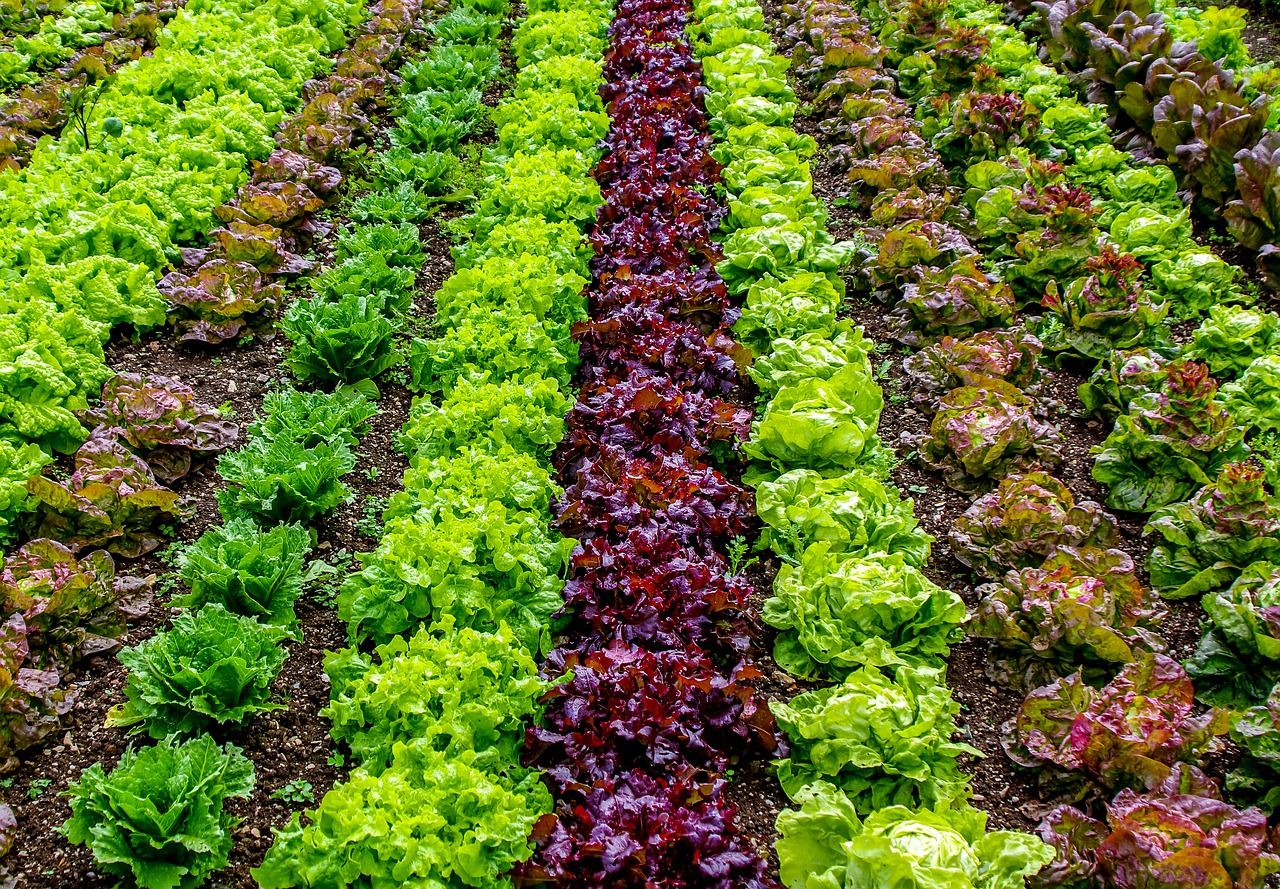 Locavore is a social enterprise in Glasgow that offers a fully sustainable and organic alternative to the supermarket. It has its own farm, spread across three sites, which supplies the café and shop with organic meals and produce. A living-wage employer, a large portion of its profits fund charitable initiatives to help tackle food poverty and support other local growers.
glasgowlocavore.org
The Scottish Tea Factory, Crieff.
This small, independent tea grower in Perthshire is single-handedly developing Scotland's nascent tea industry. One of the ways its owner, Beverly Wainwright, is helping to spread the art of making tea is through her community outreach programme – CommuniTEA. With Beverly's help, members of the programme are growing tea leaves in their own gardens, creating a special blend to raise money for the local community and charities.
scottishteafactory.co.uk
The Giraffe and Mill Street Cafés, Perth.
The Giraffe and Mill Street cafés aren't just prime spots for an excellent cup of Fair Trade coffee. They are also two of six connected social enterprises in Perth run by volunteers, which provide much-needed vocational training and employment to disadvantaged job seekers.
facebook.com/GiraffePerth
Breweries & Distilleries:
GlenWyvis Distillery, Dingwall.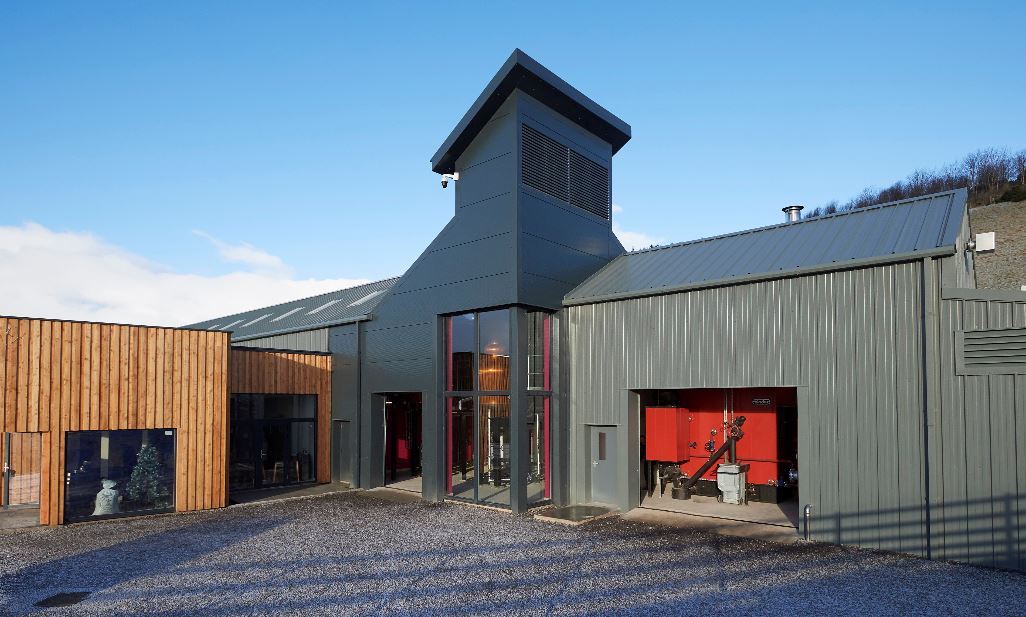 GlenWyvis distillery in the north of Scotland ticks every sustainable box. It is Scotland's 'first' community owned distillery and is powered almost 100% by green energy sources. As if that wasn't enough, the distillery also adopts a zero-waste policy, with all of its waste products recycled as cattle feed.
glenwyvis.com
Tennent's Lager, Glasgow.
The producer of Scotland's favourite lager is investing £14.2m in sustainable measures that will see the brewing giant completely dispense with plastic packaging, invest in green energy, and introduce more eco-friendly methods of waste management.
Nc'nean Distillery, Oban.
Founded in 2012 by entrepreneur Annabel Thomas, Nc'nean in Oban harnesses renewable energy to power the experimental production processes behind its entirely organic, uniquely flavoured spirit. With 1,500 barrels maturing in the warehouse, it launched its inaugural spirit in 2020.
ncnean.com
Ogilvy Vodka, Glamis.
From field to bottle, every step of the distillation process at Scotland's first-ever potato vodka producer incorporates sustainability. Visitors are invited to explore Ogilvy's family-owned farm near Glamis on a tractor while learning all about the vodka-making process before sampling the spirit itself in the tasting room.
ogilvyspirits.com
Find out more about Ogilvy Vodka
'Slow Food' Experiences
The Slow Food movement started in Italy more than 30 years ago and is steadily gaining ground in Scotland. Emphasising the importance of access to fresh, seasonal and locally sourced produce, Slow Food encourages people to reconnect with the natural world that sustains them.
Galloway Gin Escape, Galloway.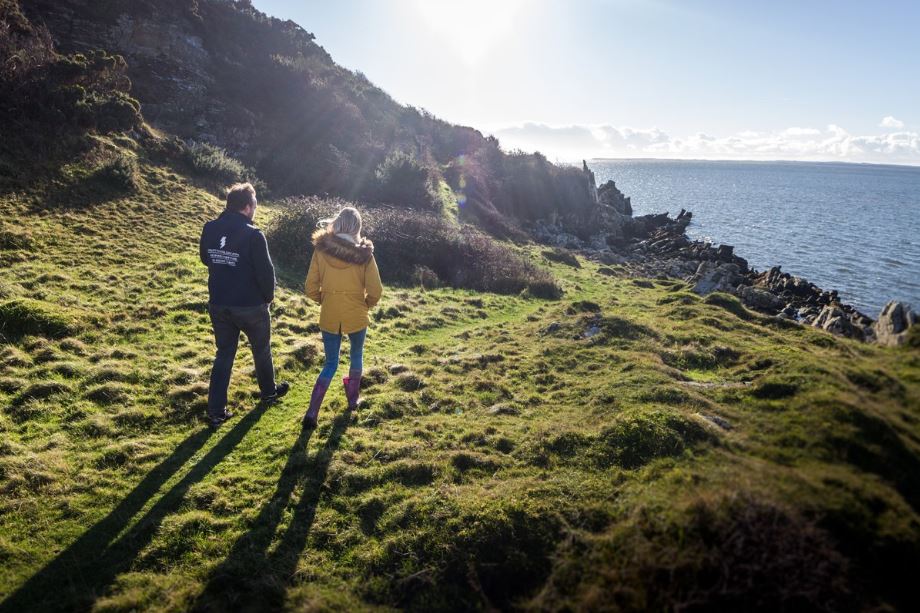 Get out and about in the glorious Galloway countryside and harvest by hand the wild growing botanicals that lend Crafty Distillery's award-winning Hill & Harbour Gin its delicious taste. Create your own inventive cocktails and receive an in-depth tour of the distillery.
craftydistillery.com