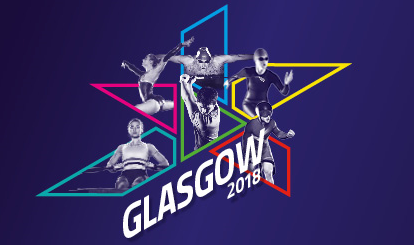 As Scotland's largest city gets ready to welcome Europe's elite athletes for what's sure to be an incredible new multi-sport event, an array of first-class entertainment will be the perfect accompaniment to help bring the city to life.
This inclusive and innovative programme is the perfect platform to showcase Scotland's amazing wealth of talent as well to strengthen connections both at home and internationally. Literally hundreds of unmissable events will happen at venues and in communities across the city and the entire festival will involve more than 3700 artists and performers. As if that wasn't enough, the majority of events will also be completely free for all ages, meaning you can have a great time without it hurting your wallet.
Of all the cities that could have been chosen to host these two wonderful events, there are perhaps none more perfectly placed that Glasgow. Not only was it recently named one of the world's top 10 sporting cities, it is also a UNESCO City of Music. These two well-deserved accolades mean that everyone is sure to be in for a truly entertaining experience.
Whether you would prefer to watch seminal electro giants, Orbital, try an instrument made out of bike parts, walk under the Clyde through an immersive art installation, or take part in a mass karaoke night in George Square – these are just some of the events taking place. The impressive breadth, depth and accessibility of the programme ensures that there really is something for everyone to enjoy.
As with the sporting action, which is being co-hosted by both Glasgow and Berlin, there will be plenty of joint cultural events happening across both cities. And with massive screens set up around all the festival venues, it means you can soak up everything that's going on without having to miss any of the action!
The festival will kick off with a Carnival Procession, which will take place on 4 August and will feature more than 800 performers. Here, community groups from across Scotland will come together to weave through the streets of Glasgow, rubbing shoulders with home-grown and international performers.
With the combined offer of elite sport and a vibrant cultural programme The Glasgow 2018 European Championships will further demonstrate that Scotland is the perfect stage for major events – enhancing our reputation for inclusiveness, cultural brilliance and creative thinking.
One thing is definitely sure – Glasgow is undoubtedly the place to be this summer!