The National Tartan Day New York Committee have announced that acclaimed actor Tommy Flanagan, born and raised in Glasgow, Scotland, will be the Grand Marshal of the 19th Annual New York Tartan Day Parade, which will take place on Saturday April 8th.
Flanagan, who stars in upcoming movie Guardians of the Galaxy, Volume 2, has an acting career spanning 25 years with roles in blockbusters such as Braveheart and Gladiator, as well as appearing in seven seasons of FX Network's hit drama, Sons of Anarchy.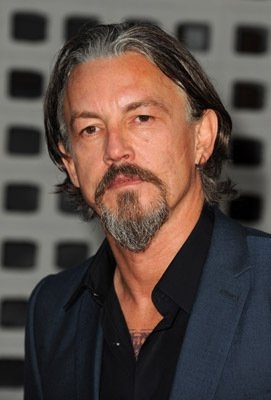 "It is an honour to celebrate my culture," said Mr. Flanagan about his appointment to Grand Marshal. "I have great pride in my heritage. Although I now live in Malibu, I visit Scotland regularly with my family. I'll have my daughter flying her flag forever."
The Parade is organised by the National Tartan Day New York Committee and will feature bands, pipers, dancers and Clans from Scotland and throughout the United States and Canada, along with dozens of Scottish and West Highland Terriers.
The New York Tartan Day Parade began 19 years ago with a handful of Scots and Scottish-Americans walking down a sidewalk, and now includes thousands marching through the heart of Manhattan. It is the culminating event of Tartan Week, the annual Scottish festival that has grown up around April 6, Tartan Day, the national holiday to recognise the contributions of Scots and Scottish-Americans to the United States.
Celebrations will run from 2 - 9 April 2017 and include a diverse range of events throughout New York City, from concerts, business seminars, a Pre-Parade Ceilidh, and much more.