Stretching back many centuries, the shared history and heritage between Scotland and the United States of America leaves an enduring legacy that is tough to beat.
Uncle Sam, Davey Crockett, John Paul Jones, Mickey Mouse, George Washington, Neil Armstrong – all 100% American, right? Wrong. All these US icons also share more than a little Scottish DNA. But that's only half the story, because the strong links between Scotland and America go way beyond this and can be found in the deepest roots of everything from politics to business.
You see, right from the formation of the country, Scots and their descendants have been front and centre in shaping America's laws, political and education system, and business success. Today, that two-way trans-Atlantic trade – in visitors, innovation, investment, business and friendship – continues.
Trans-Atlantic roots run deep
The Scottish influence in the birth of modern America is acknowledged in Senate Resolution 155 which declares April 6th each year to be designated and observed as Tartan Day. The resolution honours the role, 'that Scottish Americans played in the founding of the Nation'.
Did you know, that of the 44 men who have served as US President, an astonishing 34 have been of either Scottish or Ulster-Scots descent? This includes George Washington, Theodore Roosevelt, Woodrow Wilson, Gerald Ford, Ronald Reagan and Bill Clinton. According to genealogists, even Barack Obama's ancestry can be traced back to William the Lion who ruled Scotland from 1165 to 1214.
'Uncle Sam', who was famously depicted on US Army recruiting posters, is said to be modelled on Sam Wilson, a food business operator in New York, whose parents came from Greenock in Scotland. And as for that Mickey Mouse connection, the famous Walt Disney character was voiced for almost 40 years by a Scotsman from Dundee called Jimmy Macdonald.
Jamestown, the first permanent European settlement in America was named after King James VI of Scotland. Even the US Declaration of Independence was partly modelled on Scotland's 1320 Declaration of Arbroath.
Founding father Benjamin Franklin even visited Scotland, touring the country in 1759. Often referred to as 'Dr Franklin', he was granted his doctorate by St Andrews University, Scotland's oldest university.
It's a two-way affair
But it's not all historical links between our two countries, and our contemporary connections are equally strong and vital.
These days, rather than a sea crossing, passengers at Scottish airports can take direct flights to New York, Chicago, Philadelphia, Atlanta, Rhode Island, Boston and Connecticut and over 350,000 Scots visit the USA every year. Similarly, Americans harbour an affinity with Scotland, its people, history and landscape and in recent years we have welcomed more than 560,000 US visitors to Scotland.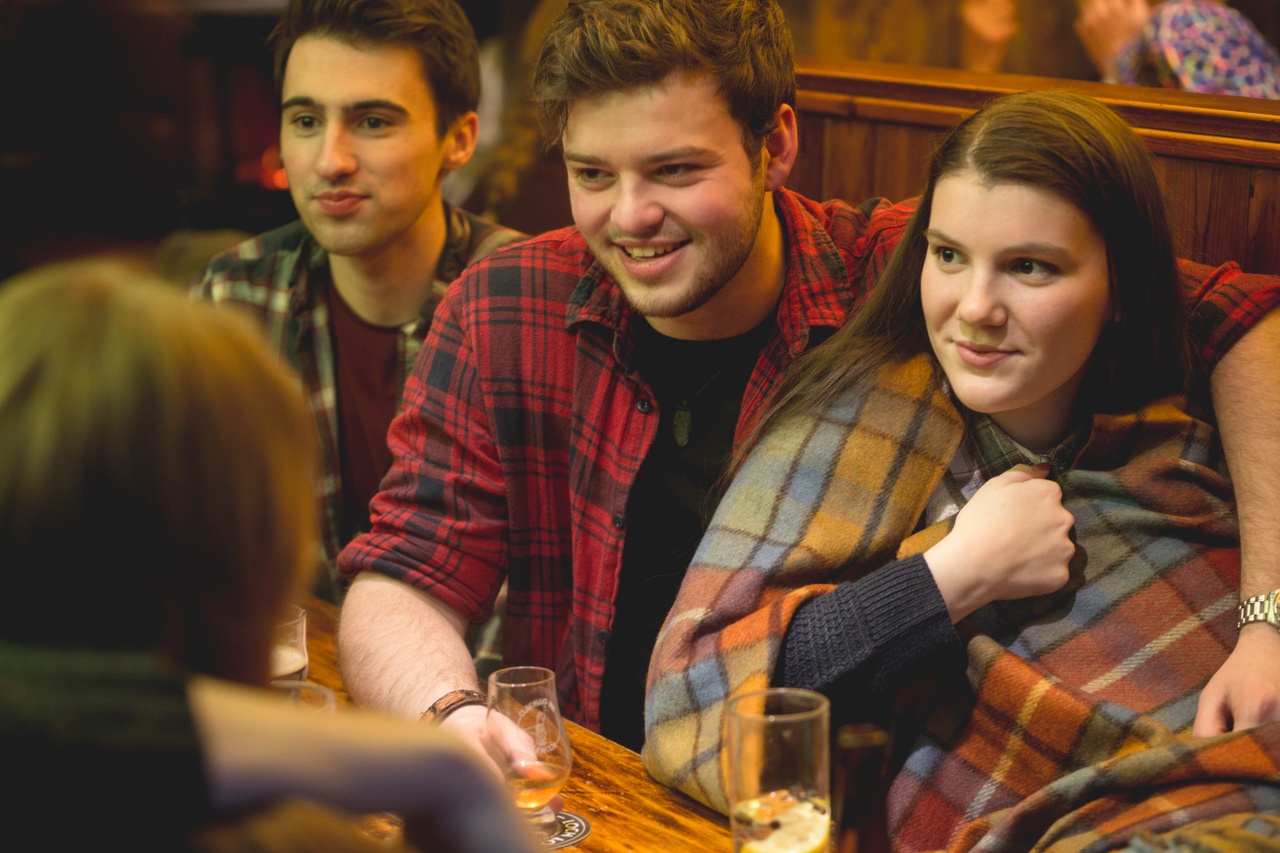 Today there are almost 1000 Scottish associations and clubs in America and, in the most recent US Census, more than 5 million Americans claimed Scottish ancestry. Coupled with that – we also welcome a huge amount of US students to our universities every year. In 2017, 4,480 American students chose to study at Scottish universities, laying the foundation for lifelong links of friendship with the country.
Industry and enterprise
Many of the early Scots who set their sights on America went on to win fame and fortune, but at the same time change the way the world worked.
Telephone inventor Alexander Graham Bell was born in Edinburgh; Allan Pinkerton – the world's first private eye – came from the Gorbals area of Glasgow; industrialist Andrew Carnegie was born in Dunfermline; car manufacturer David Dunbar Buick was born in Arbroath; John Paul Jones - the 'Father of the American Navy' - was a gardener's son from Kirkbean, Kirkcudbrightshire; while Bertie Charles Forbes, the founder of American financial journalism, left Scotland for New York City in 1904.
Today, the USA is Scotland's top international export destination. Annual exports were worth up to £5.5bn in recent years, with the engineering and advanced manufacturing, food and drink, financial and business services; technology, digital and media; and the energy sectors all performing strongly.
In total, US companies account for 34% of the total of foreign inward investment in Scotland and employ around 90,000 people across the country.
Music to our ears
From country to rock and pop, Scotland's musical connections with America run deep.
Elvis Presley's roots can be traced back to a village in Aberdeenshire. The musical icon is descended from Andrew Presley, who emigrated to North Carolina in 1745. Scotland was the location for The King's only visit to the UK, a brief landing at Prestwick Airport in 1960, on his way back Stateside after serving in the US military.
The late legendary country musician Johnny Cash was another American giant with Scottish roots, being able to trace his family back to the Kingdom of Fife. Also, protest singer Woody Guthrie even came to Glasgow looking for his family roots, singing and playing in the folk bars of Glasgow in the 1940s. Even Nirvana's Kurt Cobain regularly cited Scottish indie bands Eugenius and the Vaselines as being amongst his favourite acts.
Traditional music also plays a part in our trans-Atlantic love affair, with Glasgow regularly welcoming US bands and acts to its annual Piping Live!, Celtic Connections and Americana music festivals.
In 2018, the New York Times placed Glasgow, Scotland's biggest city, at No 10 in its '52 Places to Go' list, praising its friendliness, vitality, great venues, and live music and arts scenes.
What's in a name?
Many locations in America were nostalgically named after the places Scottish immigrants had left behind. There are eight Aberdeens, eight Edinburghs, 21 Glasgows and eight places simply known as Scotland in the United States today. In addition, many places have Scottish clan names, with areas named Campbell, Cameron, Crawford and Douglas throughout the USA.
Today, many Scottish-founded towns and cities across the States remember those historic links by staging annual Highland games and hosting clan gatherings.
American visitors might also be surprised to discover that Scotland has places called Mount Vernon, Dollar, and even a Mount Florida.
One thing's for sure, Americans will always find a warm welcome in Scotland.
Scotland and the USA
With such strong connections between our two countries we just have so much to talk about! Find out more about the varied connections between Scotland and the USA in the vast range of articles and features dedicated to this subject.